15.03.2021 » What hobbies does Ronaldo have in 2021?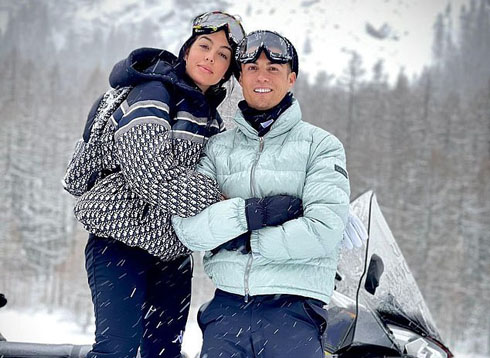 Everyone follows Ronaldo on the pitch, but sometimes, it's also interesting to look at some of his hobbies when he doesn't have a ball around him... The Portuguese legend has many different ways to occupy his time and he definitely enjoys life at its fullest...

Cristiano Ronaldo is one of the greatest soccer players of all time - former player of Portuguese Sporting, Manchester United, and Real Madrid, and now a major star in Juventus, Turin (after Gianluigi Buffon, of course). All-time leading goal scorer in the UEFA Champions League with 5 Ballon d'Or awards, four FIFA Club World Cup titles, and five Champions League titles - this is not even half of all the major awards and trophies in his astonishing yet unfinished career. Big man on a soccer field. Take that away, what are you, Cristiano Ronaldo? A millionaire, playboy, and philanthropist for sure. But let's try and imagine a world where Ronaldo stays in Portugal and never becomes a successful player of a professional soccer team. Would Lionel Messi be just as great without such a diehard competitor? Will the world hear Ronaldo's name anyway? And the most important question - where will all this enthusiasm and passion for perfectionism go? Below are several hobbies a Portuguese athlete could have put his hands (or legs?) on, with the potential to become his new main thing in life.
Cristiano Ronaldo - When will he retire?:
---
Bingo!
In his interview to MorninGlory Radio in 2008, Cristiano Ronaldo confessed his love for the game of bingo: "It can be very exciting because you can be there waiting for a long time for just the one number to make the game complete. Then you see one of your friends you are playing against get his lucky number before you."
With so many online lottery sites available today, there are no chances that Ronaldo's passion for the game would be left behind. On the contrary, without hundreds of millions under his belt, he most likely would have tried out his luck in millionaire raffles.
---
Cars
Luxury vehicles are among the most widespread passions among soccer players and athletes in general, and Cristiano Ronaldo is not an exception. His extravagant collection of 19 cars brightly manifests itself: three Ferraris, Lamborghini Aventador, Rolls Royce Phantom, Aston Martin DB9, and the latest arrival - the most expensive car in the world - Bugatti La Voiture Noire.
There is no possibility that such a vast interest in cars will not find its reflection even in Ronaldo's regular-person-life. Maybe he would not obtain such an insane car collection, but he would have much more time to expand his knowledge about the vehicles! This creates more affordable hobbies for such a car enthusiast - from tinkering with gadgets or choosing the best times to drive for Uber for an extra income to attending car exhibitions or creating video reviews for his motorsport-themed YouTube channel.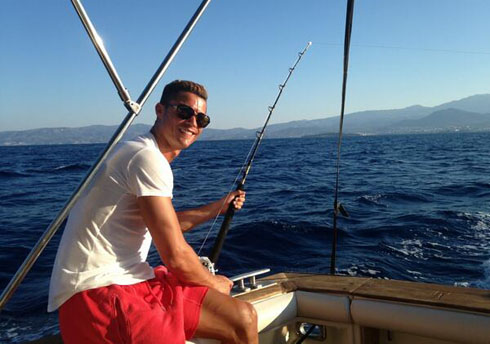 ---
Fashion Industry
Currently, Cristiano Ronaldo is the owner of his personal brand - CR7 - for which he created his fashion line for men and kids that consists of eyewear, footwear, denim clothes, underwear, and a set of fragrances. Considering the fact that the line does not have sports-related products (even footwear!) and the amount of attention Ronaldo always pays to his appearance, the fashion industry could be another place for him to establish himself.
The Portuguese forward has modeled all of his brand's clothes and took part in different advertising campaigns earlier (not to mention his long-term relationship with Victoria's Secret model Irina Shayk). Ronaldo certainly has a strong interest in fashion, both from the creator's and model's perspectives, making it his second passion (and revenue item) after scoring goals for Juventus and the Portugal national football team. For that reason only, if he does not play, he should make this hobby his top priority!
---
Madeira
Ronaldo's love for his place of origin is not a secret, and it is a reasonably mutual feeling - Cristiano Ronaldo International Airport in Madeira speaks for itself. Throughout his career, Madeira athlete has made numerous charity donations and arranged games aimed to improve and develop his native region, not to mention the increase in tourist interest provoked by his name alone.
With that being said, it is unlikely for Cristiano Ronaldo to be indifferent to Madeira's life, even when being an ordinary citizen. So being actively engaged in the local communities, social initiatives, and fundraising campaigns would probably have taken on all of his free from time regular-life full-time job.
---
Final thoughts
It is entirely impossible to imagine Cristiano Ronaldo doing things far from soccer or sports in general, and not succeeding in it as well. Due to his constant urge for self-improvement and pursuit of the ideal, there are no doubts he will turn any hobby into a successful business project or his life's main passion in the parallel universe.
Ronaldo has left his legacy in every team and league he used to belong to by working hard - from Sporting in Portugal and Manchester United in England to Real Madrid and Juventus in Spain and Italy, respectively. The same applies to his projects off the field!
He is a man of many facets, so even if he would not have touched a ball once in his life, he would still figure out how to make a mark on history...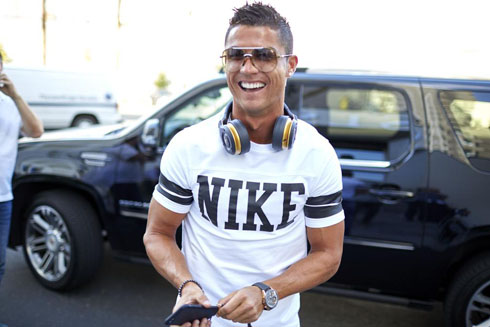 ---
Cristiano Ronaldo next game for Juventus in the Serie A is on March 21, against Benevento. You can watch Juve vs Benevento, Real Madrid vs Atalanta, Barcelona vs Huesca, Manchester City vs Borussia Monchengladbach, Wolves vs Liverpool, and Bayern Munchen vs Lazio, all matches provided from our soccer game pages.
Juventus next game:
Juventus vs Benevento kick-off time (21-03-2021):
Beijing (China) | UTC/GMT+7: 21:00
Jakarta (Indonesia) | UTC/GMT+6: 20:00
India (New Delhi) | UTC/GMT+4.30: 18:30
Italy (Turin) | UTC/GMT+1: 15:00
Spain (Madrid) | UTC/GMT+1: 15:00
Portugal and England (Lisbon/London) | UTC/GMT+0: 14:00
Rio de Janeiro (Brazil) | UTC/GMT-4: 10:00
New York (United States) | UTC/GMT-5: 09:00
Los Angeles (United States) | UTC/GMT-8: 06:00
Sources: ronaldo7.net / sportsshow.net / cristianoronaldo.com