01.02.2021 » What made Ronaldo one of the best Real Madrid players ever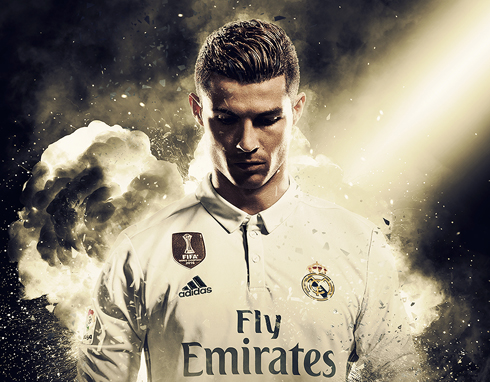 When Ronaldo decided to move to Real Madrid back in the summer of 2009, few would have guessed the success he was about to achieve. The Portuguese star became a legend in the club and he will remember by Spanish fans for decades...

The rumors of a possible return to Madrid started in March 2020, when the Portuguese attended the match between Real Madrid and Barcelona at the Santiago Bernabéu and continued after Cristiano Ronaldo decided to post several photos alongside his former colleagues. The Portuguese posed with Sergio Ramos, Modric, Pepe, and Kovacic. Everything coincided with rumors that the Torino squad intended to get rid of their star due to his astronomic wages. Whether the signs are real or not and there is an actual possibility for Cristiano Ronaldo to return to Real Madrid, one thing is certain – the Spanish supporters would be absolutely thrilled if this would turn into reality, given the undeniable and unforgettable achievements registered by the Portuguese star. With the Merengues shirt, CR7 delivered a total of 16 trophies, including four Champions League trophies and a grand total of 450 superb goals, which have turned him into one of the supporter's all-time favorites. Bookmakers also thrived from his incredible performances for Real Madrid. According to the new sports betting site Drapuestas.com, his return would greatly impact the entire Spanish sportsbook industry. But let's see how it all started...
Cristiano Ronaldo - 450 Real Madrid goals:
---
Cristiano Ronaldo's early Real Madrid days
It was on June 26 of 2009, when Real Madrid officially confirmed that Ronaldo was about to join the club, with the official presentation being prepared for the 1st of July, of 2009. Ronaldo was bought from Manchester United for a staggering total of 94 million euros. Needless to say, this was, at that time, the most expensive transfer in football history. The Portuguese star signed a 6-year contract, with a base salary of 11 million euros per year and a mind-blowing termination clause of 1 Billion euros. He was first introduced to the press on the 6th of July, wearing the number 9 shirt, since Raúl was still at the club wearing the number 7 shirt. However, no matter how efficient Raúl was in that shirt, Cristiano made sure that the number 7 would go down in history on account of his incredible performances.
In his presentation day at the Santiago Bernabéu, Ronaldo was greeted by approximately 80,000 to 85,000 fans, an incredible figure that surpassed Diego Armando Maradona's record of 75,000 fans back from when he was first introduced in Italy, following his transfer in 1984 from Barcelona to Napoli. Ronaldo's first official match was broadcasted live on both Spanish and Portuguese public televisions, RTVE and, respectively, RTP. From that moment on, Cristiano Ronaldo never slowed down, securing win after win for Real Madrid and scoring phenomenal goals one after another, establishing himself as one of the most efficient and prolific strikers in the history of the club.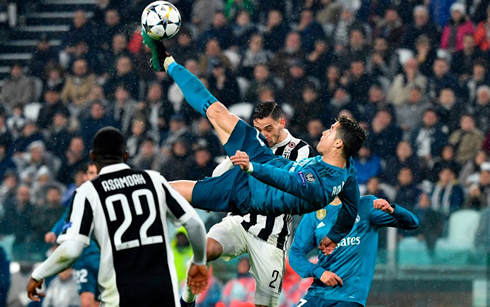 ---
Most memorable goals of CR7 for Los Blancos
One simply cannot talk about Cristiano Ronaldo's best goals without highlight his "out-of-this-world" bicycle kick against his current team, Juventus. In the first leg of the Champions League quarter-final that would finish 3-0 for Madrid, Ronaldo produced one of the best goals this sport has ever seen. After already opening the score sheet from inside the penalty box, the Portuguese went on to produce something spectacular. Dani Carvajal recovered a ball on the right, close to the edge of the box, to then look towards the middle and produce a cross that was more hopeful than anything. However, with his incredible inside-the-box awareness, Ronaldo spotted the cross and hurried towards the penalty spot to meet it. Since he didn't have time to turn around and go for a header, Cristiano went for a bicycle kick that ended up passing Buffon to make it 2-0.
There's a tremendous fight to establish the second-most beautiful goal scored by the attacking genius. However, one does tend to come on top of all other remarkable executions - the 30-meter free-kick he scored against Marseille. In his very first season in the Real Madrid shirt, Ronaldo was already showing off his amazing free kick executions. In a home match against Olympique Marseille, the Portuguese took the responsibility of taking the set-piece even though the distance from the goal was greater than 30 meters. Ronaldo ran towards the ball with a look of pure confidence on his face and his trademark posture and placed in the top-left corner, over the goalkeeper. This goal is not only about the huge distance from goal, but also how the keeper - at full stretch - was unable to keep the perfect shot out. The precision, speed, and dip were perfect to create another marvel of a goal.
Of course, not all fans will agree on the order of these two goals that we presented above. After all, that's the beauty of football - each fan has its own perception of goals and their importance or beauty. So, we're asking you to contribute and complete the list of the top 3 most memorable goals of Cristiano Ronaldo in a Real Madrid shirt. What's your pick? Let us know in the comments section!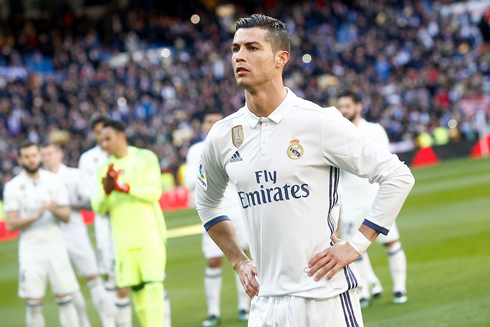 Cristiano Ronaldo next game for Juventus in the Coppa Italia is on February 2, against Inter Milan. You can watch Inter vs Juventus, Huesca vs Real Madrid, Granada vs Barcelona, Manchester United vs Southampton, Wolverhampton vs Southampton, and Borussia Dortmund vs Paderborn, all matches provided from our footy streaming game pages.
Juventus next game:
Inter vs Juventus kick-off time (02-02-2021):
Beijing (China) | UTC/GMT+7: 02:45
Jakarta (Indonesia) | UTC/GMT+6: 01:45
India (New Delhi) | UTC/GMT+4.30: 00:15
Italy (Turin) | UTC/GMT+1: 20:45
Spain (Madrid) | UTC/GMT+1: 20:45
Portugal and England (Lisbon/London) | UTC/GMT+0: 19:45
Rio de Janeiro (Brazil) | UTC/GMT-4: 15:45
New York (United States) | UTC/GMT-5: 14:45
Los Angeles (United States) | UTC/GMT-8: 11:45
Sources: ronaldo7.net / realmadrid.com / espn.com / theguardian.com