29.11.2020 » Debunking the transfer rumours around Cristiano Ronaldo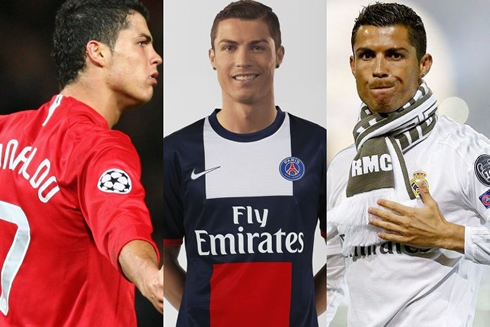 There's a lot of talk surrounding Cristiano Ronaldo and his possible new team. It's time to closely analyze the rumours and separate truth from fiction.

With the winter transfer window closely approaching, all the big teams in Europe are looking forward to strengthening their starting eleven with top-performing players. And you can't possibly make a list of top-level talent without including Cristiano Ronaldo on it. The 35-year-old, 36 in February, Portuguese forward is still in the spotlight for his exceptional performances with Juventus and the national football team. As it's usually the case, the newspapers and media outlets have already fuelled the rumours that Ronaldo is planning an exit from Juventus. Even though the transfer window doesn't open until January, several teams have already expressed interest in the services of the 5-time Ballon d'Or winner. We're going to take a closer look at each of them and analyze the chances of such a move happening. Let's begin!
Cristiano Ronaldo - Weaker foot goals:
---
A possible return to Real Madrid?
After nine seasons spent at Real Madrid, Cristiano Ronaldo made a shocking move to Juventus in 2018. In the nine years spent with Los Blancos, the Portuguese superstar won the Champions League an impressive four times. To that jaw-dropping record, you can add three FIFA Club World Cup trophies, two La Liga title and another two Spanish Super Cup trophies.
However, despite the rumours that Cristiano Ronaldo set up a meeting with Florentino Perez, the chances of the Portuguese to return to Madrid are slim at the moment. Despite his statement from a few years back, before leaving Los Blancos, saying he will retire from Real Madrid, Cristiano doesn't show any intent to go back. Furthermore, the way the team is set up right now, with Eden Hazard taking the number 7 shirt, would mean a lot of trouble for the club. Furthermore, Ronaldo is already an absolute legend for Real Madrid, smashing an impressive number of records. It doesn't make any sense for him to tarnish all that hard work with a return that could go either way.
---
Back to Old Trafford?
Manchester United is the top-level club where Cristiano started his unparalleled career. The years under Sir Alex Fergusson marked the Portuguese as he admitted during several interviews. And things seemed to be heating up earlier in November when sources close to Manchester United and Cristiano Ronaldo confirmed the club contacted the forward and he is considering the offer. The news immediately surrounded the world and the bookmakers around the world were not late to open up the odds on the potential clubs for a possible transfer. After this rumour, Manchester United quickly became the second-favourite club for a potential transfer during the winter window.
However, quickly after the alleged offer surfaced, Fabio Paratici - the Juventus sporting director - insisted that Ronaldo's future is with the Italian club. "His future is with us, I can assure you" were his exact words in an interview taking place on the 21st of November. Of course, this statement doesn't mean everything is over for Manchester United. Especially since Juventus isn't doing so great from a financial perspective and the load of Cristiano's colossal salary is felt.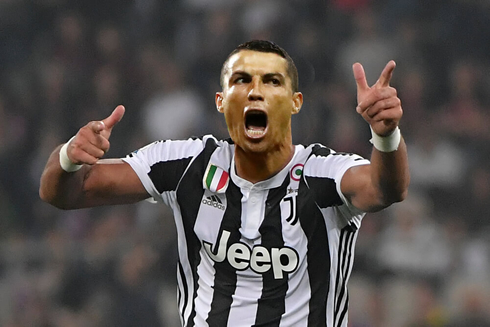 ---
Joining Mbappe and Neymar at PSG?
Even though we saved it for last, this is the rumour that ticks most of the boxes for a possible Cristiano Ronaldo transfer. First of all, PSG can afford such a move and the huge wages that come with a player like CR7. Furthermore, the Portuguese always hinted in his interviews that he wants to prove he's the best football player in the world by breaking records in multiple leagues. Since he hasn't played in France so far, that would be another opportunity to further cement his status as a football legend by adding Ligue 1 records to his name.
Indeed, there wasn't so much talk about a possible move to PSG compared to Real Madrid or Manchester United. However, nobody knew about the move from Real to Juventus until the day it was signed, and the news shocked everyone. So, the French club could be preparing a similar feat and keep the great news until the very last moment. On top of all that, PSG currently has the best odds at online bookmakers for getting the Portuguese striker.
---
Conclusions
Taking everything into consideration, it does look like if Ronaldo were to change his club in January, it would be PSG. However, the people at Juventus also seem pretty determined to not let him go at least until 2022 when his contract expires. So, for the moment, all we can do is speculate and closely follow the developments surrounding Cristiano Ronaldo and a possible transfer during the winter.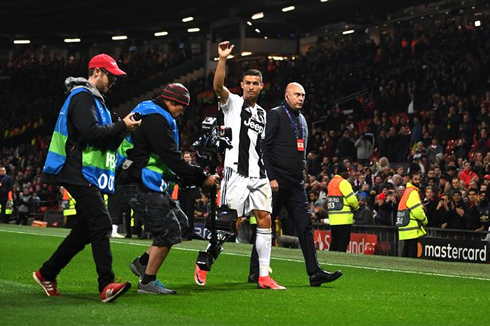 Cristiano Ronaldo next game for Juventus in the UEFA Champions League is on December 2, against Dynamo Kiev. You can watch Juve vs Dynamo Kiev, AC Milan vs Fiorentina, Barcelona vs Osasuna, Southampton vs Manchester United, Chelsea vs Tottenham, and Napoli vs AS Roma, all matches provided from our football live game pages.
Juventus next game:
Juventus vs Dynamo Kiev kick-off time (02-12-2020):
Beijing (China) | UTC/GMT+7: 03:00
Jakarta (Indonesia) | UTC/GMT+6: 02:00
India (New Delhi) | UTC/GMT+4.30: 00:30
Italy (Turin) | UTC/GMT+1: 21:00
Spain (Madrid) | UTC/GMT+1: 21:00
Portugal and England (Lisbon/London) | UTC/GMT+0: 20:00
Rio de Janeiro (Brazil) | UTC/GMT-4: 16:00
New York (United States) | UTC/GMT-5: 15:00
Los Angeles (United States) | UTC/GMT-8: 12:00
Sources: ronaldo7.net / manchestereveningnews.co.uk / eurosport.com