29.01.2021 » Who should play next to Ronaldo in Portugal's attack?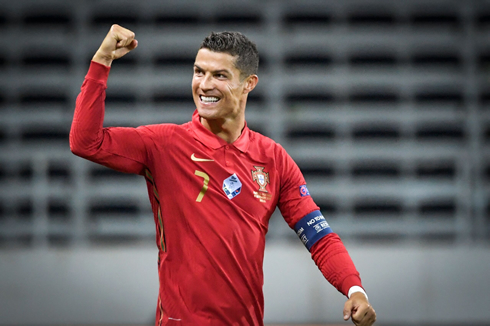 Over the years, Ronaldo has played with multiple players next to him in the attack of the Portuguese National Team. Nowadays, the 35-year old forward has younger blood around him and there are many options to join him on the pitch...

Cristiano Ronaldo, with each passing year, seems more like a machine than a mere human. A 35-year-old striker should not be as strong or fast as he is. Nonetheless, the time was kind for the Juventus star. Lately, he scored his goal number 773, putting him in the second-place in career goals scored all-time, only behind legendary Josef Bican. Additionally, he became the only person on Instagram with over 250 million followers. Wherever he shows up, success seems to follow. Nevertheless, one person can only do so much. In Juventus, Ronaldo has other stars filling the lineup. However, he could use some help on the Portugal team. After all, leading the Portugal national football team to the European Championship at EURO 2016 after a long battle with France was an inimitable achievement. With this in mind, we try to answer the question: who should play next to Cristiano Ronaldo in Portugal's lineup? Let's get started.
Cristiano Ronaldo - FIFA World Cup career:
---
Joao Felix
There should be no surprise that João Félix made this list. After all, when you watched him perform before the coronavirus pandemic, you could see that he is Portugal's future. Even today, while watching football streams, his dribbling skills and speed may stand out to you from the rest of the competition.
A former Portugal youth international, he is already an experienced player. Additionally, he has the confidence and football awareness of a much older player than he is in reality.
With João Félix stock continuously rising, Benfica's youth academy seems to have produced yet another great talent. Even coach Fernando Santos said some encouraging words about João Félix. Now, all it takes for him is to get the right chance to prove himself and ensure it comes to fruition.
---
Andre Silva
Although Cristiano Ronaldo can play as a center forward, he seems to be better suited with another striker alongside him. Silva, whose talents start to shine in Germany, could very well be that player.
The Portuguese lacked a "true number 9" for a very long time. However, André Silva seems to be ready to fill this role.
In his 16 games in Bundesliga this season, Silva has scored 12 times and had three assists. Furthermore, he looked like the most reliable player on the pitch for his club, Eintracht Frankfurt. Whatever happened to him in Germany, it certainly worked.
Silva might be one of the focal points in Portugal's squad right now. Perhaps he is the missing link that would bring Portugal back to the Euro Cup final?
---
Jota
João Filipe, more commonly known as Jota, is a skilled youngster. Born in 1999 in Lisbon, he is still 21 years old and full of untapped potential.
Although his career came somewhat to a halt in Real Valladolid, he can still develop into a star very soon. Playing alongside the famous CR7 could only speed up this process and help him become a better player.
Jota plays with the passion of two competitors at once. Moreover, his dribbling skills are well-documented as well. Overall, his game somewhat resembles a young Ronaldo, right before his big move to Real Madrid.
This skilled wingman can be the right answer to the question we pose in this article's title. Letting him play more minutes in Primeira Liga (Portugal football league) and on the international stage could help him grow as a player.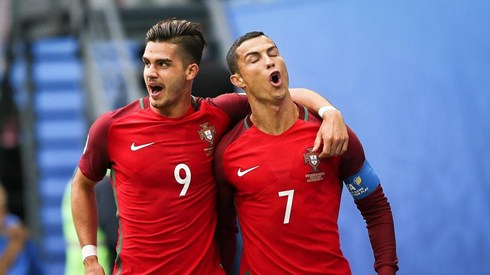 ---
Bernardo Silva
Since arriving in Manchester City, Bernardo Silva has been nothing short of spectacular. His dribbling and technique have helped his club achieve victory in more than one match.
Additionally, he can be proud of his performance at the national level. For example, he played for Portugal in the 2019 UEFA Nations League Finals, which he ultimately won with his squad. Moreover, he was selected as the Player of the Tournament.
Bernardo Silva is a creative left-footed playmaker that makes things easier for everyone on the pitch. He can also play in several attacking and midfield positions, making him something of a football equivalent of a swiss army knife.
Involving Bernardo in the attack of his team seems like the right idea. Besides, his pairing with Ronaldo could prove to be deadly to other teams.
---
The bottom line
When Portugal went to win the European Championship in 2016 in the match against France, many were shocked. However, with the Portuguese' talented youth and Ronaldo prolonging his career for a few more years, they might join the World Cup title conversation. Getting on Santos's right side may not be easy for all the four players we mentioned. However, if given a chance, each of them might fit nicely alongside Ronaldo in the attack. If anything else, the Serie A star should be happy teaching the youth some useful tricks in the games they play together.
Whatever Portugal coach Fernando Santos decides, the Portuguese have many young world-class players who can score goals and lead their national team in the future. When Ronaldo finally hangs his boots up, look for João Félix or Bernardo Silva to be the one looking for the best candidate to play second fiddle to them.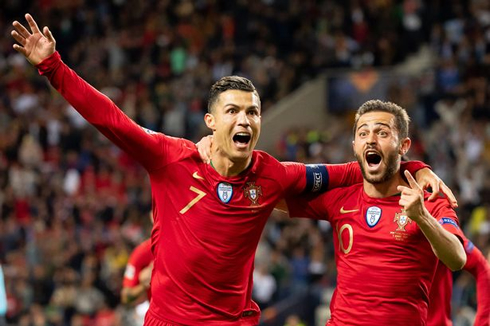 Cristiano Ronaldo next game for Juventus in the Serie A is on January 30, against Sampdoria. You can watch Sampdoria vs Juventus, Real Madrid vs Levante, Bologna vs AC Milan, Manchester United vs Sheffield United, Tottenham vs Liverpool, and Bayern Munich vs Hoffenheim, all matches provided from our football streaming game pages.
Juventus next game:
Sampdoria vs Juventus kick-off time (30-01-2021):
Beijing (China) | UTC/GMT+7: 00:00
Jakarta (Indonesia) | UTC/GMT+6: 23:00
India (New Delhi) | UTC/GMT+4.30: 21:30
Italy (Turin) | UTC/GMT+1: 18:00
Spain (Madrid) | UTC/GMT+1: 18:00
Portugal and England (Lisbon/London) | UTC/GMT+0: 17:00
Rio de Janeiro (Brazil) | UTC/GMT-4: 13:00
New York (United States) | UTC/GMT-5: 12:00
Los Angeles (United States) | UTC/GMT-8: 09:00
Sources: ronaldo7.net / statista.com / theguardian.com