17.08.2020 » 7 lessons we can learn from Cristiano Ronaldo quotes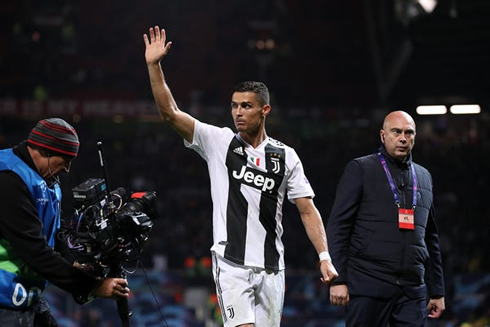 Ronaldo has never been a shy person when he finds himself in front of a journalist or a TV camera. Throughout his professional career, the Portuguese has left us with multiple remarkable quotes and there's plenty to learn from them...


Cristiano Ronaldo's football career is a case study of success and one that many people admire. He has inspired millions of athletes worldwide, which is why he is celebrated in the sports world. This man is not only skilled on the pitch, but you can also find him in an online casino playing poker during his free time. People are always looking up to him and the truth is, he never disappoints. In the following paragraphs, you can look at some of the lessons we learn from his famous quotes and sayings...
Cristiano Ronaldo - Lessons to learn from a legend:
---
Work on being the best
«I intend to become the best, and I will never hide that.»
«We should strive to make the best out of our lives and enjoy it the way it is.»
«You need the best to be the best.»
«I want people to remember me as part of a group of the greatest players ever.»
There is no harm in dreaming about becoming the best. Work hard in your career, work with the best, and you will become the best. You can let other people know that you intend to be the best. Train like CR7, and work hard on your goals.
---
Never aim at perfection
«If you think you are perfect, then you will never be.»
«I'm no perfectionist, but always want to feel that things are being done well.»
«I have my flaws.»
Don't live in a world where you want everything to be perfect. It is okay to have some flaws. However, ensure that you always make your strong features shine. It always feels good when you see things being done the way you like but they don't have to be perfect.
---
Never forget your circles
«I always think about my father when I win awards.»
«If we can't help those who are close to us, then who will help?»
CR7 never forgets the role that his father played towards becoming the footballer he is today. He also points out to the fact that athletes and everyone has a role in helping his or her family. Those close to you deserve to enjoy your good deeds whenever you can.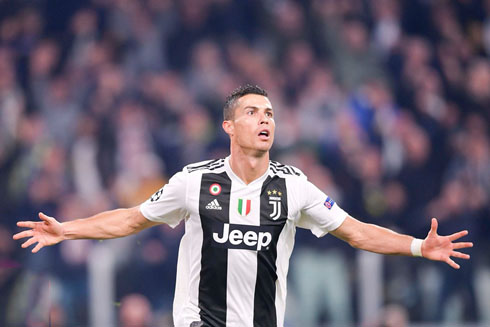 ---
We have to dream big
«I'm living a dream that I never want to wake up from.»
«Don't expect me to quit.»
«It is okay to dream about becoming the world's best player. It all entails trying to be the best. I know it is within my capabilities, and I will keep working hard to achieve it.»
«Don't let the small barriers obstruct you from becoming victorious. Always remember that you are bigger and stronger than the challenges you face.»
«We want to show our dreams and not tell them.»
Chasing your dreams can make you live the best life you have always wanted. Keep dreaming, but never quit. There will be obstacles on the way, but always remember that you are bigger than them. You have dream big especially when you play casino online and be tactful.
---
Talent is not enough
«I like to press my own style of play.»
«You are not going to win anything if you have a talent, but don't work on it.»
«Be dedicated, work hard and belief.»
You may be talented in a certain area, but it does not mean you will become successful. You have to work on this talent and exploit it to your benefit. It is okay not to follow what other people are doing. Don't be predictable and learn to introduce something new. Cristiano has proved that age is only a number and it is hard work that matters.
---
You will be loved and hated as well
«Maybe those that hate me do so because I am too good.»
«I'm not tasked with showing anything to anyone. I have nothing to prove.»
«It is your love that makes me strong. Your hate makes me unstoppable.»
«Don't live a life where you are obsessed about what other people think about you.»
It feels good when people show you support. However, some will hate you. Working hard is the only medicine to prove those who hate you wrong.
---
Always stand for the truth
«Why lie? I will not be a hypocrite and say the opposite of what I think as most people tend to do.»
There are days where people want to go with popular opinion and not the truth. CR7 speaks his heart out and not what people want to hear. These lessons apply to people across the board, irrespective of whether you are an athlete or just someone to get the best out of this life. Pick what works out for you and design the life you want.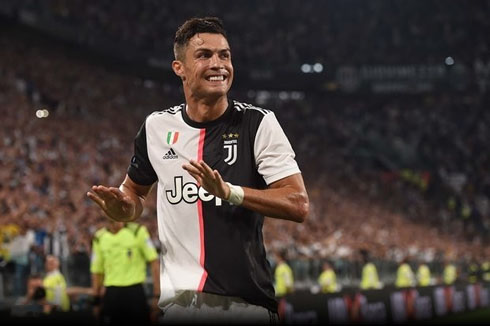 Cristiano Ronaldo next game for Juventus in the Serie A is on September 19, against Torino. You can watch Juventus vs Torino, Colombia vs Uruguai, Barcelona vs Bayern Munich, Manchester City vs Lyon, Brazil vs Venezuela, and Inter vs Bayer Leverkusen, all matches provided from our strreaming soccer game pages.
Juventus next game:
Juventus vs Torino kick-off time (19-09-2020):
Beijing (China) | UTC/GMT+8: 03:00
Jakarta (Indonesia) | UTC/GMT+7: 02:00
India (New Delhi) | UTC/GMT+5.30: 00:30
Italy (Turin) | UTC/GMT+2: 21:00
Spain (Madrid) | UTC/GMT+2: 21:00
Portugal and England (Lisbon/London) | UTC/GMT+1: 20:00
Rio de Janeiro (Brazil) | UTC/GMT-3: 16:00
New York (United States) | UTC/GMT-4: 15:00
Los Angeles (United States) | UTC/GMT-7: 12:00
Sources: ronaldo7.net / addicted2success.com / business2community.com