08.01.2020 » Ronaldo new contract rumour — Will he end his career in the Serie A?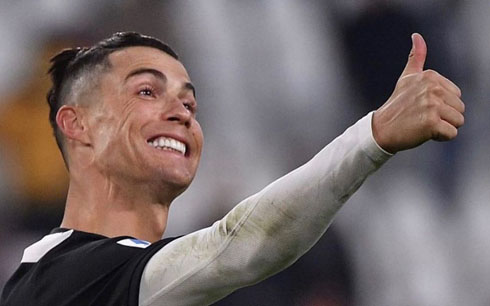 Cristiano Ronaldo will turn 35 next month and even though he still has 2 years and a half left in his current contract with Juventus, there are already plenty of rumours about what will be his next step in the football scene...


Reports have come out in the new year that Juventus are keen to provide Cristiano Ronaldo with a contract extension, one that would see the Portuguese maestro remain in Turin past his 38th birthday. That would suggest, of course, that Ronaldo finishes his storied career in the black and white of the Old Lady. However, we should take a lot of this with a pinch of salt. First, the contract offer – certainly at the time of writing – is based on media speculation. Secondly, there is no guarantee that Ronaldo will take up such an extension. And finally, there is always gossip and conjecture around the great man's next move, and Ronaldo himself has always kept his cards close to his chest.
Cristiano Ronaldo - Skills show with Juventus
---

Anticipating a possible transfer?
Yet, even if Ronaldo did sign an extension to his contract, that doesn't mean he will see it through to the end. When a top player plays for our favourite team, we like to think of a contract as binding, but we know from experience that they are as brittle as plywood. Moreover, a contract can be extended to ensure that there is some resale value later down the line. Would anybody be surprised to see Ronaldo and Juventus agree to an extension, only for the former to move on a year from now? Of course not...
---

A similar situation to Tom Brady
It's an intriguing situation when it comes to the winding down of the careers of top athletes. On the one hand, fans want the players to go on forever. On the other, there is also a fear that the athlete no longer performs at the top level, as if it diminishes what they have achieved before. Indeed, parallels are drawn with the speculation around the retirement of the great NFL quarterback, Tom Brady. His time is coming to an end, and New England Patriots fans are split as to whether he should retire, play on for the Patriots or move to another team.
Perhaps for European-based fans, there is a fear that Ronaldo heads one day for the relatively obscure confines of the MLS or Chinese Super League. For the latter especially, it would mean they would not be able to see their hero week-in week-out, although technology means there are ways to surf the internet as if you're in another country in order to access global sports streams.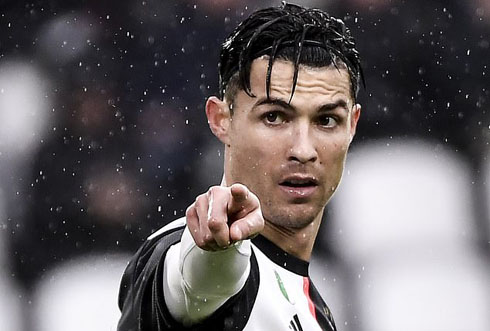 ---

Serie A and Champions League
will be the focus
Of course, we are falling into the same trap as countless media outlets; speculating on where Ronaldo will go without having a clear indication of where, and whether he will leave at all. Right now, Ronaldo is likely thinking about one of the most intriguing races for the Scudetto in recent memory, as Inter Milan and Juventus seem likely to push the race to the wire. Moreover, Ronaldo will also be concentrating on how to deliver a long-awaited Champions League title for his paymasters. A last-16 tie with Lyon is a good draw for the Old Lady, and Ronaldo will be aware that there is a dwindling number of chances for him to win the competition again.
But we must accept that Ronaldo's career will come to an end sooner rather than later. Like Tom Brady, Serena Williams, Roger Federer and, yes, Lionel Messi, there will be a final match for Ronaldo. Until that comes around, the speculation will continue in the media. And yet, we should remember that Ronaldo himself probably has no clue when or where that will be, nor perhaps which shirt he will be wearing when that day finally comes...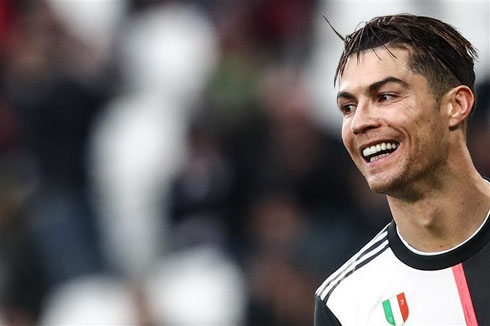 Cristiano Ronaldo next game for Juventus in the Serie A is on January 12, against AS Roma. You can watch AS Roma vs Juventus, Valencia vs Real Madrid, Barcelona vs Atletico Madrid, Sheffield United vs West Ham, Leicester City vs Aston Villa, and PSG vs Saint-Etienne, all matches provided from our football live game pages.
Juventus next game:
AS Roma vs Juventus kick-off time (12-01-2020):
Beijing (China) | UTC/GMT+8: 03:45
Jakarta (Indonesia) | UTC/GMT+7: 02:45
India (New Delhi) | UTC/GMT+5.30: 01:15
Italy (Turin) | UTC/GMT+1: 20:45
Spain (Madrid) | UTC/GMT+1: 20:45
Portugal and England (Lisbon/London) | UTC/GMT+0: 19:45
Rio de Janeiro (Brazil) | UTC/GMT-3: 16:45
New York (United States) | UTC/GMT-4: 15:45
Los Angeles (United States) | UTC/GMT-7: 12:45
Sources: ronaldo7.net / as.com / cnn.com