08.12.2019 » In which league should Ronaldo finish his career?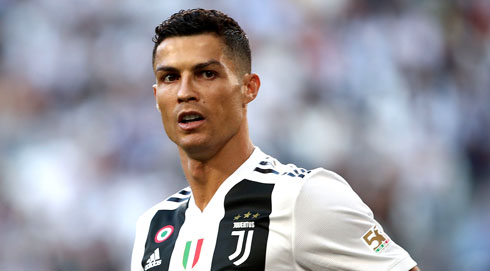 The Italian Serie A may very well not be Cristiano Ronaldo's last stop in his professional career. The Portuguese forward isn't afraid of leaving his comfort zone and his future is certainly hard to predict...


Cristiano Ronaldo is not only one of the best and highest paid footballers of all time, but he is also a controversial celebrity. Outside the pitches, the Portuguese legend has faced rape allegations at the start of the year, even though his true fans have never doubted he was innocent. Now at the ripe old age of 34, he does not have a very long career ahead of him. Ronaldo has played in the Premier League (England) and La Liga (Spain) and is currently with Juventus fighting for the Serie A (Italy), but questions are being asked regarding which league Cristiano Ronaldo should finish his career at. Here are some speculative options...
Cristiano Ronaldo - Dribbling and skills in 2019:
---

Italy
Ronaldo is with Juventus in the Serie A and this could be where he ends his career. Ronaldo has not made changes frequently. He began his club career in 2003 with Manchester United and played for the Red Devils for six years. Then, he had a 9-year stint with Real Madrid in La Liga. The Portuguese superstar transferred to Juventus in the 2018-19 season and is now in his second year with his new team. Even if we take his Manchester United 6-year spell as example, Ronaldo could be playing with Juventus until 2024. By then, he would be almost 40 years old and no major football club would be willing to pay according to his status.
Ronaldo's current contract with Juventus ends in 2022. Why would Ronaldo stay with Juventus for another four years? The transfer amount paid by Juventus was the highest ever for a player over 30 years old and the highest ever paid by an Italian club. Juventus would want to extract more leverage from their investment in Ronaldo. The Vecchia Signora have been winning consecutive Serie A titles since the 2011-12 season and would like to extend it as long as possible. Ronaldo could also play a key role in Juventus winning the UEFA Champions League. The last victory goes way back to 1995-96 and there have been five unsuccessful finals since then.
Ronaldo ending his career with his present club is not that romantic anymore and speculation about him leaving seems to increase week after week...
---

England
Life coming to a full circle, many say, is a good way to end. Ronaldo began his career with Manchester United in the Premier League and it will be a sentimental high if he ends there. Ronaldo joined Manchester United back in 2003 as the first Portuguese player in the team and as the most expensive teenager in English football history. He was given the number 7 shirt, previously donned by the likes of George Best, Eric Cantona and David Beckham. He was under the tutelage of Alex Ferguson, of whom he later said, "He's been my father in sport, one of the most important and influential factors in my career."
Manchester United won the Premier League in the last three years of Ronaldo's stint there. The team also won the UEFA Champions League once while he was with the team. Ronaldo scored 118 goals for Manchester United in all competitions. The team has not won the Premier League since 2012-13. Manchester United has been in and out of the UEFA Champions League in recent times and have not progressed beyond the quarter finals. Some magic is required to turn things around and may be Cristiano Ronaldo could work it. It would be a great way for the spectacular footballer to end his career with another victory in the Premier League...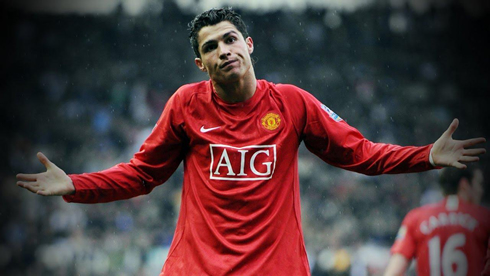 ---

Spain
Ronaldo and Messi are the greatest rivals in the history of football. Different analysts have picked selective statistics to argue one is better than the other. However, the paparazzi feed on the controversies that erupt between the players from time to time, though Ronaldo and Messi claim the greatest respect for each other. Messi has played all his life for FC Barcelona. Ronaldo has played for Real Madrid for nine seasons. In these nine seasons (from 2009-10 to 2017-18), the rivals have clashed multiple times against each other in the Spanish La Liga. Messi's Barcelona have won on six of these occasions, while Ronaldo's Real Madrid has won only twice. Atletico Madrid took the trophy home once.
Ronaldo would want to set this record straight in the head to head contest with Messi. After his stint with Juventus, or even in between, he could return to Madrid and even the scales a bit. Fans will get to see the greats against each other in what is considered by many one of the biggest clashes of football history...
---

Portugal
Portugal is Ronaldo's country and he has played for the Portuguese National Team at the senior level since 2003. Unfortunately, he has not been able to take his country to great heights in his first years because football is a team game and there is inadequate back-up. During Ronaldo's time, Portugal's best performance at the FIFA World Cup was a fourth place earned in 2006. In the UEFA European Championship however, Portugal has fared better. They were champions in 2016 and runners-up in 2004.
Clearly, Portuguese football fans have not seen enough of their hero on home soil. Ronaldo ending his career with a team in the Primeira Liga will be fantastic. Benfica is the top club with 37 wins and 28 runners-up positions and perhaps does not need him. Ronaldo played for Sporting CP for a while before going to Manchester United. Joining that team again would be a real homecoming...
---

Australia
Australians are known for recruiting top cricketers and rugby players. Footabllers? Not so much! This suggestion is madness but there is an anecdote behind it. Sharon Kingsby, editor of CasinoShortlist, was asked what are the chances Ronaldo will play in the Australian League, to which she answered, "Pretty close to zero unless he marries a Sheila".
It is money that counts
Speculation is interesting, but in the end it is money that counts. No one has enough of it. Ronaldo would want to maximise his gains at the end of his career and there is nothing wrong in it. He will probably just go to the football league that pays him the most...
Cristiano Ronaldo next game for Juventus in the UEFA Champions League is on December 11, against Bayer Leverkusen. You can watch Bayer Leverkusen vs Juventus, Ajax vs Valencia, Inter vs Barcelona, Red Bull Salzburg vs Liverpool, West Ham vs Arsenal, and Borussia Dortmund vs Slavia Praha, all matches provided from our soccer live game pages.
Juventus next game:
Bayer Leverkusen vs Juventus kick-off time (11-12-2019):
Beijing (China) | UTC/GMT+8: 04:00
Jakarta (Indonesia) | UTC/GMT+7: 03:00
India (New Delhi) | UTC/GMT+5.30: 01:30
Italy (Turin) | UTC/GMT+1: 21:00
Spain (Madrid) | UTC/GMT+1: 21:00
Portugal and England (Lisbon/London) | UTC/GMT+0: 20:00
Rio de Janeiro (Brazil) | UTC/GMT-3: 17:00
New York (United States) | UTC/GMT-4: 16:00
Los Angeles (United States) | UTC/GMT-7: 13:00
Sources: ronaldo7.net / independent.co.uk / manutd.com / cnn.com