06.10.2015 » How Ronaldo is helping soccer to grow in the United States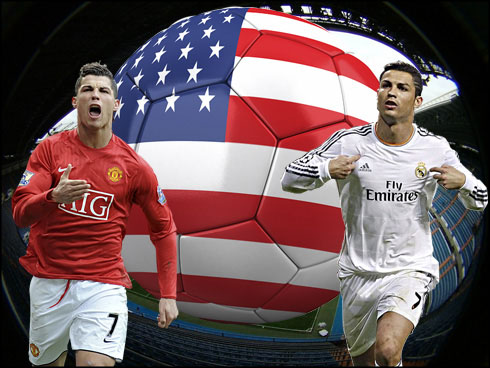 How much of an impact has a player like Cristiano Ronaldo had in terms of helping soccer to grow in the United States? Much has been said about him playing in the US before finishing his career, but the truth is that he's already been converting thousands of new and passionate fans every season and from the other side of the world...


The following story gives us the view from a US soccer fan, one of many who got converted into being a passionate enthusiast of this sport, just by watching Cristiano Ronaldo playing week in and week out. With very successful journeys in both Manchester United and Real Madrid, the Portuguese superstar saw his popularity levels across the world rising to heights never seen before in this sport, with the US being one of the regions where his influence has definitely grown the most. Let's hear more about it from an inside scope, as we share the narrative experiences from a US soccer fan on a first-person perspective.
How big is soccer in the US? BBC News:
«I live in a place where "football" is a game played by eleven guys wearing tons of protective gear. A season is made up of sixteen games, with each game played for sixty minutes, but taking three hours to complete. Players come onto and leave the field on almost every play.
America's football culture is such that players considered to be among the best ever to play the game resort to tactics such as under inflating footballs during the Super Bowl, and exalted coaches pay bounties when players knock opposing players out of the game, and retain their "hero" status.
In short, the only area where my "football" and what the rest of the world calls "football" share a commonality is in the fact the governing bodies, the NFL and FIFA, are money generating machines which enjoy unwarranted tax exemptions and seemingly unchecked power over the players and teams.
Over the past few years, I have gradually become more and more a fan of soccer. This is primarily due to the actions of one player: Cristiano Ronaldo.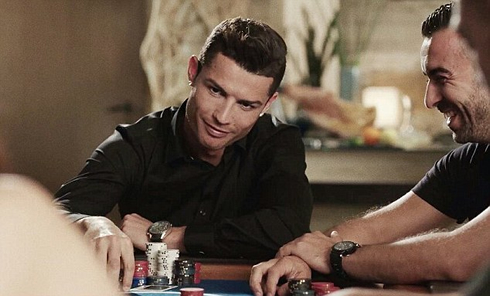 There is a restaurant in my area with an English theme. The décor is similar to that of English pubs and the menu consists of slightly Americanized English fare. Each open wall is covered with flat screen TVs that show soccer, and only soccer, every hour that the restaurant is open. I eat there frequently since their Shepherd's Pie is pretty good.
Over time, I started to learn a bit about the game. One name continued to dominate the discussions among the other customers: Cristiano Ronaldo. From the conversations, I learned that Ronaldo was arguably one of the best players to ever take to the field and had won the Ballon d'Or. His name was mentioned so often I did a bit of research, learning that the "field" is the "pitch" and the Ballon d'Or is like the Super Bowl MVP trophy, but better, and that Ronaldo had already won three.
Thanks to the prevailing marketing attitude of US cable television companies that "more is always better", I have two channels that feature a lot of soccer, so I am able to watch a decent number of games.
Like the hard-core fans, I was impressed with Ronaldo's performance in the last season. Any player that can score more goals (48) than fourteen teams in the league is nothing short of awe inducing. Ronaldo's average of more than 52 goals a season for the past six years is incredible and he also recently broke the record for the most goals ever scored by any player in Real Madrid's history.
However, it is not just the play of Ronaldo that has impressed me...
His worldwide fame is undeniable. His Twitter account has more than 37 million followers (the largest for any NFL player is Reggie Bush, who clocks in at a mere 3 million), which makes Ronaldo one of the top 15 in the world; an indication of just what a worldwide superstar he truly is.
Like 50 million other Americans, I enjoy playing poker and was impressed that Ronaldo was recently signed as a PokerStars Team SportStars player. I had read that he had played in European Poker Tour events in the past and at an Australian event, but had no real idea of his poker playing ability. Knowing something about the skill necessary to play to game, I was impressed that his play was worthy of such an elite sponsorship.
Of all of the reasons that I find Ronaldo an impressive sport figure, his recent taking to the streets of Madrid in heavy disguise to play football with kids and regular people, ranks near the top. It appeared that few really appreciated his tricks with the soccer ball and paid little attention. A female spectator turned down his request for his number, but a young boy was wide-eyed with surprise when Ronaldo signed a soccer ball and revealed his true identity. I just don't see Tom Brady doing something like that, even if he is also promoting a new endorsement deal.
I'll be one of the possibly small handful of movie goers in the US that buys a ticket to see his new documentary titled Ronaldo and which Universal is releasing later this year. Although the Anthony Wonke film seems to be centered more on his personal life than on football strategy and information, I hope to find it interesting and entertaining.
In an attempt at "full disclosure", I will admit that as a soccer fan (I still haven't switched to calling it football), I'm still learning some of the basics of the game, including some fundamentals such as the difference between a winger and a striker, not to mention the nuances of the game. However, it is fun to watch an athlete that is truly one of the best in the world play the game and refreshing to see a sports "hero" who may actually be deserving of that particular accolade.»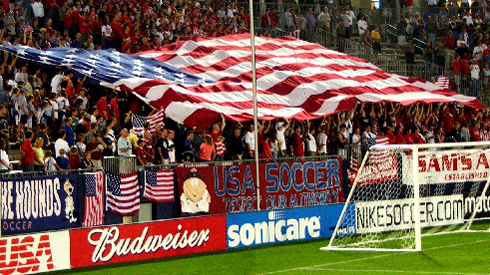 Cristiano Ronaldo next game will be for the Portuguese National Team on the 8th of October of 2015, against Denmark. You can watch Juventus live stream, Portugal vs Denmark, Argentina vs Ecuador, Scotland vs Poland, Chile vs Brazil, and Ireland vs Germany, all matches delivered in our sports streaming game pages.
Portugal next game:
Portugal vs Denmark kick-off time (08-10-2015):
Beijing (China) | UTC/GMT+8: 02:45
Jakarta (Indonesia) | UTC/GMT+7: 01:45
India (New Delhi) | UTC/GMT+5.30: 00:15
Spain (Madrid) | UTC/GMT+2: 20:45
Portugal and England (Lisbon/London) | UTC/GMT+1: 19:45
Rio de Janeiro (Brazil) | UTC/GMT-3: 15:45
New York (United States) | UTC/GMT-4: 14:45
Los Angeles (United States) | UTC/GMT-7: 11:45
Sources: ronaldo7.net / nfl.com / fifa.com