09.07.2014 » Cristiano Ronaldo is still enjoying his vacations in Greece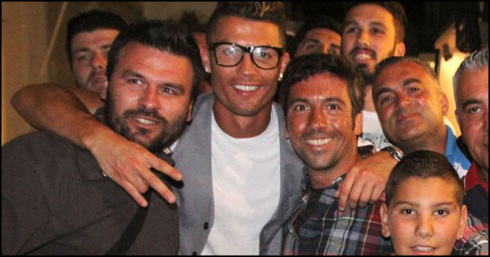 Portugal have gone out of the World Cup last June 26, after having beaten Ghana by 2-1 and finishing behind Germany and USA in Group G. Since that day, Cristiano Ronaldo entered his much-deserved vacation period and the first holidays destination he picked was Greece and some of this country's beautiful islands...


Right after being eliminated from the 2014 FIFA World Cup in Brazil, the Portuguese National Team players went on vacations and Cristiano Ronaldo was obviously no exception. The 29-year old superstar started by sailing to a small island in Greece called Mykonos, together with his brother Hugo and a few friends. However, just a few days ago, several reports suggest he had already moved on to Crete, the largest and most populous of the Greek islands. In this last destination he's no longer accompanied by his friends' entourage, but rather with his Russian girlfriend, the gorgeous Irina Shayk.
Cristiano Ronaldo - On vacation in Greece:
Last year, Cristiano Ronaldo picked Miami and New York City for his vacations ahead of the challenges of a new football season. This summer, and following a frustrating journey in the 2014 FIFA World Cup in Brazil, the best player in the World decided to go with a change of scenery and instead of traveling to the United States, he flied over to Greece, in order to explore a few of this country's paradisiacal islands such as Mykonos and Crete.
The Greek island of Mykonos was precisely his first stop in this summer's holidays and there's even some video footage of Ronaldo having dinner with his brother Hugo Aveiro and several friends on a restaurant in the island. The video was published by "Mykonos Live TV" just a few days ago and it has actually been one of the few times that the Portuguese star has been caught on video or been photographed during his vacations thus far this year. The clip can be seen a few inches above, right in the beginning of this article.
After Mykonos, Cristiano Ronaldo has allegedly gone to Crete, the largest Greek island. This is where he finally met with his girlfriend Irina Shayk and where the couple has been spending the last few days. The Russian beauty recently posted a selfie of herself and Cristiano Ronaldo on her Instagram page and that's pretty much everything that came to public about Ronaldo, since he kicked off with this holidays this summer.
Ronaldo was given a 4-week vacation before presenting himself in Madrid and start the pre-season works, which means that he's expected to join his club teammates around the 23rd of July. However and since Real Madrid has already scheduled to fly over to the United States on July 21, the Portuguese star will most likely only report for duty when everyone is already in American soil.
The Merengues are officially kicking off their pre-season trainings next Monday (July 14). Most of the first team players won't be present that day though, since everyone involved in the World Cup has been granted with a 4-week break counting from the day their national team got eliminated in the tournament.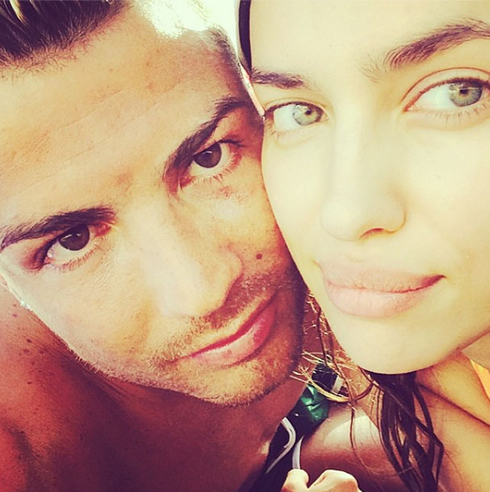 Cristiano Ronaldo's next game will be for Real Madrid, during the club's pre-season in July. In the meanwhile, you can watch Germany vs Argentina, Huelva vs Barcelona, Dundee vs Manchester City, and Brazil vs Netherlands, all matches provided from our live game pages.
Real Madrid next game:
Real Madrid vs Inter Milan kick-off time (27-07-2014):
Jakarta (Indonesia) | GMT+7: 05:00
Spain (Madrid) | GMT+2: 00:00
Portugal and England (Lisbon/London) | GMT+1: 23:00
Rio de Janeiro (Brazil) | GMT-3: 19:00
New York (United States) | GMT-4: 18:00
Los Angeles (United States) | GMT-7 15:00
Beijing (China) | GMT+8: 06:00
Sources: ronaldo7.net / dailymail.co.uk / ligabbva.com