13.01.2014 » Cristiano Ronaldo wins the FIFA Balon d'Or 2013 and breaks in tears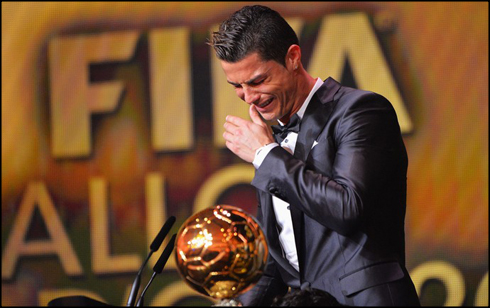 Cristiano Ronaldo has climbed to the top of the World for the 2nd time in his career, after winning his second FIFA Ballon d'Or award this Monday night. The Portuguese superstar has beaten Lionel Messi (2nd) and Franck Ribery (3rd) on the race for the most prestigious individual award in football and couldn't help but to break down in tears when stepping up to the stage to give the winner's speech.


It was a fully emotional Cristiano Ronaldo who stepped up to the stage in Zurich, to receive his 2nd FIFA Ballon d'Or award of his career and open his heart with a touching speech. In the climax of the night, the Real Madrid forward couldn't hold his tears on stage and showed the World that men also cry. Barcelona's star and the winner of the past 4 editions, Lionel Messi, had to settle with the 2nd place, while Bayern Munich's Franck Ribery got left with the last place of the podium, even though at the club level he won everything he could in 2013. Ronaldo finished with 1.365 voting points (27.99%), Messi with 1.205 (24.72%) and Ribery with 1.127 (23.36%).
Ronaldo crying on his speech after winning the FIFA Ballon d'Or 2013:
From an individual point of view, no one can argue that Cristiano Ronaldo was the one who had the best 2013 year. It has been debated over and over but his numbers and individual stats don't lie. The Ballon d'Or was created precisely to award whoever excels all others on the pitch and in 2013, that person has been Cristiano Ronaldo, at least according to the vast majority of the national team captains, coaches and media journalists that voted for this award. The 28-year old forward adds up his second trophy of this kind to his curriculum, becoming the second player ever to have won it for two different clubs (Manchester United in 2008 and Real Madrid in 2013). The other one has been the Brazilian Ronaldo, when playing for Inter Milan (1997) and Real Madrid (2002).
Cristiano Ronaldo: "I have no words to describe this moment. Thank you to all my teammates from Real Madrid and the Portuguese National Team, as well as to all my family present here today. It's an enormous pride! Those who know me, are well aware of the sacrifices I've done to win this Ballon d'Or", started by stating the former Manchester United player, as he tried to hold back his tears.
Ronaldo: "I would like to thank my manager [Jorge Mendes], my president [Florentino Pérez] and everyone else that came here today. I would also like to remember the names of Eusébio and Nélson Mandela, who have been truly important in my life. Also my girlfriend [Irina Shayk], my mother and my son [Cristiano Ronaldo Jr.] that is here with me. It's the first time he sees his father receiving the FIFA Ballon d'Or. I'm sorry if I forgot someone, but it's a very emotional moment for me and I can't talk much more. Thank you all!", concluded a deeply moved Cristiano Ronaldo, as tears were already coming down his face.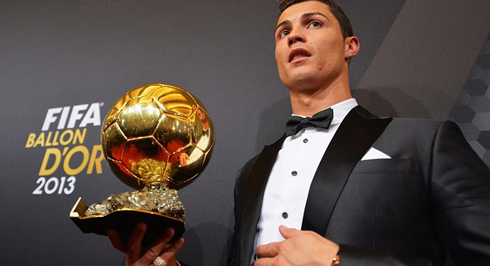 If anyone had doubts about how much this award meant for Cristiano Ronaldo, they certainly won't have them anymore. It was his father's [José Dinis Aveiro] dream to see his son becoming the best player in the World and even though he hasn't been with us since 2005, these two Ballon d'Ors are surely the best tribute that Cristiano Ronaldo could have ever made to him.
Barcelona's stars Lionel Messi and Neymar Jr have also reacted positively to the outcome of the FIFA Ballon d'Or 2013 ceremony and showed a dignifying sportsmanship when analyzing their rival's moment of glory.
Lionel Messi: "I would like to congratulate Cristiano Ronaldo because he was a fair winner of the Ballon d'Or. I don't have much else to say. All the 3 final candidates had a good 2013 year and that's basically why we got here. I don't have to complain or justify for anything at all. I've been injured for a long time and we simply can't win this award every single year. It's also completely understandable that Cristiano Ronaldo has cried on stage. He stepped up there with his son and it's perfectly natural for him to let emotions getting the better off him", noted the Argentina superstar.
As for Neymar, his statement was shorter but also very respectful. Neymar: "Every player knows how hard it is to win awards and especially the FIFA Ballon d'Or. I was cheering for Messi, but the outcome was fair. Cristiano Ronaldo is also an idol to me, so congratulations to him!", commented the 21-year old wonder kid born in Brazil.
Apart from taking home a new Ballon d'Or, Cristiano Ronaldo was also featured in the FIFA/FIFPro World XI 2013, together with Manuel Neuer, Daniel Alves, Thiago Silva, Sergio Ramos, Philipp Lahm, Xavi Hernández, Andrés Iniesta, Franck Ribery, Lionel Messi and Zlatan Ibrahimovic. As for the votes Ronaldo casted for the FIFA Ballon d'Or and the "Coach of the Year [2013]" award that was won by Jupp Heynckes, you can check them out right below:
Ronaldo votes for the FIFA Ballon d'Or award, as Portugal's captain:
1. Radamel Falcao [AS Monaco]
2. Gareth Bale [Real Madrid]
3. Mesut Ozil [Arsenal]
Ronaldo votes for the Best Coach of the Year [2013]:
1. Alex Ferguson [Manchester United]
2. Carlo Ancelotti [Real Madrid]
3. José Mourinho [Chelsea]
As usual, FIFA has published the full voting list through a .PDF file. You can take a look at everyone's votes over here: FIFA Ballon d'Or 2013 voting list.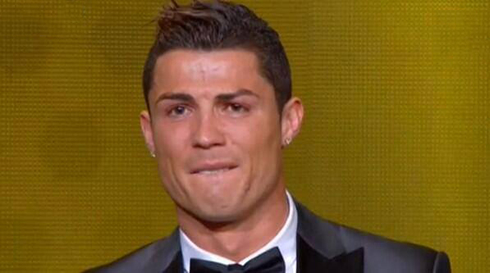 Cristiano Ronaldo next game for Real Madrid will be against Osasuna next Wednesday, for the second leg of the Copa del Rey (January 15, 2014). You can watch Juventus live stream, Osasuna vs Real Madrid, Getafe vs Barcelona, Manchester City vs Blackburn Rovers and Aston Villa vs Arsenal, all matches provided from our live soccer section.
Real Madrid next game:
Osasuna vs Real Madrid kick-off time (15-01-2014):
Jakarta (Indonesia) | GMT+7: 03:30
Spain (Madrid) | GMT+1: 21:30
Portugal and England (Lisbon/London) | GMT+0: 20:30
Rio de Janeiro (Brazil) | GMT-2: 18:30
New York (United States) | GMT-5: 15:30
Los Angeles (United States) | GMT-8: 12:30
Beijing (China) | GMT+8: 04:30
Sources: ronaldo7.net / fifa.com / goal.com / espn.co.uk / bbc.com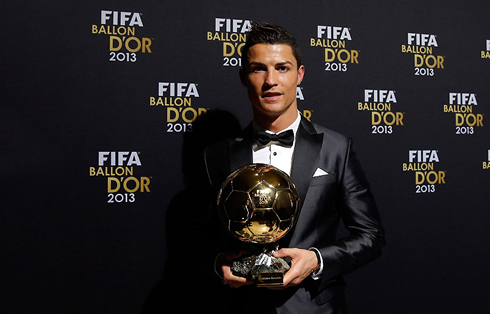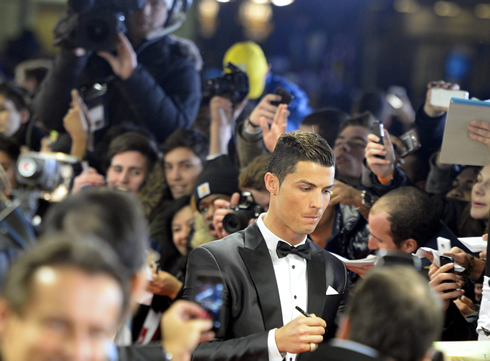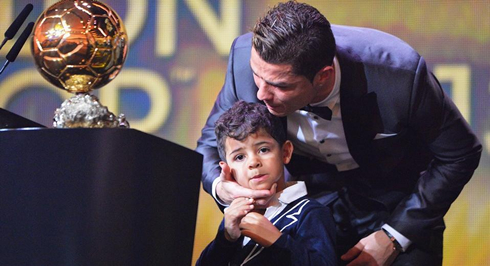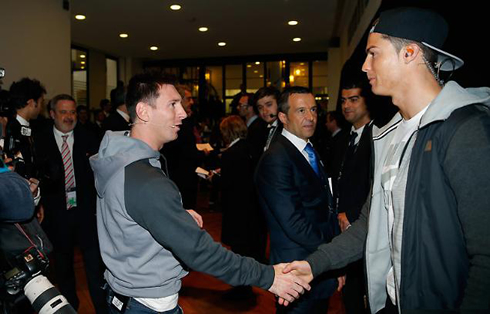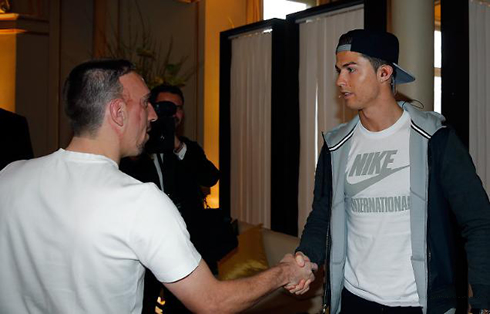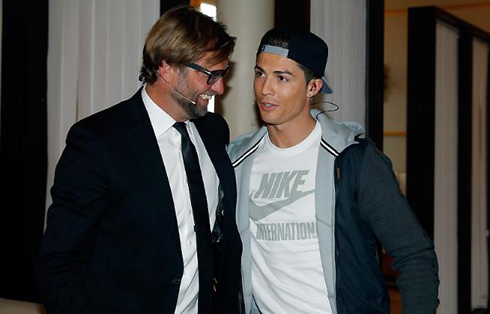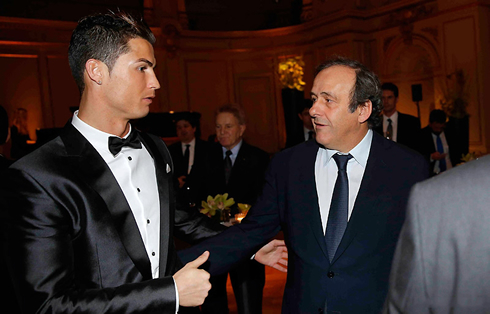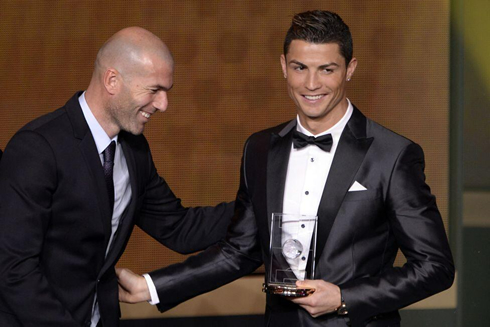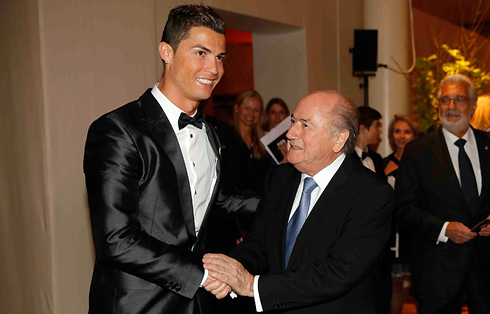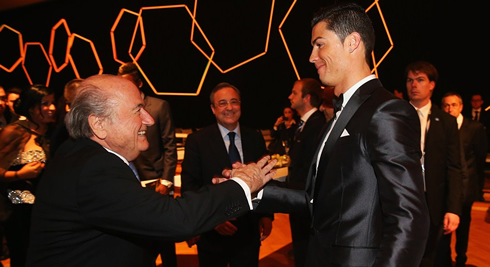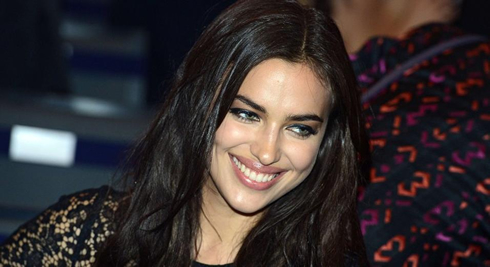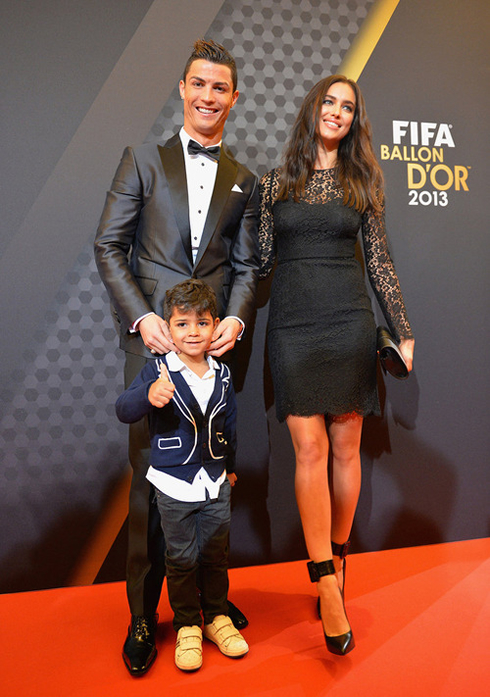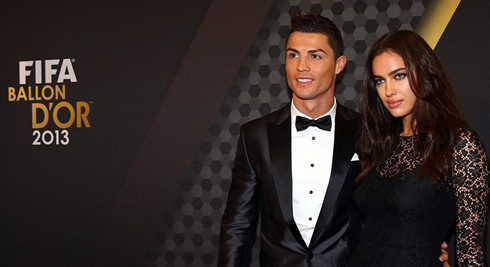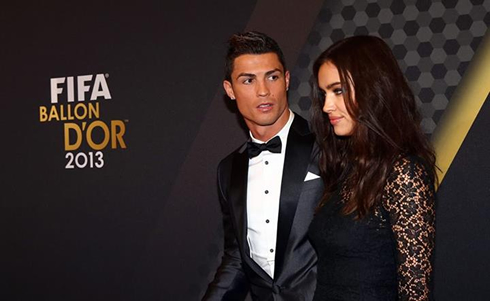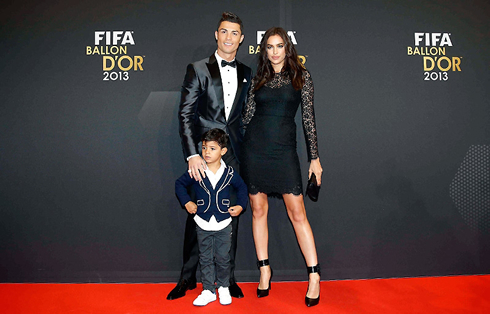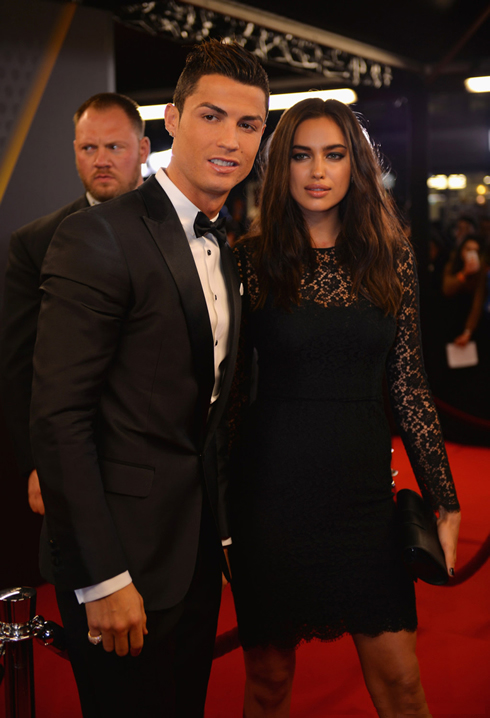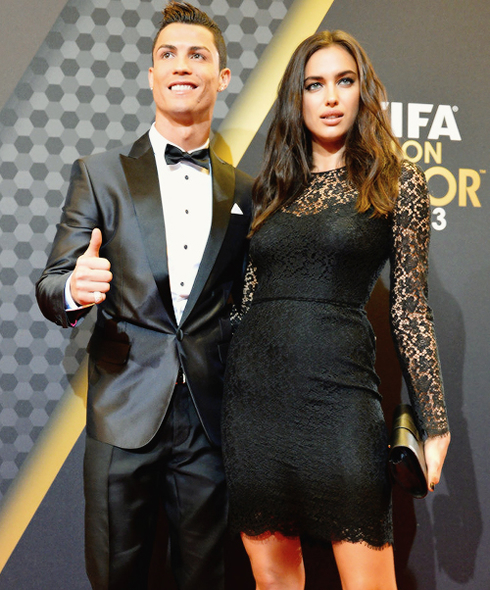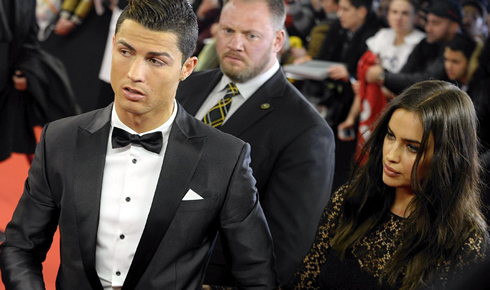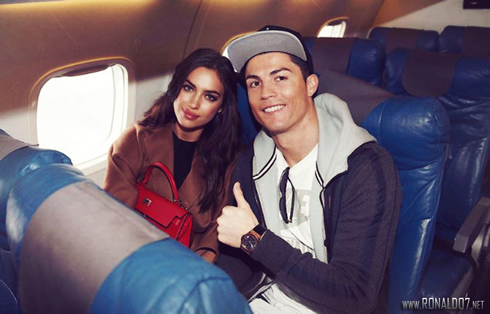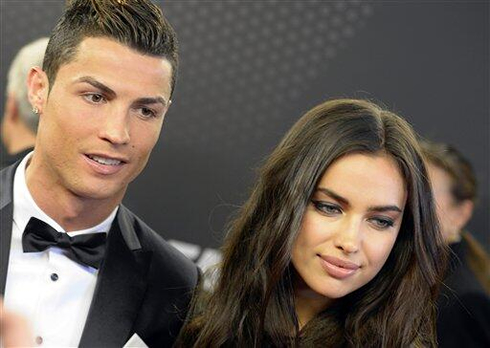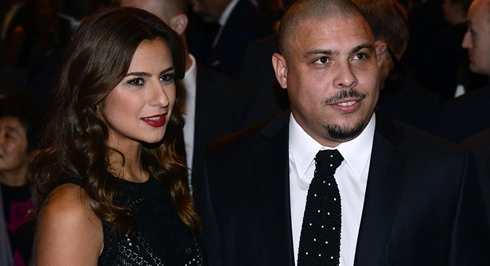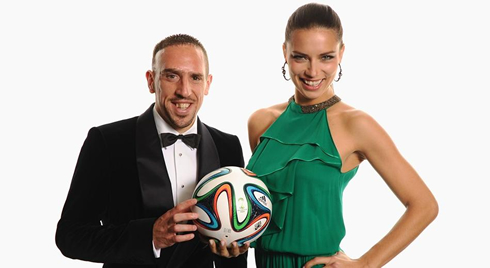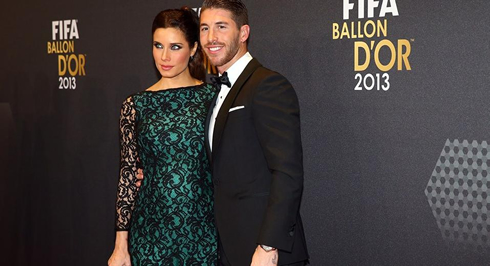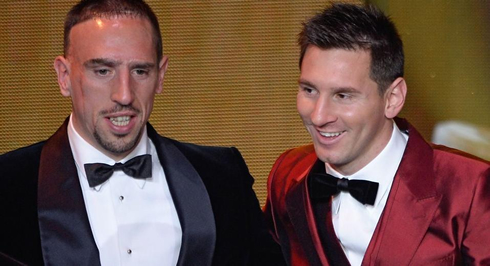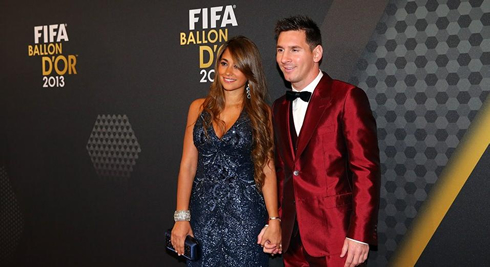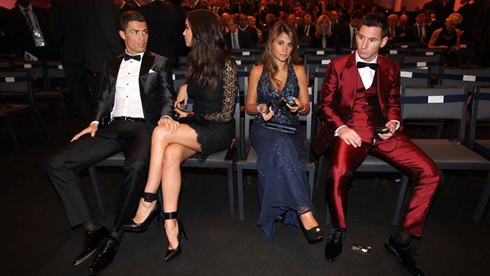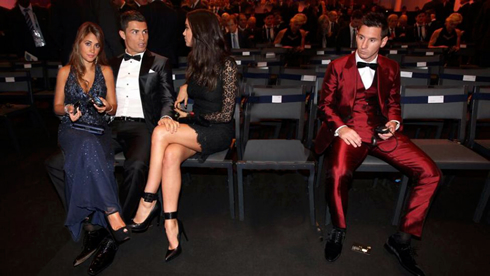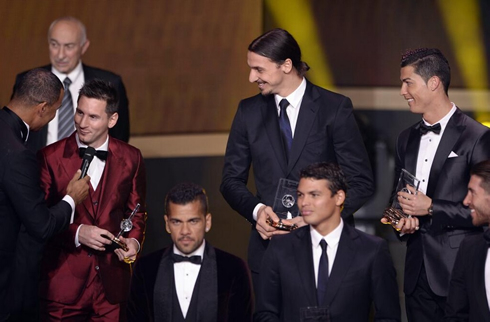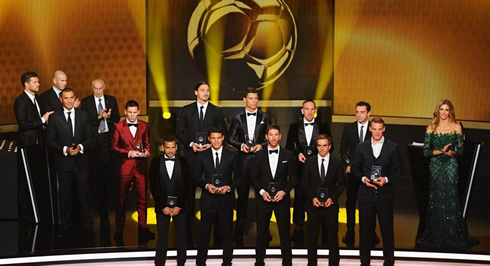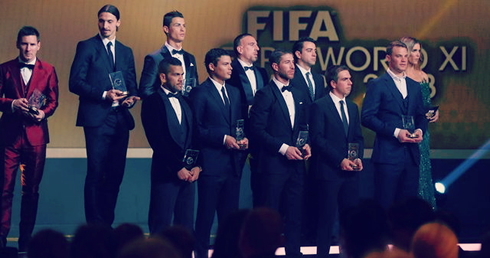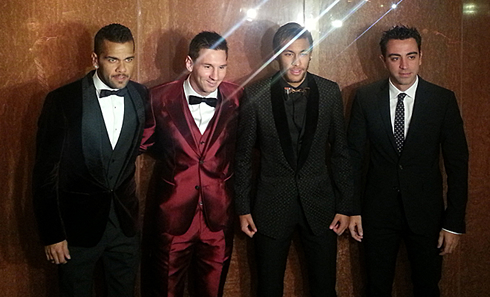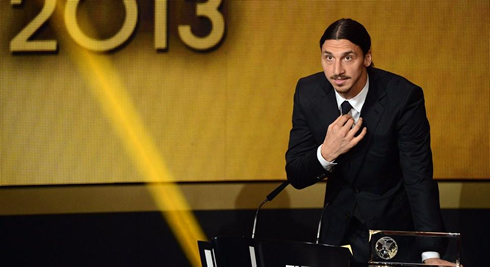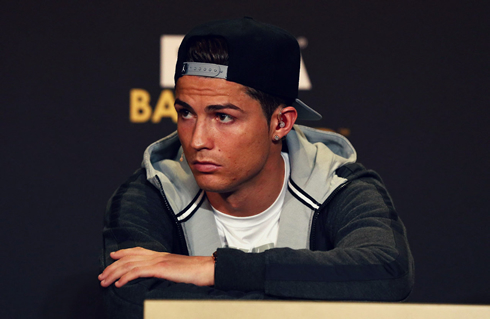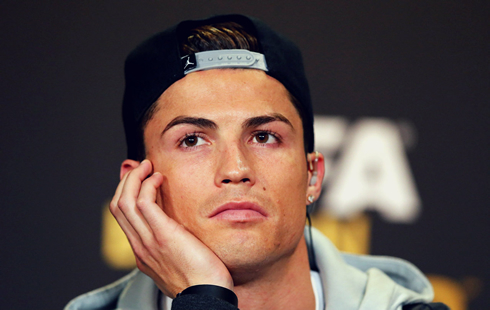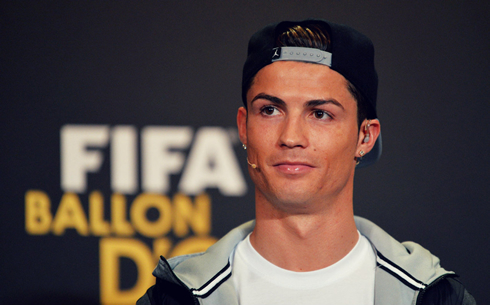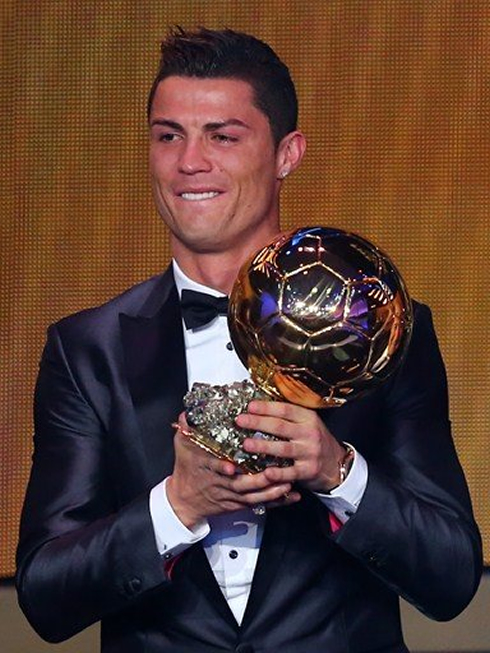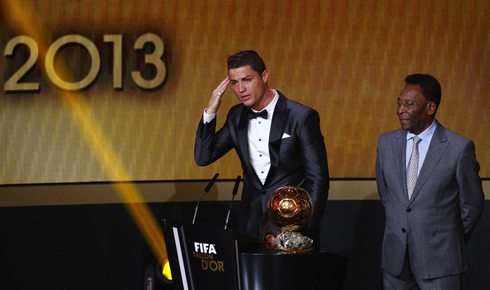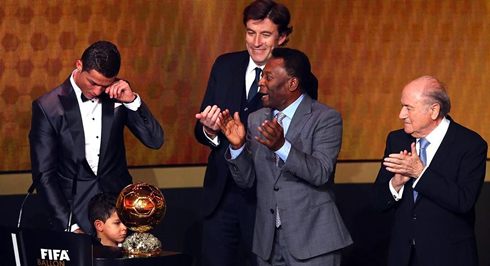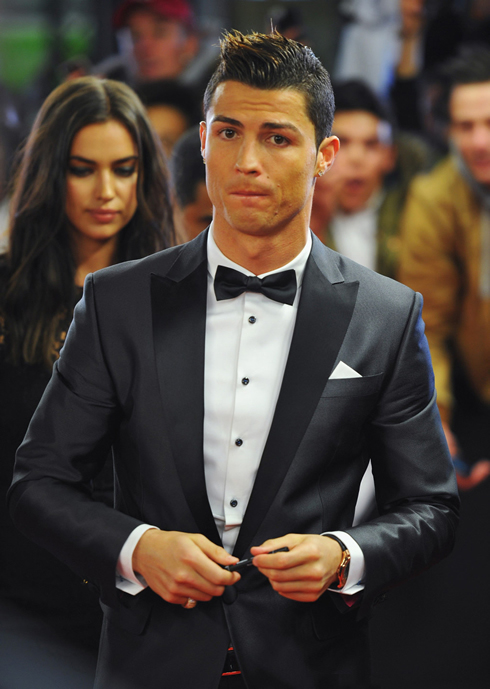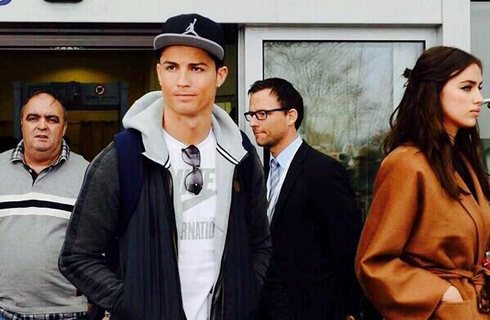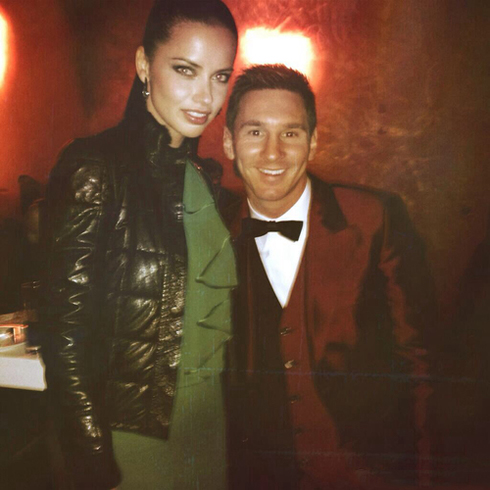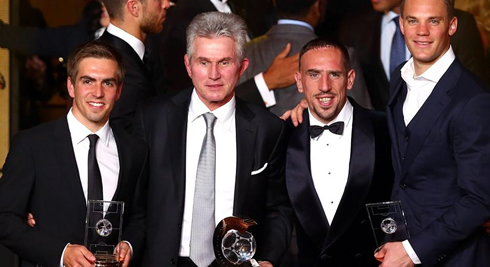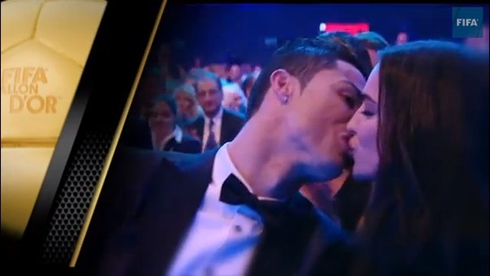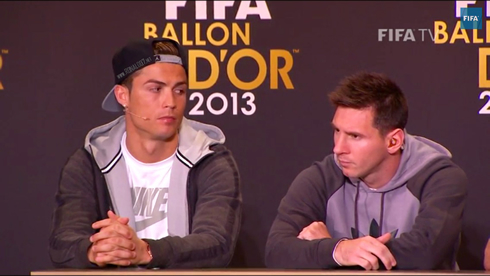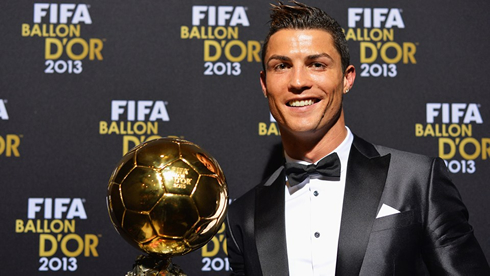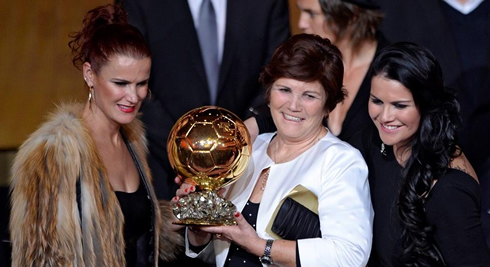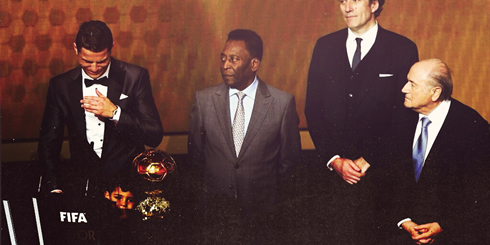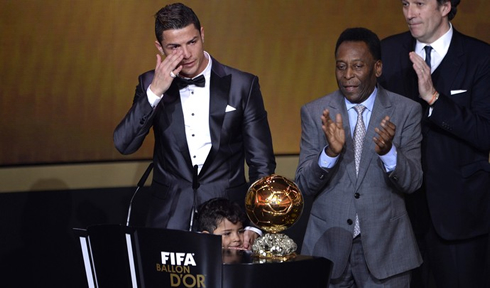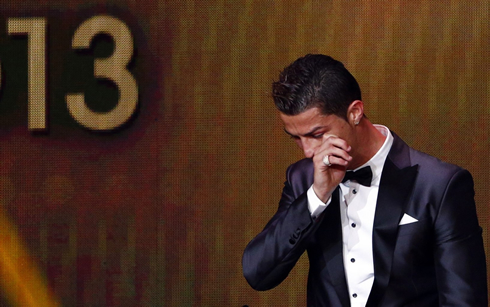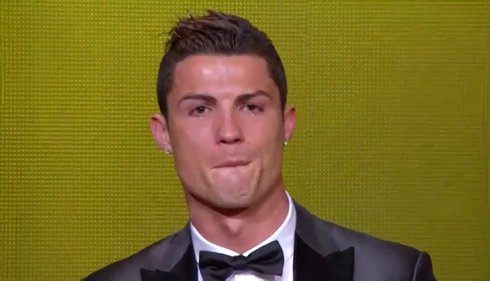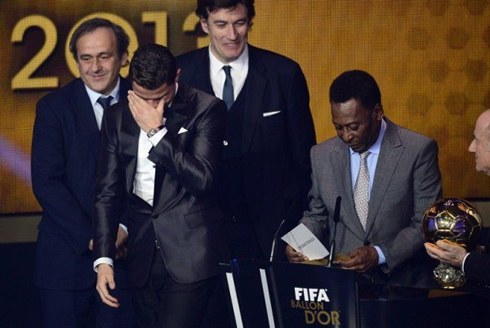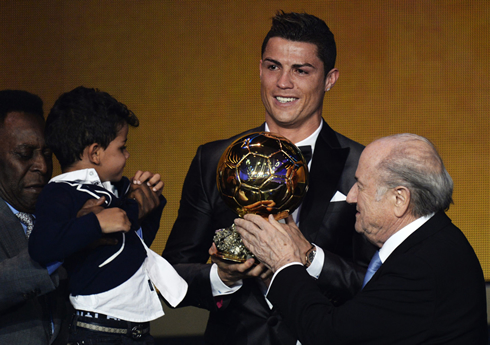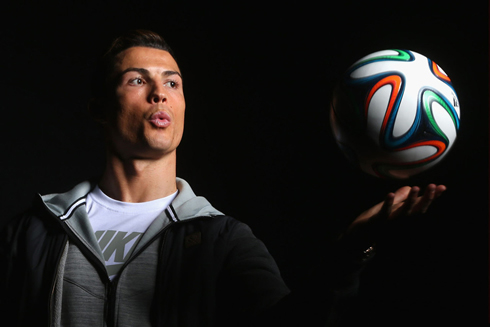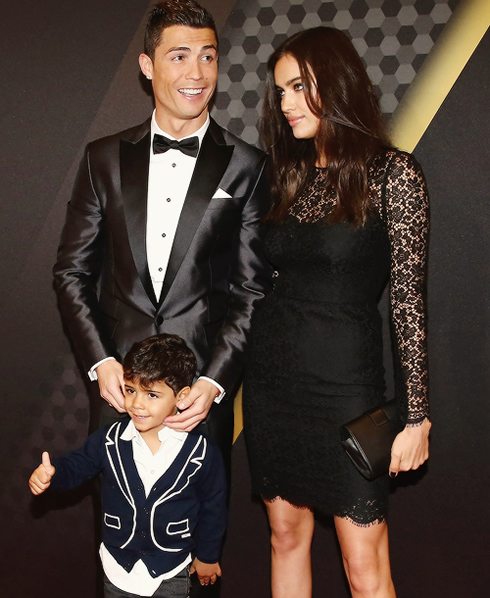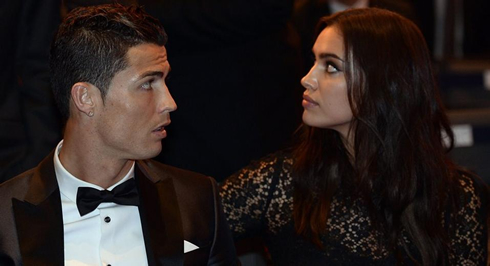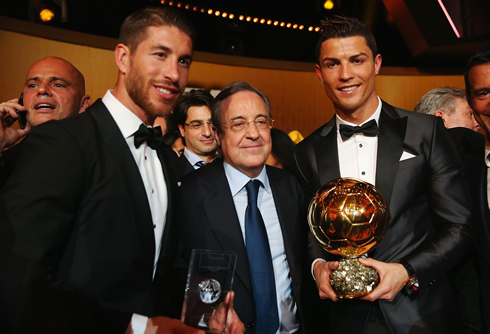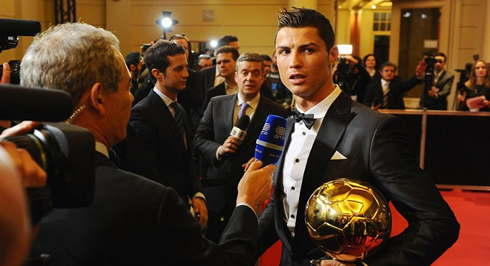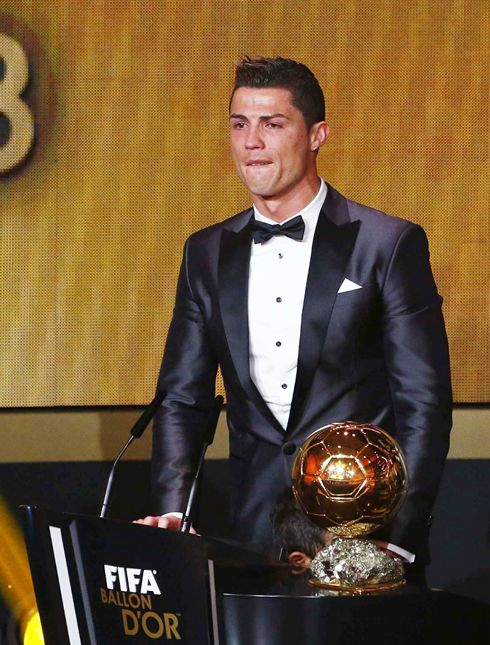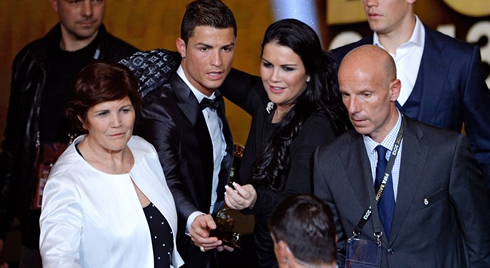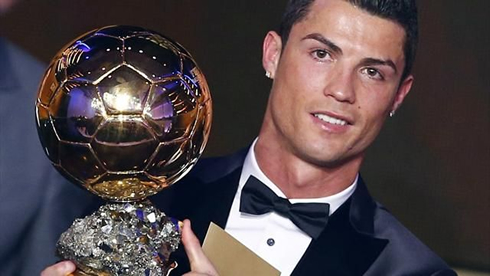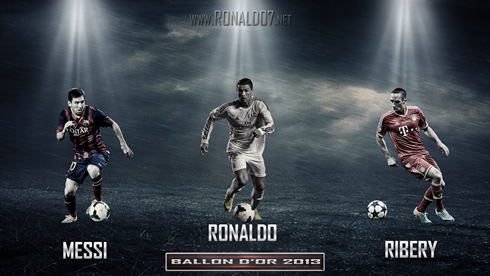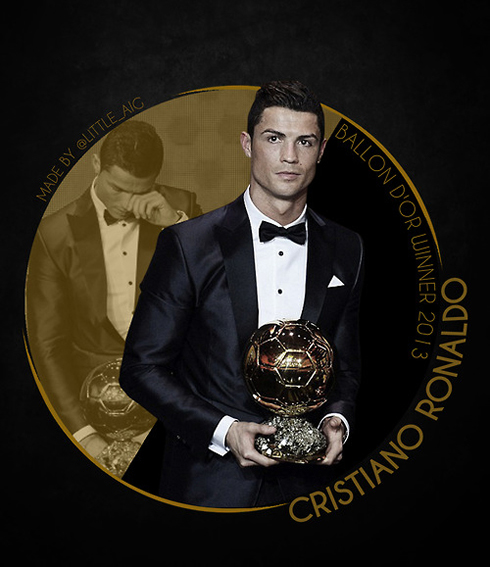 comments powered by