31.01.2014 » Gaspar: "Cristiano Ronaldo can play at this level until he's 34 or 35"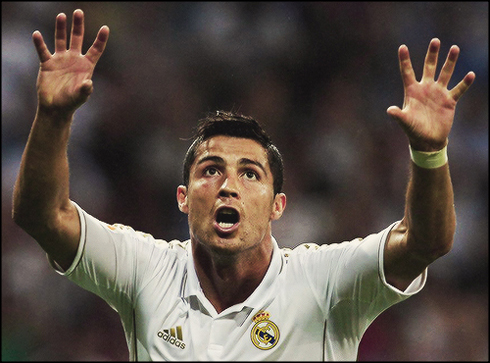 On the verge of turning 29 (in about a week), one of the most impressive findings about Cristiano Ronaldo is that he might still not have reached his peak. The Portuguese National Team physiotherapist, António Gaspar, has recently stated his belief that Ronaldo will be capable of playing on a top level until he's 34 or 35 years old.


There are few people out there who can brag about knowing Cristiano Ronaldo's body and physique's complexity better than António Gaspar, the Portuguese National Team physiotherapist. Training hard, eating right, sleeping well and being tremendously disciplined in all these routines is something where Ronaldo is definitely second to none. When we combine all this with a God-gifted body and a unique raw talent, what we get is a football player specimen destined to become the best in the game and defy the typical rules of longevity in high-level sports. The Real Madrid forward will turn 29 on February 5 and according to the renowned physiotherapist António Gaspar, CR7 might very well keep delivering top performances in the big stages for the next 5 or 6 years.
Cristiano Ronaldo - No stopping:
Not too long ago (in May of 2011), Valter Di Salvo, another world-class physiotherapist, had already pointed out that Cristiano Ronaldo was pretty much a case study in the way he might end up preserving his body to play at a high-level until he turns 38. So far, the Portuguese player has been fortunate in avoiding serious injuries and his extreme concern with his own body health allows all the physiotherapists that work or have worked with him on a daily basis to believe that if Ronaldo wants, he still has plenty more to offer to this sport.
António Gaspar: "Cristiano Ronaldo still has several years at the top level, if that's what he decides he wants for himself. He can play at this level without much trouble until he's 34 or 35", started by referring the Portuguese physiotherapist in a talk with the Spanish press, before highlighting CR7's outstanding mental toughness and his hunger for always wanting to improve. Ronaldo's self-belief in himself and in the teams he plays for is simply part of his nature and one of the reasons why he is so ambitious in football.
Gaspar: "I'm setting the bar at 34 or 35 years old because I'm already being prudent. He can go beyond that age if he wants, but that will naturally depend on the choices he'll make and his plans for the future. It's a personal matter, since at that point of his career, he might feel the appeal to try different things in life. However and no matter what, the truth is that Cristiano Ronaldo can be the prime example of a rare case of longevity in high-level football, because he has everything in his favor to accomplish that", remarked the former SL Benfica physiotherapist.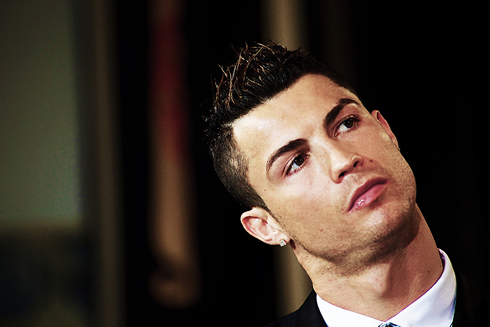 In a certain extent, Cristiano Ronaldo perfectly embodies the true definition of a phenomenon of nature in sport. He's tall, he's strong, he's fast and he has that competitive toughness in his DNA that many times several top level athletes seem to miss. Gaspar: "For those who have worked closely with Ronaldo, it's not that hard to realize that he's better now than he was 3 or 4 years ago. I think he's on his peak right now. I believe he'll be able to hold on to this level for quite some time and eventually even improve it a bit more...", predicted the man who has been the main physiotherapist in the Portuguese National Team for the past 14 years.
Gaspar: "Ronaldo's body transformation was quite balanced in fact... I can recall his body from 11 years ago and if we look through the years, we can see it didn't happen from night to day. He clearly has better technique and elasticity capabilities now and all this happened due to his hard working ethics", reminded the 51-year old doctor, just before pointing out that the 28-year old Real Madrid forward never had a huge drop in his form.
To finish his interview, António Gaspar revealed what he believes to be the secret for Ronaldo to have been able to stay healthy throughout most of his career so far. Gaspar: "The high level of demand he places upon himself somehow makes him strive to always be on his best possible shape. This is extremely important since it allows an athlete to lower its chances of getting injured so often, even though the risk of picking injuries can never be completely mitigated", concluded the Portuguese physiotherapist.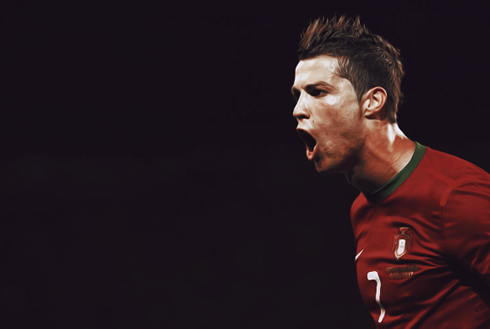 Cristiano Ronaldo next game for Real Madrid will be against Espanyol, next Tuesday night, for the second leg of the Copa del Rey quarter-finals (January 28, 2014). You can watch Juventus live stream, Athletic Bilbao vs Real Madrid, Barcelona vs Valencia, Stoke City vs Manchester United and Newcastle vs Sunderland, all matches provided from our live football streaming section.
Real Madrid next game:
Athletic Bilbao vs Real Madrid kick-off time (02-02-2014):
Jakarta (Indonesia) | GMT+7: 03:00
Spain (Madrid) | GMT+1: 21:00
Portugal and England (Lisbon/London) | GMT+0: 20:00
Rio de Janeiro (Brazil) | GMT-2: 18:00
New York (United States) | GMT-5: 15:00
Los Angeles (United States) | GMT-8: 12:00
Beijing (China) | GMT+8: 04:00
Sources: ronaldo7.net / abola.pt / marca.com / espn.com