30.05.2011 » Di Salvo: "Cristiano Ronaldo will play until he's 38 years old"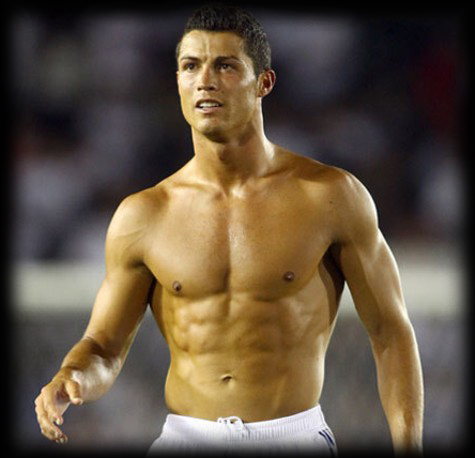 Valter Di Salvo is one of the World's most reputed fitness coach and worked in Manchester United back in 2007, when Cristiano Ronaldo was still a "Red Devil". Therefore, Di Salvo is one of the few persons who surely knows about CR7's body strenghts and limitations, and he has no hesitations to affirm that Cristiano Ronaldo will be able to play at top level until he turns 38 years old.
Cristiano Ronaldo was 22 years old when he started working with Valter Di Salvo in 2007, in Manchester United's Carrington gymnasium. They both ended working for around 3 years, but they remained close friends and still keep in touch frequently. Valter Di Salvo is currently Qatar's fitness coach and said that he's not surprised that Cristiano Ronaldo keeps scoring so many goals and breaking so many records, like the one he set this season, after having scored 41 goals in La Liga.
Di Salvo approached several topics that most of Cristiano Ronaldo fans are dying to know and started by talking about CR7's diet, that allows the Portuguese player to have such a strong body: "Many people talk about his physic condition, stamina, powerfull runs, strenghts and so on, but the key ingredient it's on his head. He's the most ambitious football player I ever met. He has a sort of mentality that is different from any other top player. There are many cases of players who perform well in a certain year, but then, they can't keep up or develop more. I know Cristiano Ronaldo very well, and I've seen him training closely for many times. He not only thinks about how to improve, but he also takes pleasure with it. He's never happy with his current level, and therefore he never settles and wait for things to happen. Ronaldo measures everything he eats, drinks and the ammount of hours he needs to rest."
Di Salvo: "Cristiano Ronaldo always try to be perfect when he does the training drills and exercises. He's really very disciplined. I've never seen him drinking alcohol, he hates food with fat, he pays a lot of attention to the ammount of the food's calories and he eats lots of Mediterranean diets. He takes all that stuff very seriously. What I can also tell you about his habits is that he loves to eat pasta. This is the kind of things that differentiates him from the others, but also his stong will to develop and become the number one. This mentality allows him to improve season after season."
While still playing on Manchester United, Cristiano Ronaldo scored 42 goals in a single season (2007-2008), being the top goalscorer in the English Premier League. This year, CR7 scored 54 goals and broke several records, including La Liga's goal record, after scoring 41 (40) goals. Di Salva thinks that the Portuguese player can still do better: "I'm confident that he can broke his own record in the future. To be honest, nothing he does surprises me. This kind of stuff doesn't happen by accident. I know him very well and he's very humble when we works, and I'm sure he'll attempt to score even more goals in the seasons to come. It's really hard to say what's Cristiano Ronaldo limit, because he just doesn't stop and settle with the achievements he got. I'm pretty sure he'll be able to play at this level until he turns 38 years old, in a similar way to Ryan Giggs. He's a professional and he's an example to all his teammates, that watch him training hard everytime and as a consequence, feel the need to do the same. I believe that Real Madrid payed a very low price for Cristiano Ronaldo (94 million Euros), because he'll keep playing at top level for many years and he'll help the club to win many trophies."
Valter Di Salvo ended the interview by giving another example on how Cristiano Ronaldo mentality is something unusual in a professional football player: "After the 2006 World Cup played in Germany and the incident with Wayne Rooney and Ricardo Carvalho, in Portugal vs England match, where CR7 got accused of provoking Rooney's sent off, he really got troubled when he got back to England. No one wanted to forgive him and he was getting insulted and "booed" in all the stadiums. He was the public enemy number one. But the remarkable thing is, he never stepped back and he took up all the insults and offensive chants and turned those into another reason to be even more motivated. He answered the fans with goals and high quality football and step by step he started changing the insults for praisings. Cristiano Ronaldo showed how strong he is, in both mental and physic terms and that definately helped him being more madure and made him what he is today."
Cristiano Ronaldo has been training with the Portuguese National Team in the last days and will play against Norway, in the 4th of June. You can watch Portugal vs Norway game livestreams here on this site.
Sources: ronaldo7.net/marca.com

comments powered by