23.01.2014 » Ribery: "I should have won the FIFA Ballon d'Or, not Ronaldo"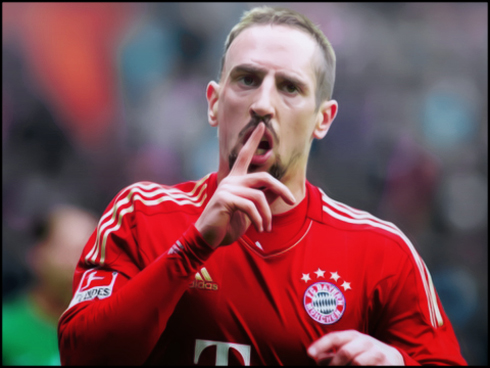 After Cristiano Ronaldo's coronation last week as the best player in the World of 2013, many have been the voices that raised to congratulate the Real Madrid forward. That has not been the case of Bayern Munich's winger, Franck Ribery, who keeps claiming that he would have been a more worthy winner of the FIFA Ballon d'Or.


This year's FIFA Ballon d'Or was probably Franck Ribery's one-in-a-lifetime opportunity to ever get his hands on the most wanted individual award in football. It turned out that it didn't go his way as he had to settle with the last place of the podium, behind Barcelona's Lionel Messi (2nd) and Real Madrid's Cristiano Ronaldo (1st). The France international had to witness in first hand to Ronaldo getting all the spotlights and earning his second FIFA Ballon d'Or in his career, which according to the Bayern Munich's star recent statements, must have been hard to digest...
Cristiano Ronaldo - Homebound:
Bayern Munich did make History last season, becoming the first German club to win a treble and crushing an all mighty Barcelona side in the UEFA Champions League semi-finals with a 7-0 win on aggregate. As many other top clubs in Europe, the Bavarian team counts with numerous stars in their roster, one of those being undeniably Franck Ribery.
He has played an important role in Bayern Munich's road to success last season, but many seem to believe that had he not been there and the German powerhouse would have still won every competition they were in. Same is to say that Ribery isn't exactly Bayern Munich's superstar, but rather just another star who gets to shine a bit more than the others at his side. That's clealy not the case of Lionel Messi in Barcelona and Cristiano Ronaldo in Real Madrid, who have carried and keep carrying their teams on their shoulders for countless times...
Ribery doesn't seem to be accepting in good grace the fact that most people voting on the FIFA Ballon d'Or have chosen Ronaldo and Messi above him. In a talk with a German media called "Abendzeitung Munchen", the Bayern Munich forward insisted on the fact that Ronaldo didn't win any silveware for Real Madrid last year and that he doesn't understand why so many players from Bayern Munich and Borussia Dortmund didn't even make it to FIFA's best 11 squad of 2013.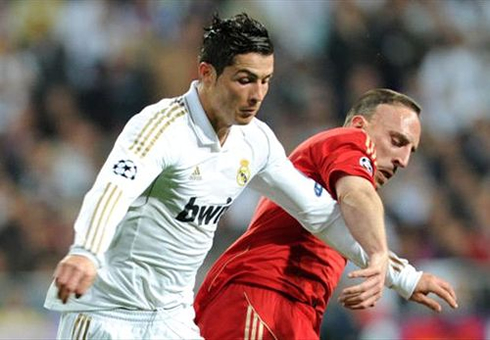 Ribery: "I won everything I could with Bayern Munich and also individually. Cristiano Ronaldo in the other hand, didn't win anything! I'm not sad, but it hurts a bit. I deserved to win the FIFA Ballon d'Or! We all saw it coming though, because the voting deadline was extended for another two weeks in November and this had never happened before. It had nothing to do with football, it was pure politics."
Franck Ribery: "To see so many Bayern Munich and Borussia Dortmund players missing the FIFA/FIFPro World XI team was also outrageous. It's just crazy! Muller deserved to be there, just like Alaba, Schweinsteiger and Robben. We won 5 titles and we made History. A few others who played for Borussia Dortmund last season like Mario Gotze and Robert Lewandowski also deserved to be selected into the best eleven team. This is impossible to happen...", commented the 30-year old France international.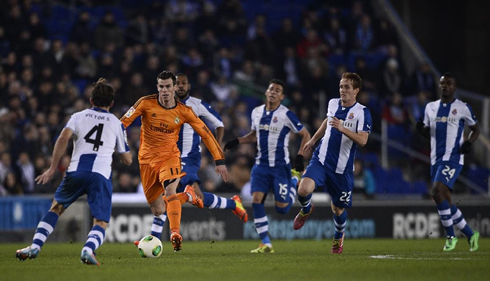 Cristiano Ronaldo next game for Real Madrid will be against Granada, next Saturday afternoon, for La Liga (January 25, 2014). You can watch Juventus live stream, Real Madrid vs Granada, Levante vs Barcelona live, Manchester United vs Sunderland and Arsenal vs Coventry, all matches provided from our soccer live section.
Real Madrid next game:
Real Madrid vs Granada kick-off time (25-01-2014):
Jakarta (Indonesia) | GMT+7: 22:00
Spain (Madrid) | GMT+1: 16:00
Portugal and England (Lisbon/London) | GMT+0: 15:00
Rio de Janeiro (Brazil) | GMT-2: 13:00
New York (United States) | GMT-5: 10:00
Los Angeles (United States) | GMT-8: 07:00
Beijing (China) | GMT+8: 23:00
Sources: ronaldo7.net / maisfutebol.iol.pt