07.01.2013 » Lionel Messi wins his 4th FIFA Balon d'Or. Ronaldo gets second place!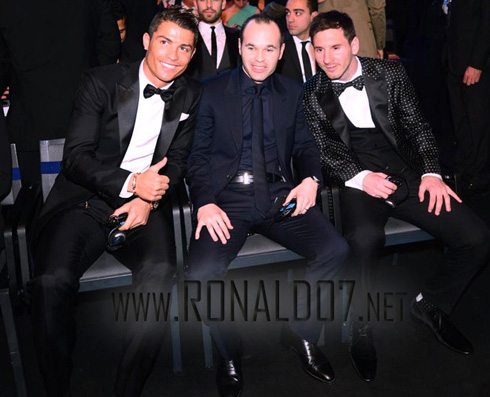 The elite football comunity gathered in Zurich this past Monday, to attend the FIFA Balon d'Or 2012 ceremony. Cristiano Ronaldo, Andrés Iniesta and Lionel Messi were the final 3 candidates hoping to take the glamorous award home, but the honor was given to the Argentinian star. Messi won his 4th consecutive FIFA Balon d'Or with 41.60% of the votes, while Ronaldo got second place with 23.68% and Iniesta third, with 10.91%.


The suspense is over and the outcome of the FIFA Balon d'Or 2012 ceremony has to be considered a true disappointment for those who believed that the voting panel could still show some objective criteria when casting their votes. Lionel Messi collected his 4th FIFA Balon d'Or in a row, in a year where all the Argentinian has won was a single Copa del Rey, after a final played against Athletic Bilbao. Cristiano Ronaldo in the other hand, delivered La Liga title to Real Madrid (with impressive performances in decisive games such as the Camp Nou one), as well as the Spanish Super Cup, which was won precisely against Barça. As for individual records, it's a fact that both players broke several all-time landmarks, with Messi reaching 91 goals in the 2012 calendar year and Ronaldo scoring to every single team in La Liga, something that was never done in the past. However and unlike what it happened in previous editions of the FIFA Balon d'Or, this year it seems like many people preferred to ignore the collective titles each player earned and basicaly casted their votes by judging players for their individual stats. This naturally ended up benefiting Lionel Messi, since his goalscoring record received a lot more public recognition than any others we've seen in the past, something that curiously (or not) didn't happen in recent years, when Ronaldo and Messi had their roles inverted...
The FIFA Balon d'Or 2012 - Cristiano Ronaldo profile: Cristiano Ronaldo and Andrés Iniesta were clearly rated as the two underdogs into this FIFA Balon d'Or 2012 award race. As soon as Lionel Messi closed the gap to break Gerd Muller's goalscoring record in a single year, he quickly became the favorite to win this trophy, regardless of what he had accomplished with his team. No one is trying to undervalue Messi's 91 goal tally in 2012, but given the fact that those goals basically didn't led his team to win any trophies other than a Copa del Rey, why do many people still ranked his 2012 year as better than the one Ronaldo had? Does anyone really believe that Messi's 91 goals didn't led to any significant title simply because the rest of his teammates weren't up to the task of playing close to his level? That doesn't seem to make much logic, especially since there seems to be a consensus about this Barcelona team being the best ever in the club history.
If Messi scoring more goals than the others ended up being enough to prevail over all the other factors that could have played a role in the voters decisions, why didn't this happen last year for example (2011), when it was Ronaldo breaking several all-time individual goalscoring records, and Messi taking the important team trophies? Is the FIFA Balon d'Or more of a popularity contest more than anything else? How much did the two players personalities weigh, when the time came for the coaches, captains and media journalists to pick either Cristiano Ronaldo or Messi? What more has Ronaldo to do in order to receive the recognition he clearly deserves from the football comunity? Would Ronaldo win the next FIFA Balon d'Or if he ends up scoring more than 91 goals in 2013 and Messi takes home the Spanish League and other team trophies? I guess we all know the answer to these questions...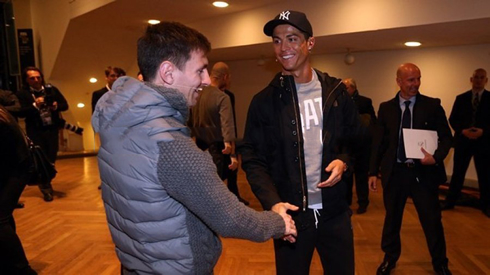 As for the other prizes given out this Monday night, Abby Wambach won the FIFA's Women Player of the Year 2012 award, while Vicente del Bosque won the FIFA World Coach of the Year for men's football trophy and Pia Sundhage collected the same one but for the Women's football. The FIFA Puskas award honored the best goal scored in 2012 and it was delivered to Fenerbahçe's player, Miroslav Stoch. The FIFA Presidential award 2012 was given to Franz Beckenbauer and the Fair Play award was handed to the Uzbekistan Football Association. Last but not least was the FIFA/FIFPRO World XI, revealing the best starting line-up of the year. Cristiano Ronaldo starred in the attack alongside with Radamel Falcao and Lionel Messi, while the midfield was formed by Xabi Alonso, Xavi and Andés Iniesta, and the defence by Marcelo, Sergio Ramos, Piqué and Daniel Alves. The goalkeeper was Real Madrid's captain, Iker Casillas.
The FIFA Balon d'Or 2012 ceremony - Full list of awards:
FIFA Balon d'Or 2012 - Awards

Award

Name

Club name

FIFA Balon d'Or - Men

Lionel Messi

FC Barcelona

FIFA Balon d'Or - Women

Abby Wambach

United States of America

FIFA World Coach - Men

Vicente del Bosque

Spain

FIFA World Coach - Women

Pia Sundhage

United States of America

FIFA Puskas

Miroslav Stoch

Fenerbahçe

FIFA Presidential Award

Franz Beckenbauer

-

Fair Play Award

Uzbekistan FA

-

FIFA/FIFPRO World XI

Casillas, Marcelo, Ramos, Piqué, D. Alves, X.Alonso, Xavi, Iniesta, Ronaldo, Messi and Falcao

Real Madrid, Barcelona and Atletico Madrid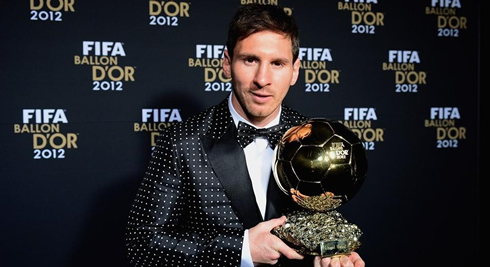 Before the ceremony was held, Ronaldo, Iniesta and Lionel Messi attended a short press-conference where they were asked a few and quick questions about this special evening. There was a curious one being fired into the the Portuguese and Argentinian player, concerning the reasons why neither of them included the other in their 3 choices for the FIFA Balon d'Or award. Messi justified his decision with the fact that he cherishes more his teammates, but that he still rates Ronaldo as one of the best footballers in the game.
The Argentinian picked Xavi, Iniesta and Sergio Aguero. Lionel Messi: "I would be stupid if I didn't rank Cristiano Ronaldo as one of the best players in the World. However, Xavi, Andrés Iniesta and Aguero are my friends and I preferred to vote on them...", pointed out the Barcelona forward.
As for Ronaldo, he explained that he ended up not choosing any player whatsoever, since that duty was carried by Bruno Alves instead. The reason for that to happen had to do with the fact that in the day where was he was supposed to cast his vote, he was still severely injured from an open cut that came from an elbow on his left eyebrow, in an incident that happened in La Liga's game against Levante, on November 11, 2012.
Cristiano Ronaldo: "I didn't have the opportunity to vote. I suffered a cut on my eyebrow during a game for Real Madrid and when I arrived to the Portuguese National Team camp a couple days after, I was sent home by the doctors. Therefore, I didn't even cast my vote." [Bruno Alves took his place, since he is the Portuguese National Team 2nd captain].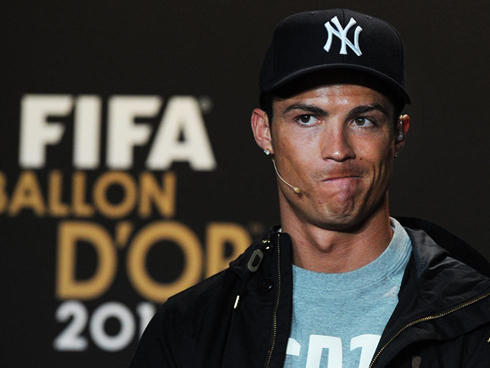 For those who are still questioning yourselves about who exactly voted for the FIFA Balon d'Or and how did the ranking system worked afterall, we'll publish below the official FIFA voting list/chart, with all the information about every single vote. It's curious to see how some of the people voted on Sergio Busquets to win the FIFA Balon d'Or, or even how some had the audacity to rule out both Messi and Ronaldo from their top 3 choices...
Hopefully Ronaldo won't be affected with the outcome of this FIFA Balon d'Or ceremony, even though we all know how much this award meant to him. There's an important game coming up right this Wednesday against Celta de Vigo and the UEFA Champions League big clash between Real Madrid vs Manchester United live is right around the corner as well! The show must go on...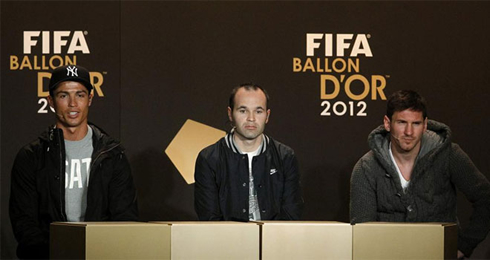 Cristiano Ronaldo next game for Real Madrid will be against Celta de Vigo, for the Copa del Rey, on January 9, 2013. You can watch Juventus live stream, Real Madrid vs Celta de Vigo, Barça vs Cordoba, Manchester United vs Liverpool live and Arsenal vs Manchester city, all matches provided from our football streams section.
Real Madrid next game:
Real Madrid vs Celta de Vigo kick-off time (09-01-2013):
Jakarta (Indonesia) | GMT+8: 03:#0
Spain (Madrid) | GMT+2: 21:30
Portugal and England (Lisbon/London) | GMT+1: 20:30
Rio de Janeiro (Brazil) | GMT-1: 18:30
New York (United States) | GMT-4: 15:30
Los Angeles (United States) | GMT-7: 12:30
Beijing (China) | GMT-7: 12:30
Sources: ronaldo7.net / fifa.com / telegraph.com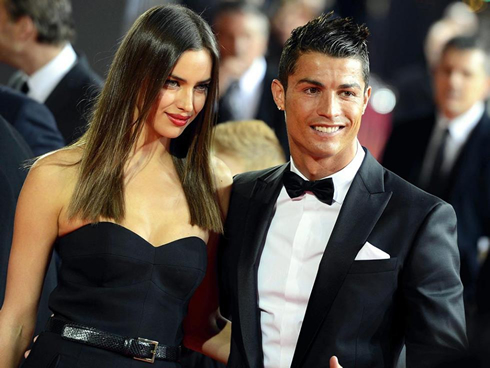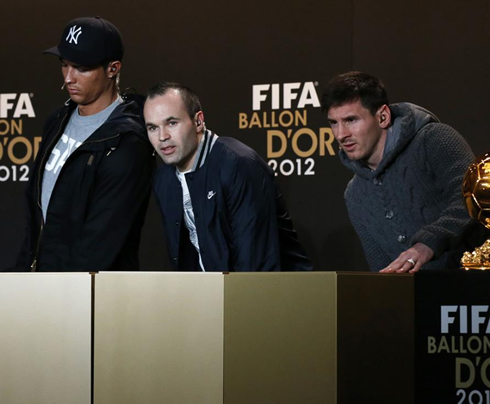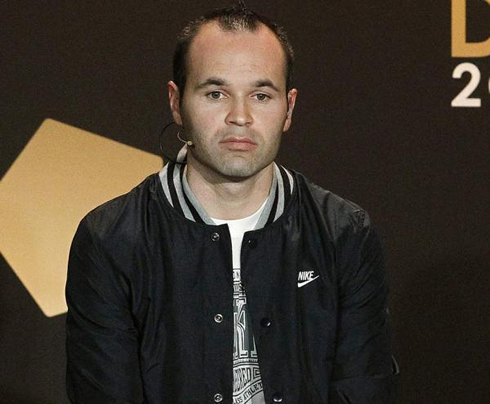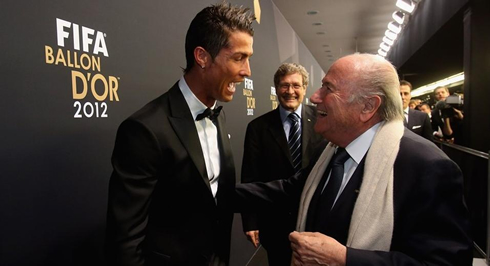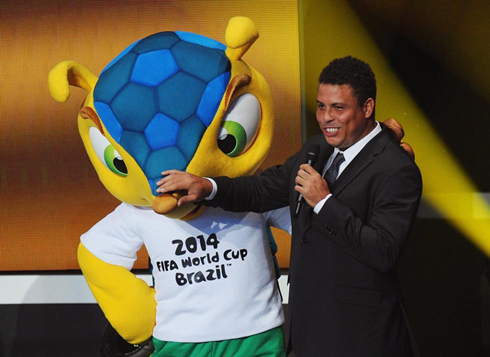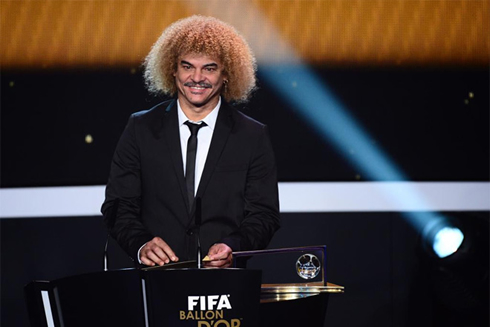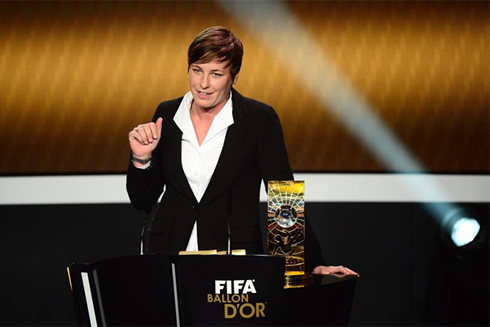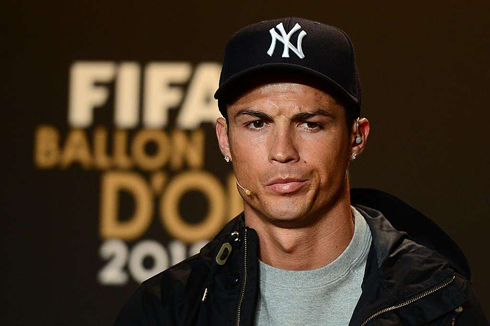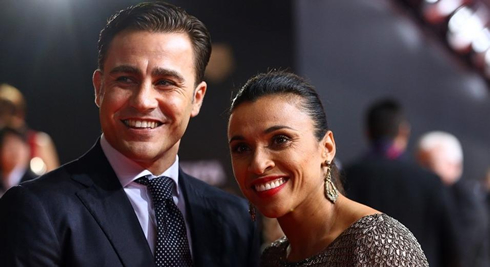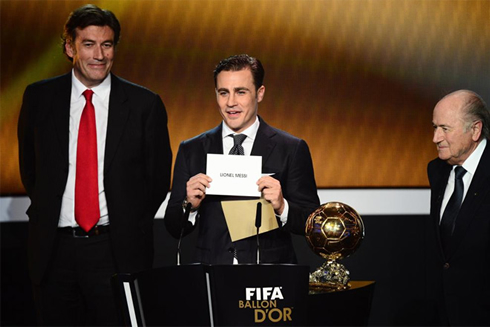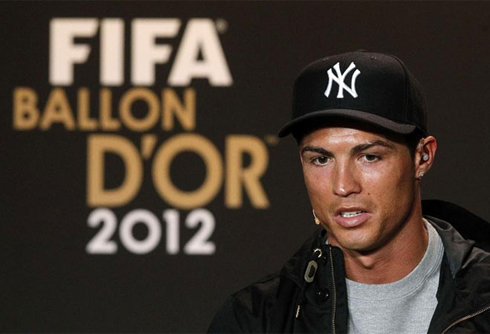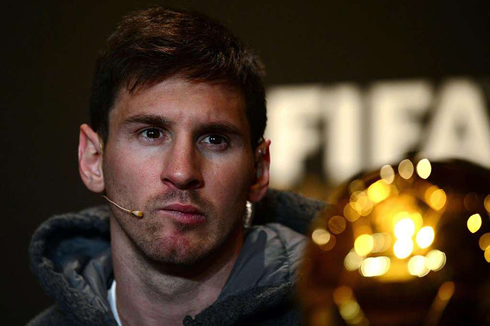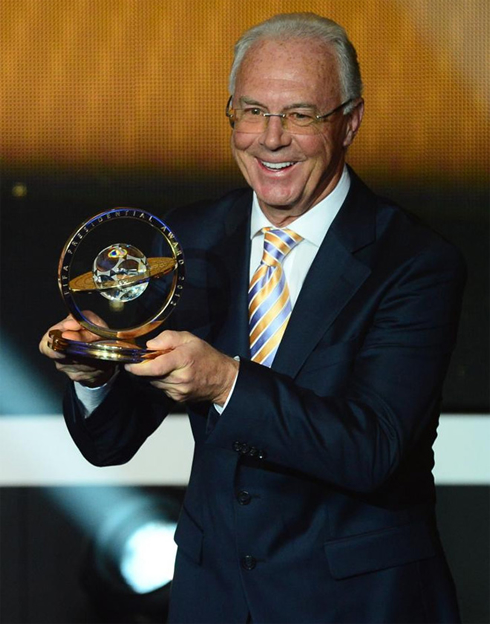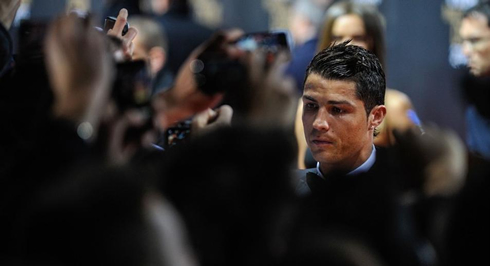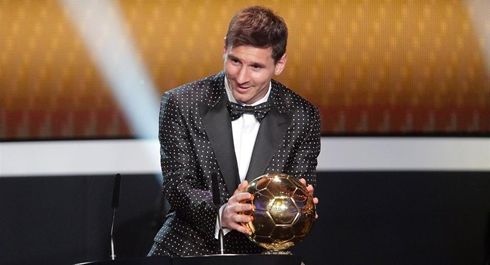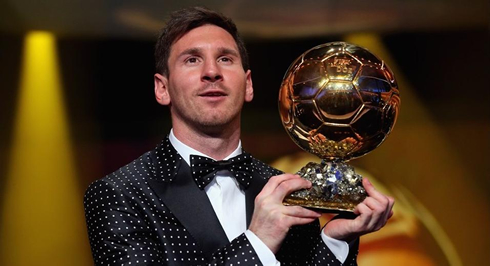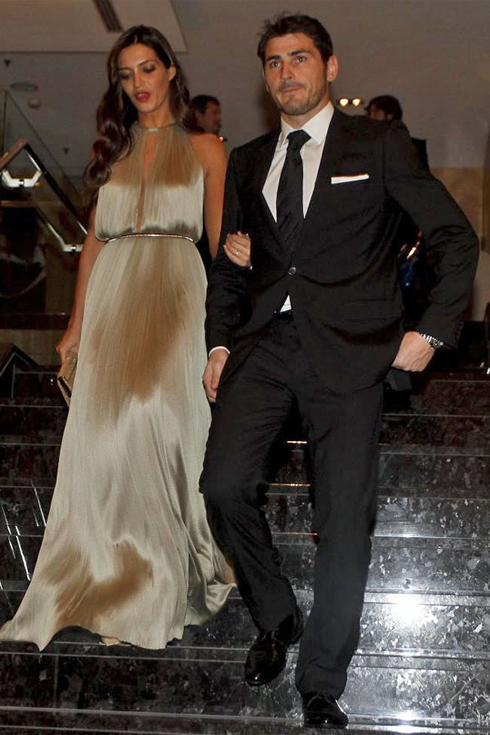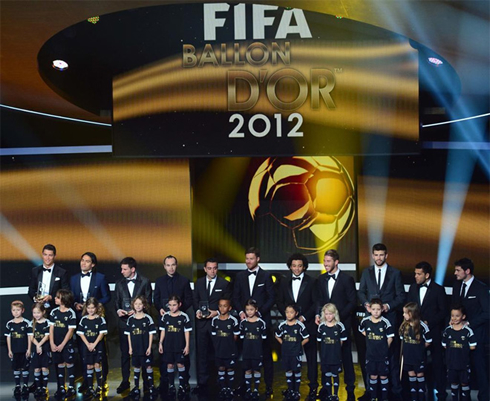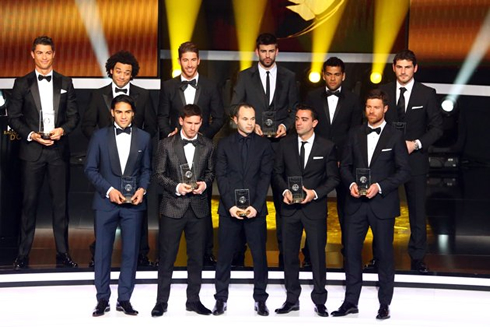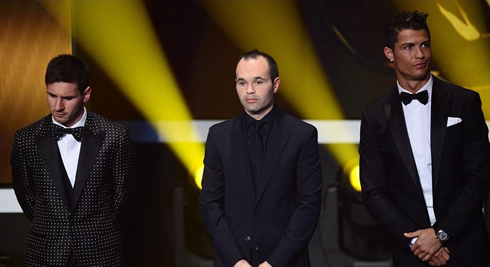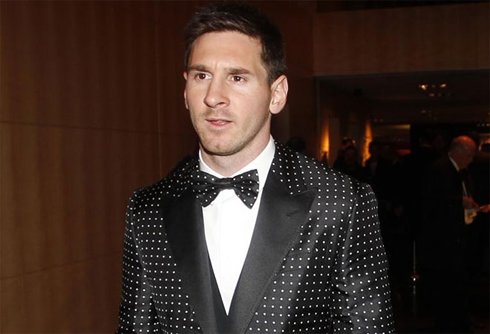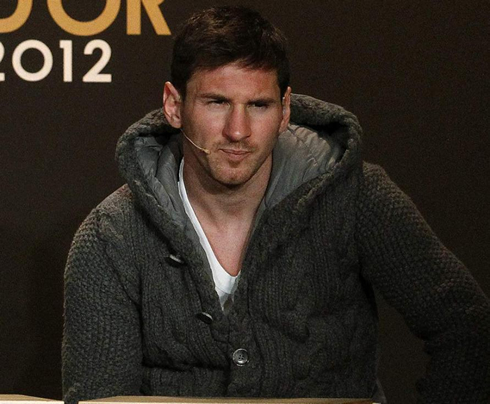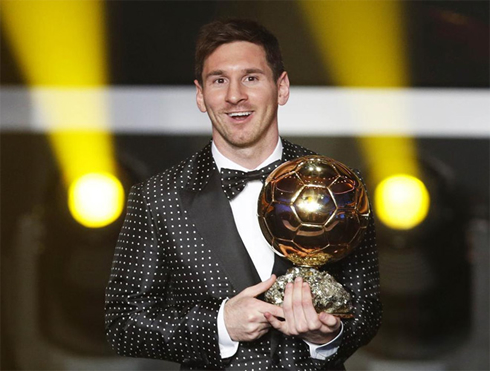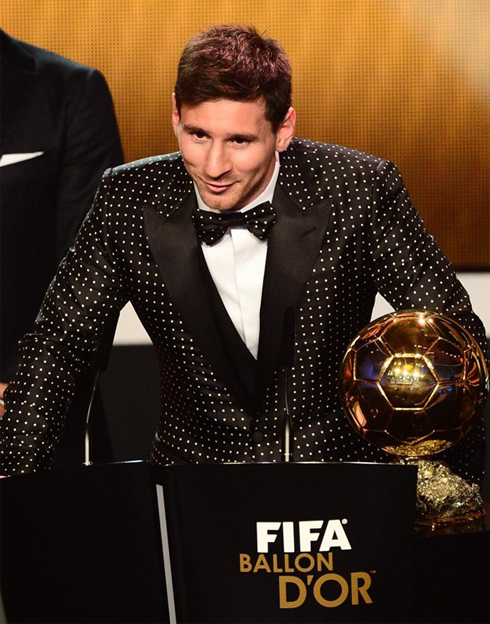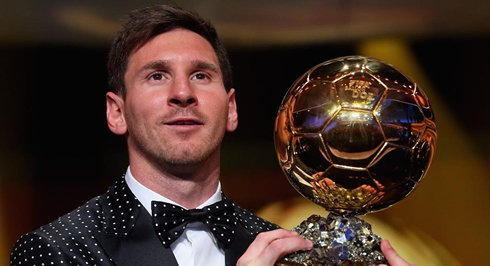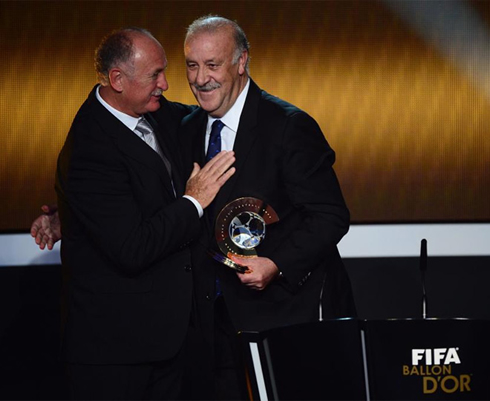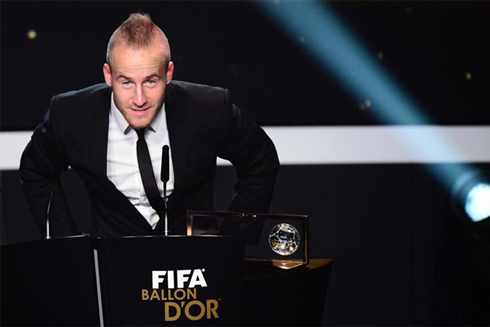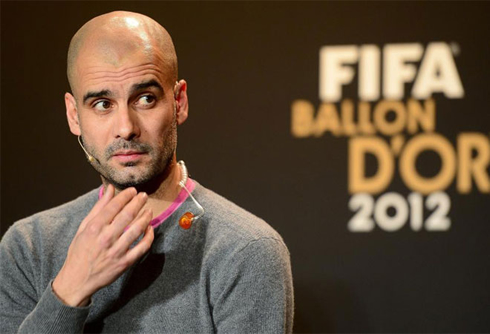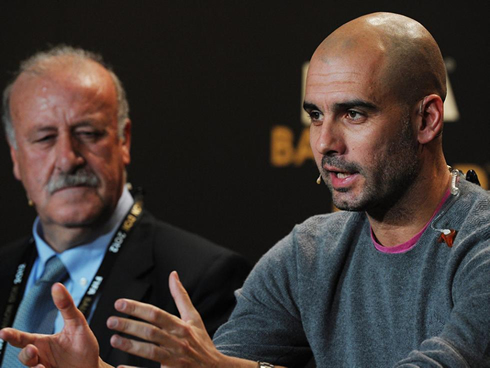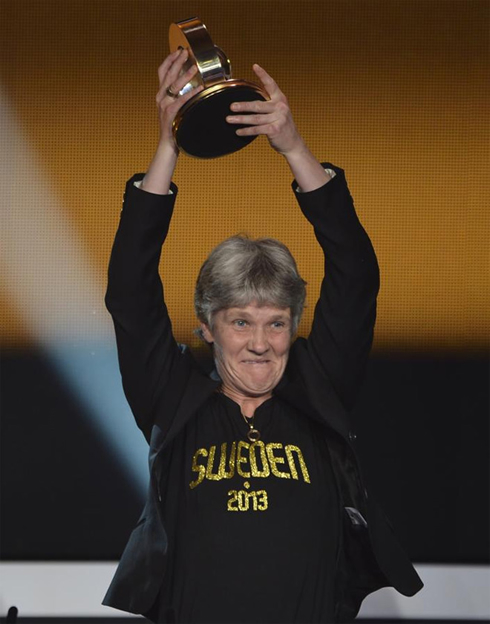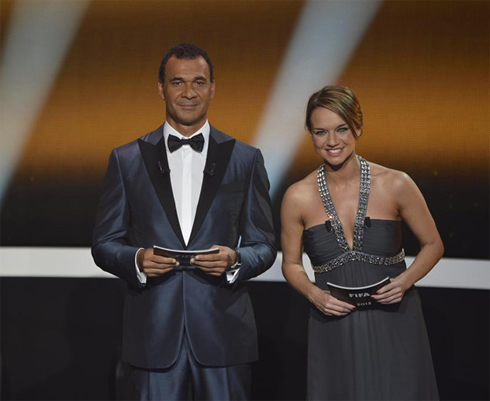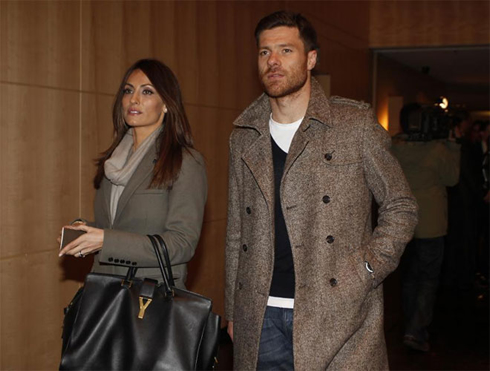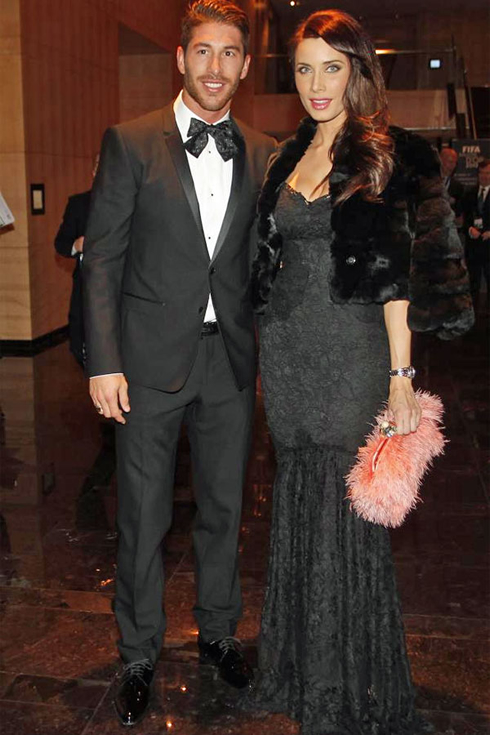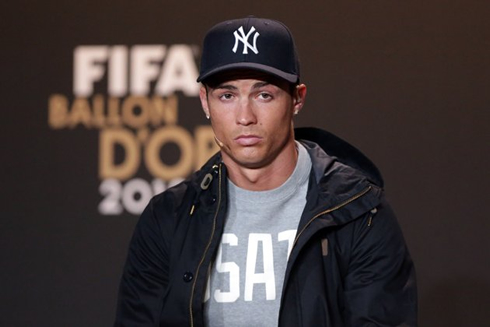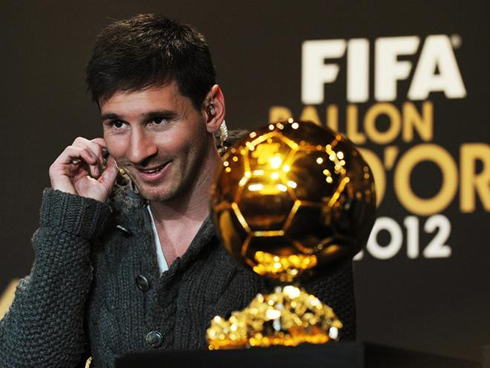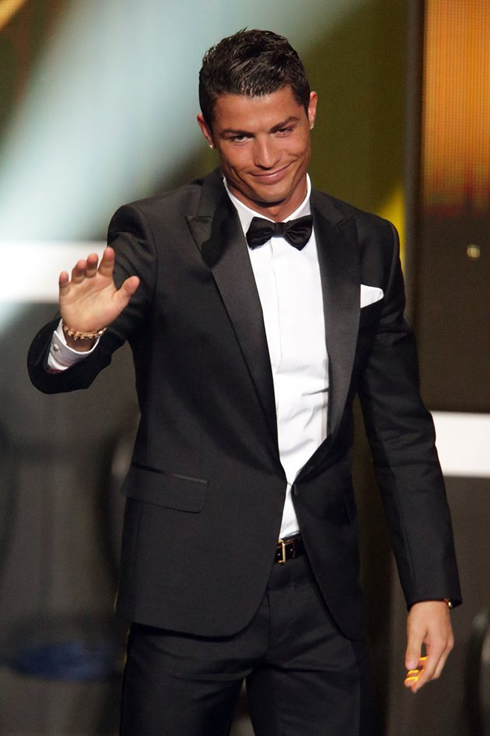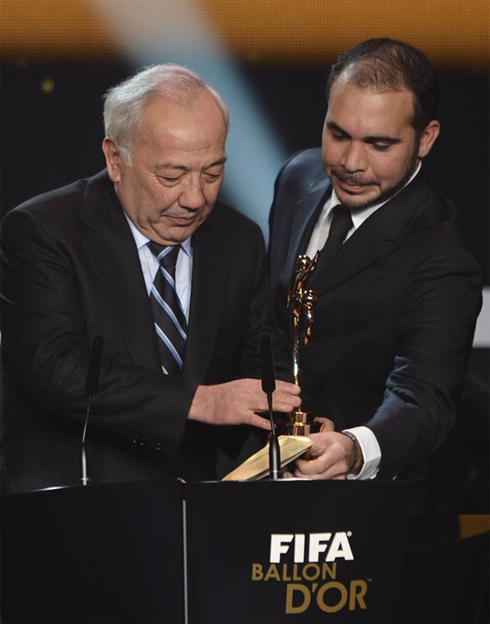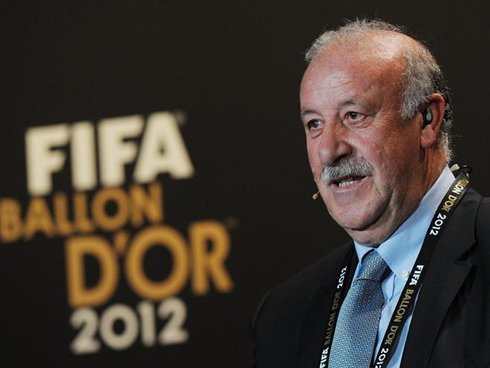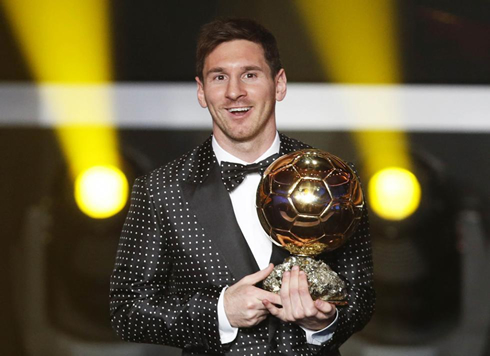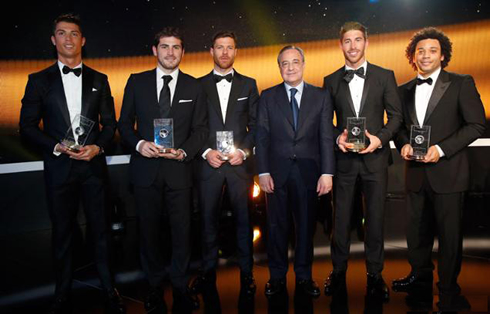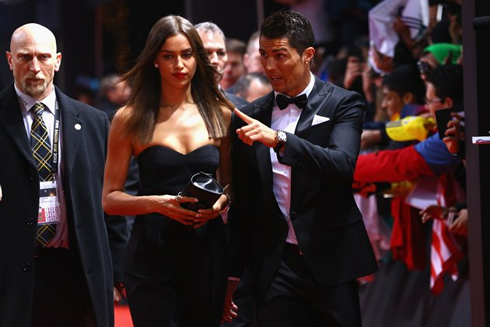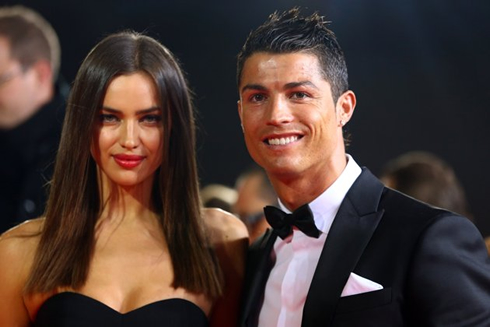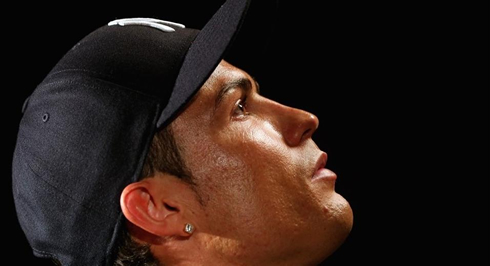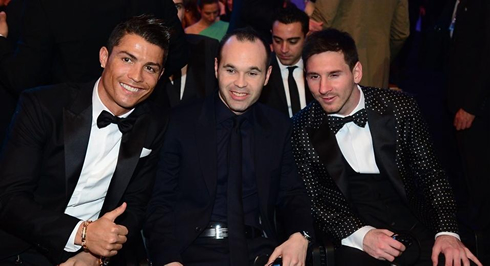 comments powered by