03.01.2013 » Cristiano Ronaldo is "all smiles" on his first appearance in 2013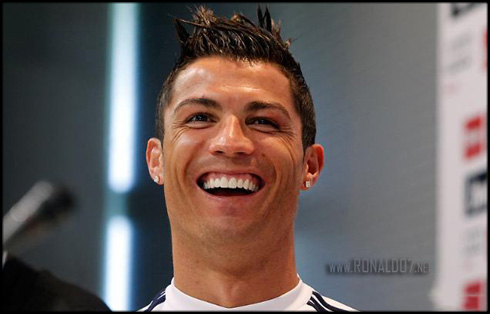 Cristiano Ronaldo has been picked to be the first Real Madrid player to attend a press conference in 2013 and the Portuguese star surprised everyone with his good mood. Questions quickly dropped one after another, as journalists wanted to know his opinion on several topics, such as the Casillas incident, Real Madrid's bad form, the FIFA Balon d'Or award or his contract renewal negotiations.


It's not every day that Cristiano Ronaldo shows up in the Santiago Bernabéu press conference room, making himself available to answer all kind of questions from a fierce crew of journalists. That's what happened this past Wednesday though, with the Portuguese superstar making his first public apperance of the year and replying to several hot topics that keep troubling the Madridismo in general. Unlike we've seen in other occasions over the past months, Ronaldo has shown a particularly good mood, sending smiles across the room every now and then. As for the new contract negotiations with Real Madrid, CR7 preferred not to go deeper on the subject, but left a few suggestions that we might end up being surprised in a near future...
Cristiano Ronaldo - Press conference on January 2, 2013:
The first question being raised had to do with Casillas being dropped to the bench in Real Madrid's last league game and how surprising that decision was, for Ronaldo himself...
Cristiano Ronaldo: "In football nothing suprises me... I see that Iker Casillas keeps training very well, just like Adán and Jesús, the 3 goalkeepers in our squad. They are all doing a great work with our goalkeeper coach, Silvino. When we see Iker Casillas going to the bench we simply have to look at it as a technical decision, which we all have to respect. Our coach José Mourinho is the one in charge over here and I'm sure that the decisions he takes are for the best of the group. So again, our coach is who's calling the shots and we just have to respect them", replied the Portuguese international, defending José Mourinho for his controversial decision of benching Casillas in last December, in a game against Malaga.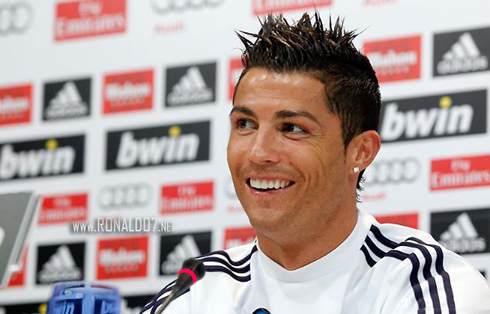 Recently, there was an old controversy being brought up, about the way Portuguese people are treated in Spain and which in some cases, could even be related to some sort of xenophobia. Pepe was one of the latest personalities talking about that issue, but Ronaldo clarified that the Portuguese defender wasn't trying to generalize the matter, but rather reffering to the hostile welcoming that they get when Real Madrid is on the road. Ronaldo: "Pepe was simply pointing out that everytime we play outside the Santiago Bernabéu, the atmosphere just gets too heavy and aggressive...", stated the Portuguese captain, in an attempt to ease things on this topic.
As for the FIFA Balon d'Or, which will be awarded next January 7 (Monday), the Real Madrid forward reassured that he'll know how to deal with the decision, no matter what direction it ends up going. Cristiano Ronaldo: "I'm being totally honest on this when I say that I would love to win the FIFA Balon d'Or, but if I don't win it, it won't be the end of the World. It won't change my personality in any way, neither it will affect my will and ambition to keep winning in this sport", remarked the former 2008 FIFA Balon d'Or winner.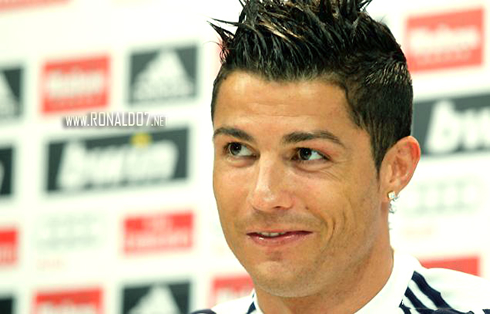 The following question triggered an enigmatic answer. A journalist from "Radio Marca" started by pointing out that Ronaldo has been avoiding to talk much about his long-term future in Madrid as well as his contract renewal, and then asked if he felt wanted/desired at the club or even protected in some specific circumstances.
Ronaldo: "Wanted? I feel good in Madrid and I'm always doing my best for this club. In terms of my contract renewal negotiations, I've already said in the past that it isn't the most important thing right now. There are surely more important matters these days, such as Real Madrid finding again the path to victories, and also improving our performances in the Spanish League, Champions and in the Copa del Rey. As for me feeling protected by the club, I can say I feel good and happy with my teammates, and that's basically what I want to feel. I'm good as long as I sense people are supporting me and that's the most important to me...", remarked the 27-years old forward, leaving the impression that not everything is quite right for him at Madrid, as he keeps dodging any commitment with the club for the long-run.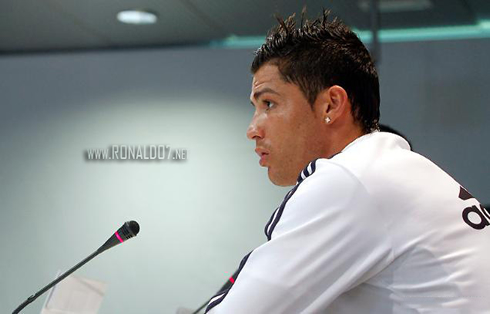 It's no news to anyone that Real Madrid has been going through some harsh times lately. Several points dropped in La Liga and disappointing performances have raised many critics, which will probably only go away when the team manages to get on track with a new and long winning streak.
Cristiano Ronaldo: "There are probably many factors that can explain our form lately. When you have bad results, what happens is that it turns into some sort of a snowball and everything gets more complicated than it should. That's pretty much it in my opinion and it all started with us dropping some points in games where we shouldn't have slipped. Then the pressure just starts piling up and it's normal to see this happening in football. We just have to be prepared to give a better response. We're all aware that we're not in a very good moment, but we prefer not to hide it and just fight to turn things around. I'm confident this year will be great and we've been training very hard, so good things will come from this for sure..."
The last question being fired before the end of the press conference brought the topic back to Ronaldo's contract renewal with Real Madrid. This time, the journalist attempted to know if the Portuguese star would still be open to sign a life-time contract with the club [something that CR7 said he would do, back in 2011]. Once again, Ronaldo didn't open much of his game on this regard, which might be a good suggestion that either the contract renewal negotiations are still in course and he doesn't want to disclose anything until everything is settled, or in the other hand, he has already made up his mind about leaving the club at the end of this season, probably to Manchester United. It will definitely be interesting to see how Ronaldo will react on March 5 at Old Trafford, in the Manchester United vs Real Madrid clash for the UEFA Champions League last-16 2nd leg.
Cristiano Ronaldo: "No... that's not very important right now. I could give you a more objective answer but the press conference has been going so well so far, that I wouldn't want to ruin it now [laughs]. Therefore, the most important thing is to kickoff the new year winning and playing well, and everyone can be sure that I'll always give my best for this club", pointed out CR7.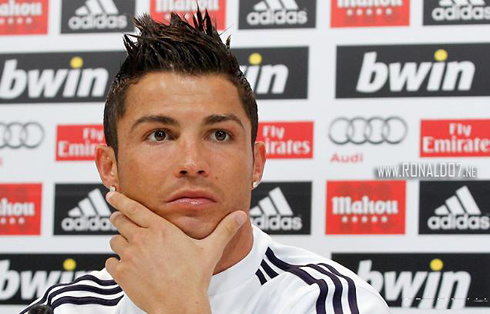 Cristiano Ronaldo next game for Real Madrid will be against Real Sociedad, for the Spanish League 'La Liga', on January 6, 2013. You can watch Juventus live stream, Real Madrid vs Real Sociedad live, Barça vs Espanyol live, West Ham vs Manchester United and Southampton vs Chelsea, all matches provided from our soccer live section.
Real Madrid next game:
Real Madrid vs Real Sociedad kick-off time (06-01-2013):
Jakarta (Indonesia) | GMT+8: 00:00
Spain (Madrid) | GMT+2: 18:00
Portugal and England (Lisbon/London) | GMT+1: 17:00
Rio de Janeiro (Brazil) | GMT-1: 15:00
New York (United States) | GMT-4: 12:00
Los Angeles (United States) | GMT-7: 09:00
Beijing (China) | GMT-7: 09:00
Sources: ronaldo7.net / marca.com / espn.com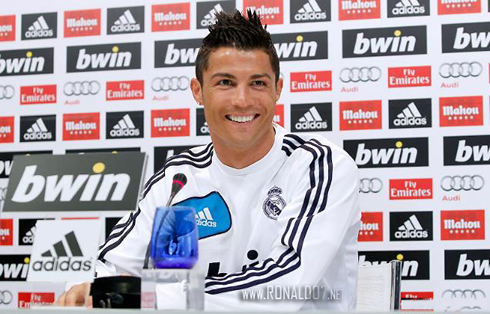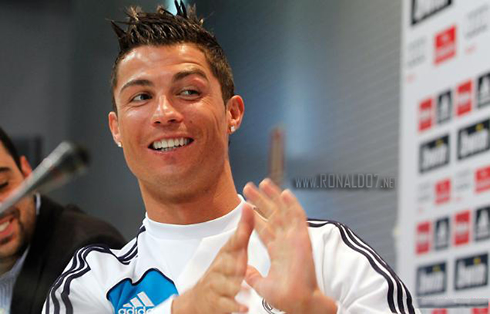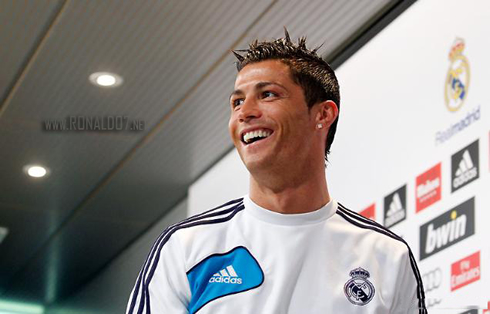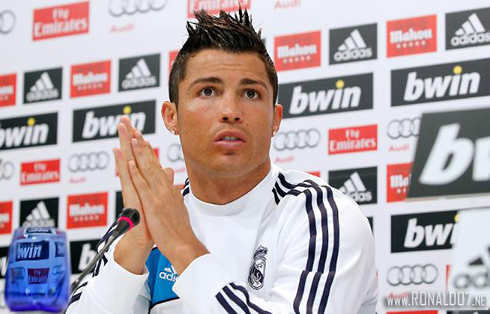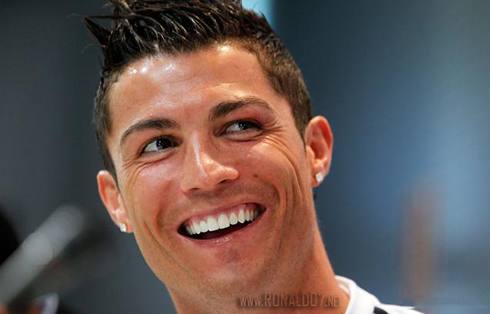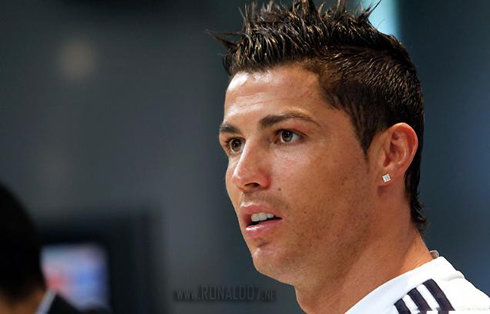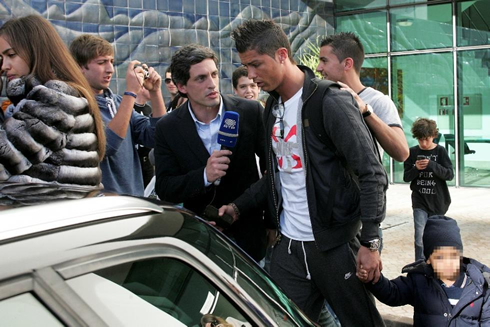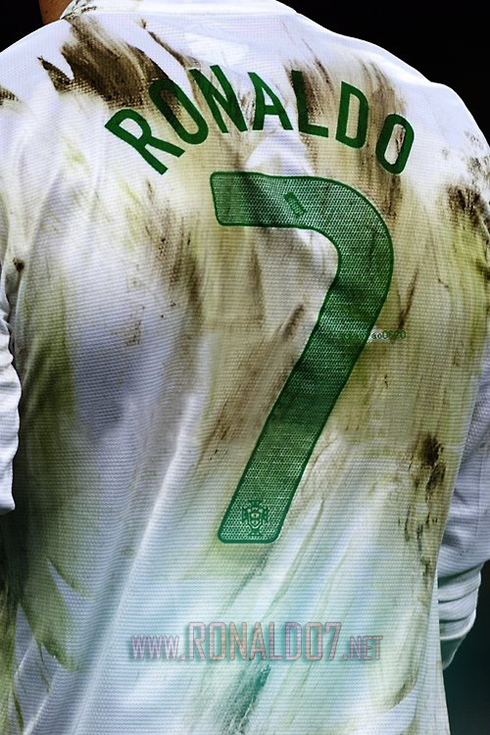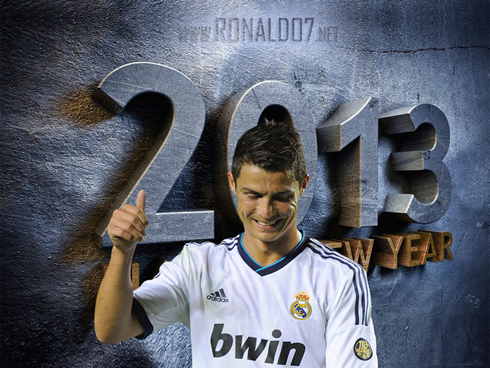 comments powered by