17.09.2011 » Cristiano Ronaldo: "No doubts that we're stronger with José Mourinho"
Cristiano Ronaldo granted a short interview to a Portuguese television network, TVI, and talked about a few topics regarding his personal life, the Portuguese National Team and his coach, José Mourinho. Ronaldo has no doubts that Real Madrid is a lot stronger with Mourinho at the wheel.

Cristiano Ronaldo talked with TVI, a Portuguese television network station and not only approached matters related to his personal life, as he also talked about how important José Mourinho is for Real Madrid and his feelings towards the Portuguese National Team. Ronaldo picked up an injury in last Wednesday game against Dinamo Zagreb and is in danger of missing this Sunday's clash, against Levante, for La Liga.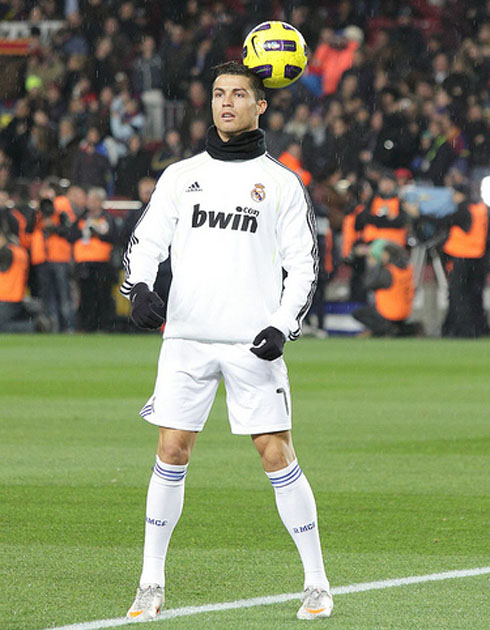 Cristiano Ronaldo is one of the best players in the World. However, outside the pitch it appears that are things that makes CR7 hesitate in going forward with something. Cláudia Lopes, TVI journalist, attempted to know what that is, but she didn't succeed in getting many details. Ronaldo: "I can say that in football there aren't many things that make me hesitate about anything. However, outside the pitch, sometimes we have to be careful about decisions we take and we necessarily hesitate. You may ask about what exactly, but I'm afraid it wouldn't sound good in front of the cameras, so I'll tell you later, off the records (laughs)."
Ronaldo then showed how grateful he is to the sport and reckonized what helped him getting where he is today. Cristiano Ronaldo: "I'm the person I am today because of this sport. I owe everything to football, to my dedication in always working hard and to those who granted me the chances and opportunities. However, football also took me a few things, mostly my right for privacy. When I go to a place, people always reckonize me and that prevents me from doing normal things, which I really miss. People always like to comment and gossip around me. I don't care about it, but I always get that bitter taste of always wanting to do something else, but not being able because I'm being observed due to being so popular."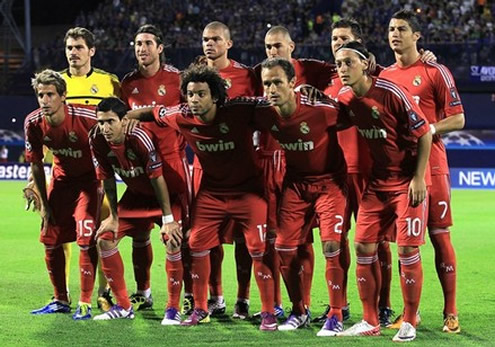 After revealing some details about his personal life, Cristiano Ronaldo approached the Portuguese National Team topic: "I have the feeling that Portugal is on the right tracks and I didn't feel that for quite a while. The team is great and we have everything in our side to win a big title. However, we need to be patient and respect other teams that have the same objectives as us. Portugal has history, players, and coaches, so it's a shame we didn't win anything yet. We already made enough to deserve a title like the European Championship, but we couldn't achieve it yet. I'm confident that in a near future we'll have good news on that matter."
The interview then changed topic to Real Madrid and José Mourinho. Cristiano Ronaldo: "I have no doubts that we are stronger than before, because we have José Mourinho with us. Everything that he represents, his history and all the achievements he has made so far, speak by himself. Wherever he has been, he won. I'm very happy to be working with him, he's one of the best in the World and what I wish the most is to win big things with Mourinho." The female journalist then asked Cristiano Ronaldo what word he would pick to describe José Mourinho. Ronaldo: "Professionalism. That's definately the most proper word to describe who he is and also myself. I'm sure he's one of the most professional coaches there are in football. Only those who work and have worked with him know what I mean."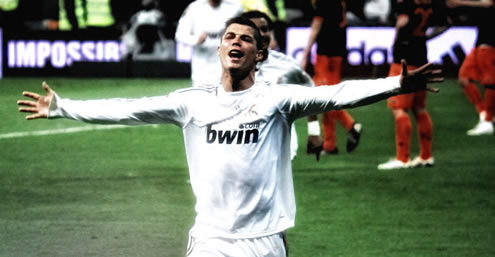 Before ending the interview, an interesting question came up. How would Cristiano Ronaldo react if Barcelona made an offer to buy him? The Portuguese player answered: "I'll tell you honestly. There are no offers that can change the way I think. I'm a man of word and I keep up with my promises, even though I have my dreams. I'll never shut down the doors for a possible tranfer to any club in the World. However, if I ever have to move from Real Madrid, going to Barcelona would be a very far option to even consider. There are plenty of other options and doors who would be a lot more closer than transfering to Barcelona. I would like to outline once again, that I'm very happy in Madrid. Like I said in previous interviews, if I could sign a life-time contract extension with Real Madrid, I would do it right away." For those who speak or understand the Portuguese language, you can watch the full Cristiano Ronaldo interview video below: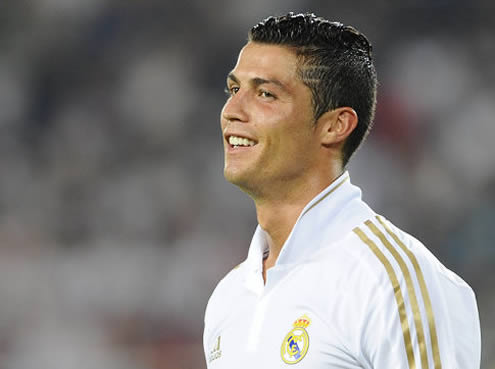 Don't forget that you can watch later today (Saturday), Barcelona vs Osasuna in one of our new live streams page. Tomorrow you'll also be able to watch Manchester United vs Chelsea online streaming, in our new Manchester United live streams dedicated page.
Real Madrid next match will be against Levante in La Liga, in the 18th of September. You can watch Levante vs Real Madrid free stream, inside our Live Games Streams section. After Cristiano Ronaldo got injured on his ankle agaisnt Dinamo Zagreb, his presence in Sunday's match is still a doubt, so no one still knows if Ronaldo will play against Levante. The countdown clock timer, displaying the time left for the next Ronaldo game, is shown on the top right corner of all pages. You may also check one of new pages about Cristiano Ronaldo fashion life and style outside the pitches.
Levante vs Real Madrid kickoff information:
18th of September, 2011:
19:00 (GMT+1) - London (U.K.), Lisbon (Portugal)
20:00 (GMT+2) - Madrid (Spain)
02:00 (GMT+8) - Beijing (China), (Monday)
10:00 (GMT-8) - Los Angeles (USA)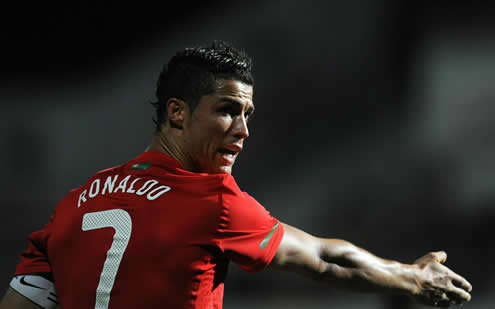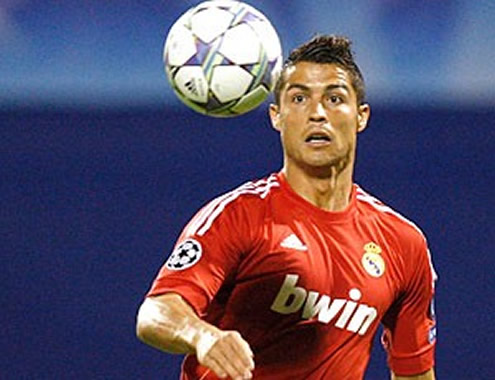 Sources: ronaldo7.net/maisfutebol.iol.pt

comments powered by