Cristiano Ronaldo jerseys shop

Here you can buy Cristiano Ronaldo jerseys, by clicking on the shirts images which will lead you to our partners online store. The new Portuguese National Team jersey for the EURO 2012, as well as the new Real Madrid jersey for the 2011-2012 season are available below.
Real Madrid away shirts in black and red design are also available to be purchased simply by clicking on the images we display below. Both jerseys have a new touch this year, with golden stripes.


Cristiano Ronaldo Home Jersey (2013-14)
Real Madrid main/white shirt for the 2013-2014 season
Price: £72.94
Player: Cristiano Ronaldo
Description: Cristiano Ronaldo and Real Madrid home white jersey kit 2013/2014
Shirt Number: 7
Sizes: All sizes
How to Buy: Click the picture below and follow instructions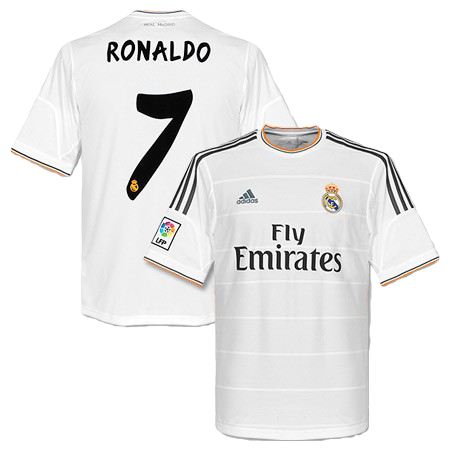 Cristiano Ronaldo Away Jersey (2013-14)
Real Madrid away/blue shirt for the 2013-2014 season
Price: £72.94
Player: Cristiano Ronaldo
Description: Cristiano Ronaldo and Real Madrid away blue jersey kit 2013/2014
Shirt Number: 7
Sizes: All sizes
How to Buy: Click the picture below and follow instructions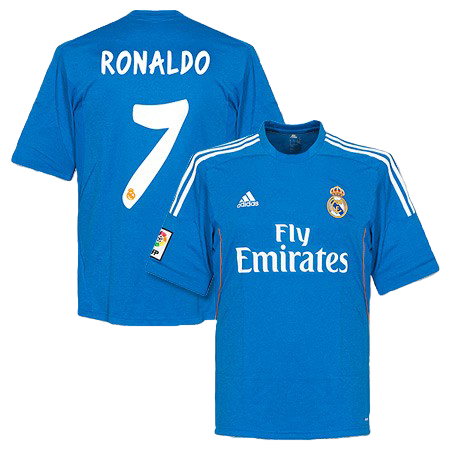 Cristiano Ronaldo Home Jersey (2012-13)
Real Madrid main/white shirt for the 2012-2013 season
Price: £60.99 [Discount/Cheap Price]
Player: Cristiano Ronaldo
Description: Cristiano Ronaldo and Real Madrid home white jersey kit 2012/2013
Shirt Number: 7
Sizes: All sizes
How to Buy: Click the picture below and follow instructions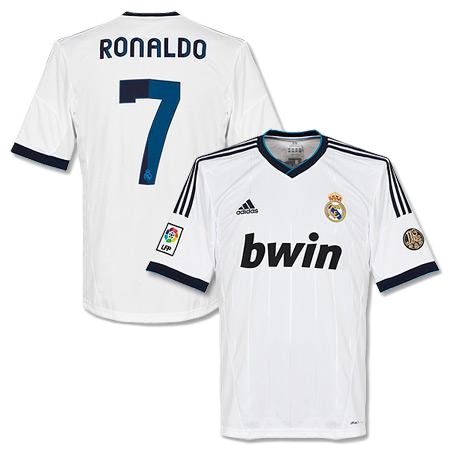 Cristiano Ronaldo Away Jersey (2012-13)
Real Madrid away/blue/bordeaux shirt for the 2012-2013 season
Price: £72.94
Player: Cristiano Ronaldo
Description: Cristiano Ronaldo and Real Madrid away jersey kit 2012/2013
Shirt Number: 7
Sizes: All sizes
How to Buy: Click the picture below and follow instructions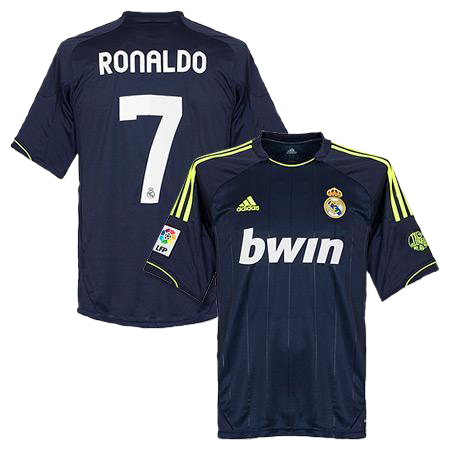 Cristiano Ronaldo - Portugal Jersey (2012-13)
Portuguese National Team away shirt, that starts being used in the EURO 2012
Price: £74.94
Player: Cristiano Ronaldo
Description: Cristiano Ronaldo and Portugal white jersey kit for the EURO 2012
Shirt Number: 7
Sizes: All sizes
How to Buy/Purchase: Click the picture below and follow instructions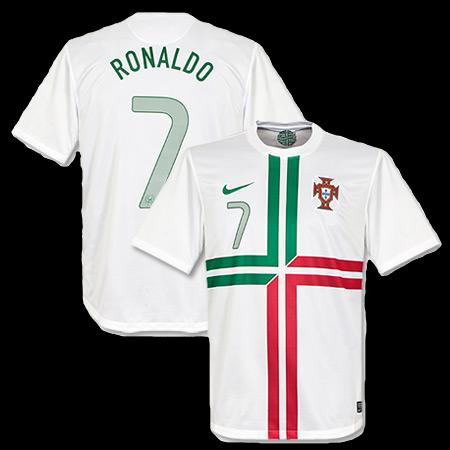 Cristiano Ronaldo Jersey (2011-12)
Real Madrid main/white shirt for the 2011-2012 season
Price: £67.94
Player: Cristiano Ronaldo
Description: Cristiano Ronaldo and Real Madrid white jersey kit 2011/2012
Shirt Number: 7
Sizes: All sizes
How to Buy: Click the picture below and follow instructions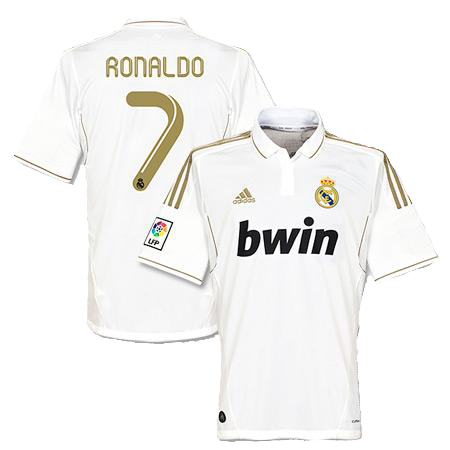 Cristiano Ronaldo Jersey (2011-12)
Real Madrid alternative/red shirt for the 2011-2012 season
Price: £64.99
Player: Cristiano Ronaldo
Description: Cristiano Ronaldo and Real Madrid red jersey kit 2011/2012
Shirt Number: 7
Sizes: All sizes
How to Buy: Click the picture below and follow instructions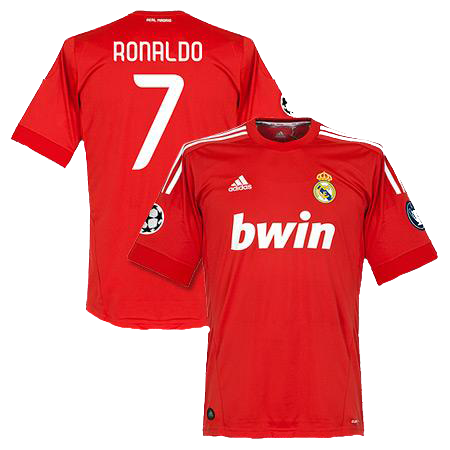 Cristiano Ronaldo Jersey (2011-12)
Real Madrid away/black shirt for the 2011-2012 season:
Price: £62.94
Player: Cristiano Ronaldo
Description: Cristiano Ronaldo and Real Madrid black jersey kit 2011/2012
Shirt Number: 7
Sizes: All sizes
How to Buy: Click the picture below and follow instructions

comments powered by