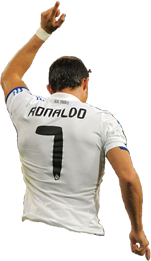 Real Madrid schedule for the 2014-2015 season: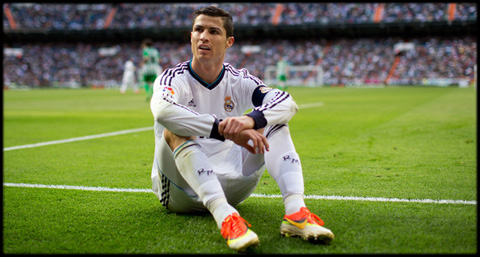 The following tables contain all the fixtures and scheduled matches for Real Madrid and Cristiano Ronaldo, for the current 2014-2015 season.
La Liga, the Copa del Rey, the Spanish Super Cup and the UEFA Champions League schedule for Real Madrid, in 2014/15:
Real Madrid pre-season schedule 2014-2015

Date

Competition

Fixture

Home Team

Away Team

Inter Milan

Real Madrid

AS Roma

Manchester United

Fiorentina
Real Madrid schedule 2014-2015

Date

Competition

Fixture

Home Team

Away Team

Real Madrid

Sevilla

Real Madrid

Atletico Madrid

Real Madrid

Ludogorets

Liverpool

Real Madrid

Basel

Real Madrid

Schalke 04

Real Madrid
* You can watch all Real Madrid live games scheduled fixtures from our Soccer Live section.
* You can also follow real-time results from all Real Madrid from Live Soccer Scores service.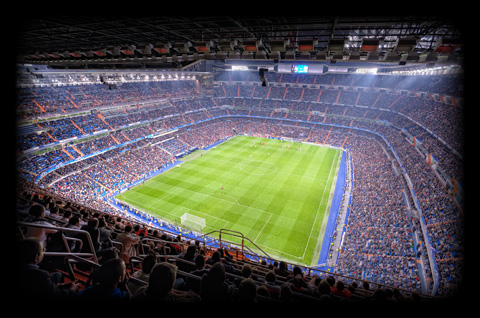 The Spanish competition "La Liga" has 38 scheduled fixtures, while the UEFA Champions League has 6 games as part of the group stages where Real Madrid will be playing. If Cristiano Ronaldo and his teammates get ranked in the top 2 places of that Group, they'll be granted access to the last-16 stage, where they'll have to take opponents in elimination rounds played in 2 matches (home and away fixtures).
For a complete table, containing all the results coming from this Real Madrid schedule table, please visit Cristiano Ronaldo stats page.

comments powered by