30.06.2011 » Nani: "Afraid of competition? I already played with Cristiano Ronaldo!"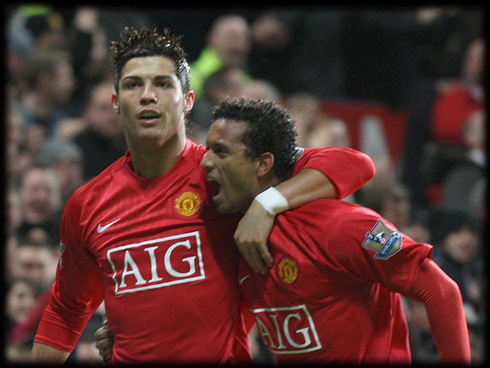 Manchester United recently bought Ashley Young from Aston Villa, but Nani assures everyone that he's not afraid of the competition coming ahead. To prove his point, Nani remembered everyone that he already had to compete with Cristiano Ronaldo and that's the hardest it can get.
Nani spoke earlier today and said he fears no competition in Manchester United. The Portuguese star reffered to Cristiano Ronaldo as the most difficult competitor he could have in the club. Despite that, it's still true that Nani will have to strugle to get a spot in the starting eleven next season. Ashley Young transfered to Manchester United and some journalists wanted to know if Nani is losing his space in the club and feels threatned by the competition. The answer couldn't be more clear.
Nani: "I don't fear anyone and I'm definately not intimidated. If you all remember, I already played with Cristiano Ronaldo in Manchester United and I never felt intimidated with his presence." The Portuguese player is now 24 years old and is on a short vacations in Portugal, and took the opportunity to present a new pair of boots from Adidas, in the "Almada Fórum". In the meanwhile, feel free to check a new Cristiano Ronaldo compilation with some of his best moments in the last couple of seasons:
There has been a lot of expectation around Nani and the fans will always be waiting for him to take Cristiano Ronaldo "shoes" in Manchester United. However, Nani is trying to make his own path in the "Red Devils" and he assures that he's not thinking about leaving for Real Madrid, Barcelona or any other top club for now. Nani: "I'm sure I'll stay at Manchester United. In my opinion, this is the best club in the World." Before ending the Adidas boots presentation, Nani still had time to reafirm that he felt very sad to start on the bench against Barcelona, in the UEFA Champions League final. However, he said that it's all good now and he's anxious for the new season.
Sources: ronaldo7.net/record.pt

comments powered by