13.07.2011 » Cristiano Ronaldo: "Fábio Coentrão deserves this chance"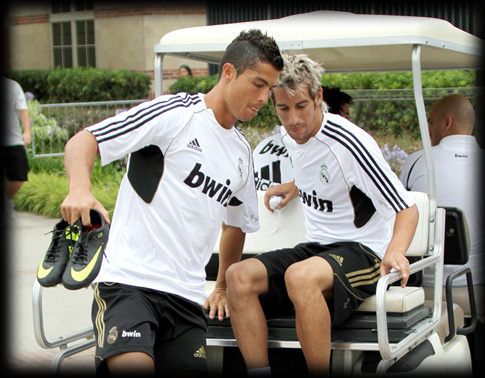 Fábio Coentrão is one of the new faces in Real Madrid for the new season. The Portuguese left-back got recently transfered from Benfica and Cristiano Ronaldo is very confident on his teammate success playing for the Merengues this year.
It's not the first time that Cristiano Ronaldo praises Fábio Coentrão and when CR7 does that, it's usually a good sign about how serious he is. The left-back from Caxinas, Portugal, joined Real Madrid this summer after being transfered for 30 million euros from S.L. Benfica and he's expected to face some tough competition in the squad, with the likes of Marcelo or Sergio Ramos able to play on his favorite field position. However, CR7 has no doubts that this was a great signing and he's well aware that of how versatile Fábio Coentrão is, which allows him to also play upfront if needed.
Cristiano Ronaldo: "He's very happy because he knows how much it means for his career to move from Benfica to Real Madrid. For what he has done so far, Fábio Coentrão already deserved to be granted this opportunity. I'm sure that he'll be able to help us a lot, because he's a great professional".
Fábio Coentrão will also have the chance to meet his former teammate in Benfica, Angel Di Maria. The two players were the main responsibles for Benfica winning the Portuguese League title 2 years ago (2009/2010) and they can surely play and combine very well. The Portuguese left-back is 23 years old and already had a short experience in Spain in the past, when playing for Real Zaragoza in 2008. However, at that time Fábio Coentrão was still playing as a winger and he had some difficulties adapting to Spanish football. In 2009, Benfica's coach Jorge Jesus adapted Fábio Coentrão as a left-back and ever since he never stopped improving, being now a regular choice for the Portuguese National Team.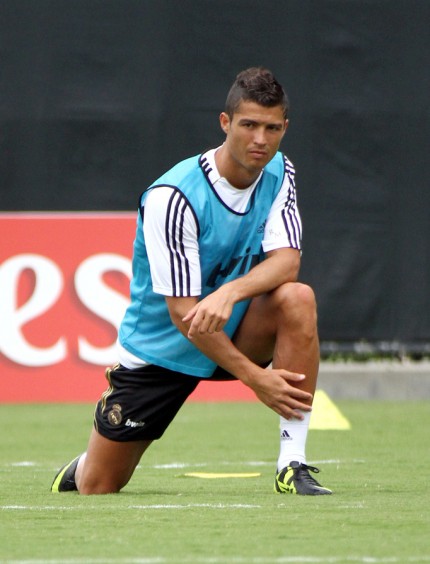 Besides praising Fábio Coentrão, Cristiano Ronaldo also previewed the upcoming friendly matches to be played in the United States. CR7 has been training hard in the University Campus of Los Angeles and he's not expecting easy games in the next days after looking at who will be Real Madrid's next opponents. Ronaldo: "We're already used to prepare the season in the United States. We have to play three friendly matches and my opinion is that we'll benefit from playing against strong sides at this point of the season. Our next opponents (L.A. Galaxy in the 17th July, Chivas Guadalajara in the 21th July and Philadelphia Union in the 24th July) are certainly tough teams to beat since they are not making a pre-season like we are. They are already in competition for a while and that's an advantage for them."
Sources: ronaldo7.net/record.pt

comments powered by