04.02.2011 » Cristiano Ronaldo is desired to star in new movie version of "Victory"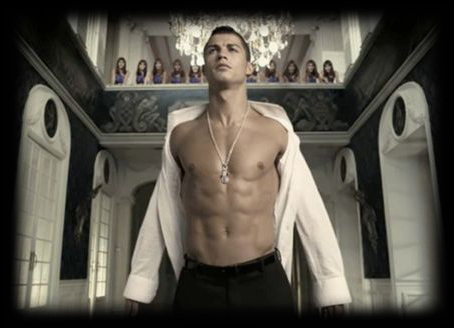 Cristiano Ronaldo is desired to star in the remake of an 80's movie called "Victory". Beckham and Rooney are also wanted by the directors to star in this project.
Cristiano Ronaldo could make his debut as an actor in a few months. The portuguese already confessed many times, that he loves shooting advertising campaigns, and starring in a movie could just represent the next step. The Real Madrid player is desired for a main role in the remake of the old movie "Victory", made in 1981, with several world-wide known people in the cast, such as Sylvester Stallone, Michael Caine, Pelé and Bobby Moore.
( Victory (1981): http://www.imdb.com/title/tt0083284/ )
According to newspaper "Daily Star", the man who is responsible for such idea is the popular Vinnie Jones, who has already started negotiations with Cristiano Ronaldo, David Beckham (L.A. Galaxy) and Wayne Rooney (Manchester United) to star in this movie project.
The biggest challenge for the movie directors will certainly be the big budget necessary to pay for so many world stars. However, the movie directors already said that they are confident on the big hit this movie will be, if they accomplish to gather Cristiano Ronaldo, David Beckham and Wayne Rooney in the movie cast for "Victory".
On a side note, Real Madrid will play this Sunday against Real Sociedad and don't forget Cristiano Ronaldo birthday is tomorrow. The portuguese will celebrate his 26th birthday in the 5th of February!
Sources: ronaldo7.net/vidas.xl.pt

comments powered by