28.01.2011 » Mancini: "Adebayor has an opportunity to learn from Ronaldo"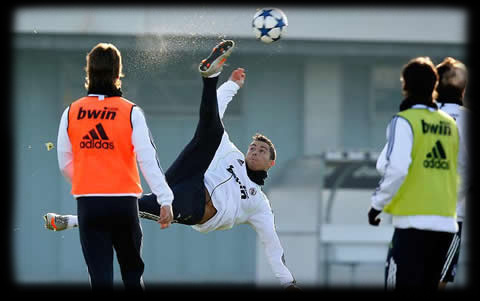 Roberto Mancini believes that Emmanuele Adebayor has a lot to learn from both Cristiano Ronaldo and Kaká. The citizens coach also said he counts with Adebayor return after the summer.
After the departure of the Emmanuele Adebayor to Real Madrid, the current coach of Manchester City said he is pleased to see his former player training alongside with so many great talents, such as Kaká and Cristiano Ronaldo.
Roberto Mancini: "He's going to Real Madrid for the next 6 months and I honestly hope he gets many chances to play, in order to show his value and score goals." In Mancini's opinion, the Spanish League has great quality and Adebayor will fit perfectly there: "I believe La Liga is an high quality league and I'm sure Adebayor will enjoy playing in Spain. As a bonus, he'll have the chance to play side by side with great players such as Kaká and Cristiano Ronaldo."
However, Mancini said he still counts with the Togolese player for next season: "I don't discard the possiblity to see him coming back to Manchester City, after the summer."
Cristiano Ronaldo already praised his new teammate, but there are still concerns from the critics, on how Adebayor will adapt into this team. Real Madrid plays this Sunday against Osasuna and it's unlikely that the Togolese player will get his name on the squad list so soon. José Mourinho will unveil the list tomorrow.
Sources: ronaldo7.net/ojogo.pt

comments powered by