19.11.2010 »» Ronaldo in risk for the game against Athletic Bilbao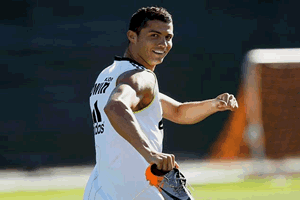 After the harsh tackle from Busquets in last wednesday match against Spain, Ronaldo started complaining about pains on his right leg. There are now doubts about his chances to be playing against Athletic Bilbao, in this weekend match for Real Madrid.
The veredict will be known later today, when Mourinho avaliates Ronaldo condition, since he could not do that yesterday when Ronaldo skipped practice because of his injury.
Cristiano Ronaldo: "It hurts a bit, but let's see how i feel tomorrow. Doesn't seem to be a big deal."
Source: ronaldo7.net