20.01.2011 » Ronaldo: "De Gea looks like a sausage, but he is a great goalkeeper"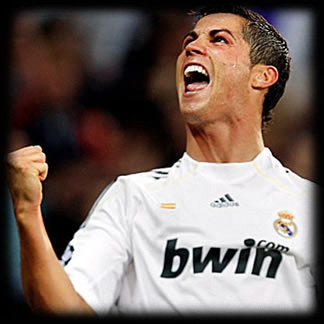 The final 3rd part of the interview that Cristiano Ronaldo granted to "Marca" revealed his thoughts about one of the most promising goalkeeper in the world at the moment, Atletico Madrid's spanish goalkeeper, De Gea.
Real Madrid plays against Atletico Madrid tonight, in Vicente Calderón and that's one of those matches everyone wants to play. Cristiano Ronaldo is not different from any other. "Yes, those are special matches. I love to play such matches because we deal with different things and because they mean a lot to the fans".
Even though Real Madrid earned a 3-1 advantage in the first leg, Cristiano Ronaldo and his teammates won't underestimate Atletico Madrid value and chances. "This leg isn't settled yet, I have no doubts of that. It's true that the last goal in Bernabéu leaves us in a more safe position, but I believe we still need to score a goal in Calderón to be more secure. But we need to be 100% focused, otherwise we'll face serious problems in the game.
In Cristiano Ronaldo, the 1st leg match against Atletico Madrid gave them an important lead, but he still thinks there is a lot to do to assure going through to the semi-finals in Copa del Rey. The game in Bernabéu from last week had a special performance from Atletico Madrid goalkeeper, De Gea. Cristiano Ronaldo gave his opinion about one of the most talented goalkeepers of the moment. "De Gea has been awesome in last week's match. He's a temendous goalkeeper! I commented after the game, that De Gea is one of the best goalkeepers I've faced, after Iker Casillas. I think he deserves to be called for the Spanish National Team. Him and Diego Lopez from Villarreal, are two very good goalkeepers. I remember two saves he made in our match in Bernabéu, one from a shot of mine and the other from Ricardo Carvalho, and what wonderfull saves those were."
Cristiano Ronaldo was definately impressed by De Gea goalkeeper qualities and added: "He's outstanding and really good. He's a very tall guy and he looks like a sausage! But he really is a great goalkeeper."
Real Madrid plays tonight against Atletico Madrid after having won 3-1 in the first leg in Bernabéu, last week. If "El Blancos" succeed, they'll go through to the semi-finals in the Copa del Rey and face Sevilla. The other semi-finalists are Barcelona and Almeria.
Sources: ronaldo7.net/marca.com

comments powered by