16.01.2011 » Puyol: "Cristiano Ronaldo is the most important player in Real Madrid"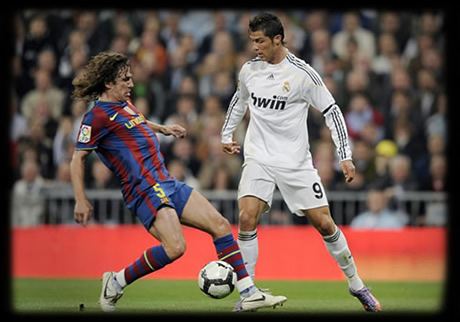 Carles Puyol reckonized that Cristiano Ronaldo is the most important player in Real Madrid. The spanish player also thinks José Mourinho's FIFA award for Best Coach in the World is deserved.
Carles Puyol believes that this season's title race will last untill the end. Barcelona's captain includes Villarreal in the candidates list, but it's Real Madrid, as always, the biggest rival of all.
The spanish center defender praises Cristiano Ronaldo and recognizes his influence: "He's one of the best in the world. He's a player who can make the difference and he has been scoring many goals. In my opinion, he's the most important player in Real Madrid."
When asked to compare his team mate Lionel Messi with Cristiano Ronaldo, Puyol prefers the argentinian: "They are both great players, but in my opinion Messi is the best in the world. But no one can say that Cristiano Ronaldo isn't good."
The duel between Mourinho and Guardiola also deserved attention from Puyol: "José Mourinho is a very good coach. He achieved many titles and the numbers speak for themselves. He coached me on my first years here at Barcelona and I can clearly say he's a good person and a good coach."
José Mourinho was awarded the Fifa Best Coach of the Year (2010) award last week in Zurich, and Puyol reckonized the portuguese merit: "It's complicated to choose only one coach, but José Mourinho won 3 titles and therefore he deserved it." However, the spanish "Lionheart" or "Tarzan" (Puyol nicknames), sticks with his own coach when asked to compare him with Mourinho: "I don't know José that well, but Guardiola is the best coach in the world for us, since he's the one who knows us the best. He added something to our game and I hope he stays in Barcelona for many years to come."
Real Madrid keeps chasing Barcelona in the Spanish League, but next game for both teams is the Copa del Rey 2nd leg, during this week. Real Madrid will play against Atletico Madrid next Thursday and you can follow the game here, in ronaldo7.net "Live" section.
Sources: ronaldo7.net/tvi.pt

comments powered by