15.11.2010 »» Cristiano Ronaldo dedicates win against Gijon to Mourinho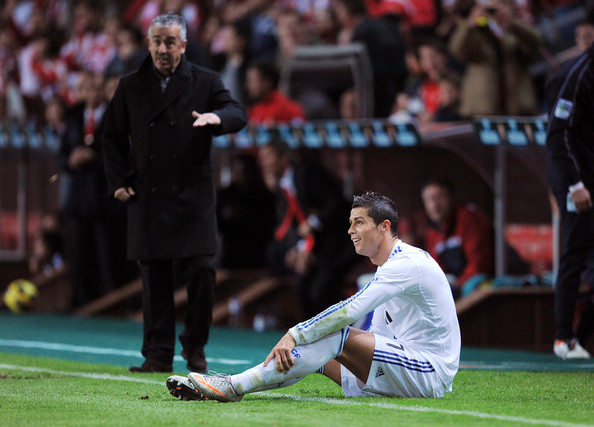 Real Madrid forward Cristiano Ronaldo has said the narrow 1-0 win over Sporting Gijon at El Molinon was a tribute to boss Jose Mourinho. The Portuguese manager was serving a touchline ban for his comments to the officials in the recent Copa del Rey win over Murcia. Madrid looked to be heading for a goalless draw before Gonzalo Higuain popped up in the closing moments to earn Mourinho's side the win, and speaking to journalists after the match, Ronaldo dedicated the points to his coach.
"We have shown that we can play football in difficult situations, we have quality," said Ronaldo. "The match has been tight, there has been many stoppages, but the coach gave us instructions to go out and secure the victory". "This victory is for Mourinho. He has not been on the bench, but we knew our orders. The goal came late, but it did eventually come."
Ronaldo was also critical of Sporting's style of play, which was the reason why Madrid found it so hard for his side to break down.
"They have kicked us and played anti-football, which is difficult to play against. But our attitude was good."
Source: goal.com