07.08.2011 » Pinto da Costa: "I wouldn't trade Hulk for Cristiano Ronaldo"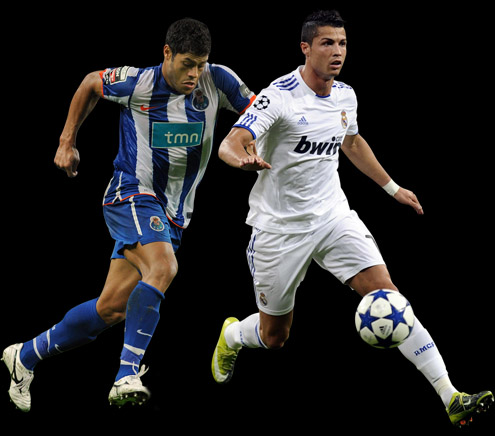 F.C. Porto legendary President, Jorge Nuno Pinto da Costa, affirmed that he wouldn't accept a trade between Hulk and Cristiano Ronaldo. The Brazilian player has a transfer release clause of 100 million euros and there have been many rumors recently, about a potential transfer to the English or Spanish League.
Pinto da Costa, F.C. Porto President, is known for being a very experienced man in making business in football. After having won the Portuguese League and the Europa League last season, many F.C. Porto players have been linked to a move for a stronger championship in Europe, such as the English Premier League or the Spanish "La Liga". One of them is Hulk, F.C. Porto key player in last year's campaign, known for his tremendous speed, strenght, body balance and shot power. Once again, Cristiano Ronaldo was used as benchmark to assess Hulk's quality and Pinto da Costa ironically said he wouldn't switch Hulk for CR7.
Pinto da Costa: "I wouldn't trade Hulk for Cristiano Ronaldo. I laugh when I read on the newspapers that Atletico Madrid is interested in players such as Falcao. Alvaro Pereira will also stay with us. Whoever wants our players already knows what they have to do and that is paying upfront the release clauses.", said F.C. Porto President in an attempt to rest the fans about the club maintaining their main players. As a curious note, Hulk has the highest release clause in the Portuguese League, valued at 100 million euros and Cristiano Ronaldo has the highest release clause in football, with a transfer tag of 1 billion euros (1000 million euros).
F.C. Porto has allegedly received an offer around 80 million euros for Hulk this summer, according to a few Portuguese newspapers, but that being true or not, it doesn't seem to affect Hulk, who also commented about the comparison made between him and Cristiano Ronaldo: "I feel very happy when I receive such a compliment, specially when it comes from someone like our club's President, who is known world-wide. I hope to live up to expectations. I have Pinto da Costa in very high regards. He's like a father to me." Then came the question about CR7: "I don't want to say that I'm better or worse than anyone. I do my job and I try to do it the best way possible."
For those who still don't know who is Hulk, you may check a good highlights video from this Brazilian International player, while playing for F.C. Porto. But obviously, we'll also leave you with a Ronaldo video right below:
Real Madrid is already in Spain, after having ended the pre-season campaign in China. Next weekend, Cristiano Ronaldo will play the first leg of the Spanish Supercup against Barcelona, in the Santiago Bernabeu. The will be the first of two games against Barça, and will be played next Sunday, in the 14th of August. Ronaldo is expected to be in the line-up and you may watch the match Real Madrid vs Barcelona free live streams inside the Live Games Streams section. Countdown clock for the game is shown in the top right corner of this site.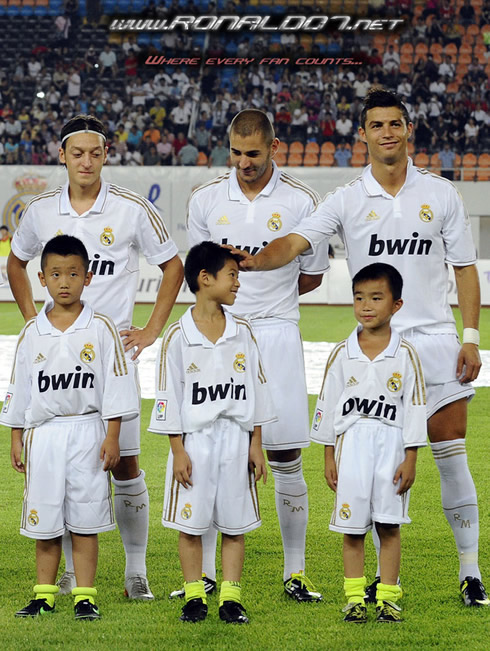 Real Madrid vs Barcelona - 14th of August, 2011 (Sunday):
21:00 (GMT+1) - London (U.K.), Lisbon (Portugal)
22:00 (GMT+2) - Madrid (Spain)
04:00 (GMT+8) - Beijing (China), (Monday)
12:00 (GMT-8) - Los Angeles (USA)

Sources: ronaldo7.net/maisfutebol.iol.pt

comments powered by