28.07.2011 » Ronaldo: "I would be very happy if we win the Champions or La Liga"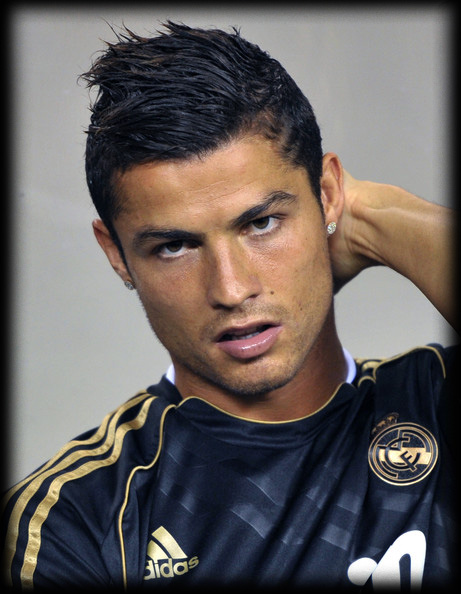 Cristiano Ronaldo scored yesterday against Hertha Berlin his 5th goal out of 4 matches this pre-season. The Portuguese superstar showed his happiness for having scored another goal, but he was keen to point out that the team's objectives are more important than the individual ones.

Cristiano Ronaldo seems to be in a great shape already and at such an early stage of the season. Numbers once again don't lie, and CR7 scored 5 goals out of 4 matches. Real Madrid star player is aware that keep scoring will be important in order for his confidence levels to remain high, but he wanted to underline to the press, that the main focus regards the team's objectives.
Cristiano Ronaldo: "Scoring goals makes me very happy, but I'm always concerned with the team's targets. I always try to help the team to achieve its goals. I can only say that I would be very happy if we win the Spanish League or the Champions this season." The Portuguese player has his eyes on the big trophies and from what we could see in these first matches, Real Madrid does seem to be stronger than last season and there are still a few players in vacations that should add more quality and competition to this squad. Here's a short sample of what we can expect from Cristiano Ronaldo this year:
Cristiano Ronaldo: "We did a great match against Hertha Berlin. We won and we're all very happy. This pre-season is going really well and the objective is to keep things running like this. We want to keep improving so we can start next season in the best way possible. However, there are still 3 friendly matches left (next game is Leicester vs Real Madrid, this Saturday), which I'm sure that will allow us to start the official matches in a great form already.
After having won against Hertha Berlin, Real Madrid next match is against Leicester City, in England. José Mourinho is expected to play with Cristiano Ronaldo in the line-up. You may watch Real Madrid vs Leicester City online livestreams and Cristiano Ronaldo in action, inside the Live Games Streams section. Countdown clock for the game is displayed in the top right corner of this site.
Sources: ronaldo7.net/realmadrid.com

comments powered by