20.07.2011 » Cristiano Ronaldo: "I would like to have a daughter"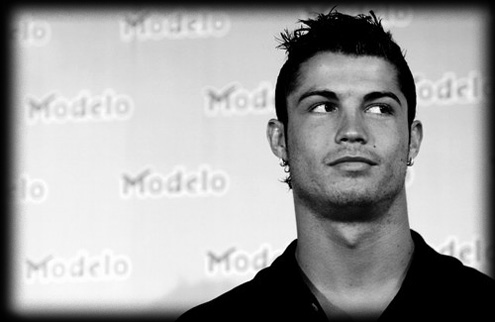 Cristiano Ronaldo recently confessed he would like to add a daughter to his family. CR7, who is currently dating with Irina Shayk, is already a father of a 1 year little boy, also named Cristiano Ronaldo "Junior". The 26 year old Real Madrid player, sees himself as a family man and hopes to have the chance to raise more children in the future.
Those who know Cristiano Ronaldo really well, are aware that the Portuguese has family values in high regard and esteem. Already being father of a 1 year old boy, Cristiano Ronaldo isn't afraid of parenthood and confessed earlier this week that he would love to have a daughter someday in the future. However, CR7 said there's no need to rush things...
Cristiano Ronaldo: "I would like to have many children, just like David Beckham has and I would love if one of them could be a little girl." said the Real Madrid star in Los Angeles. Ronaldo also said he has a great relationship with his son: "My 13 months son, Cristiano, is really beautiful and he loves to play football with me, everytime I get back from practice." CR7 also commented that he likes when people look at him as a family man, since he has his priorities straight and considers that "family is more important than football/soccer". In the meanwhile, check this funny video from Cristiano Ronaldo, Fábio Coentrão, Marcelo and Mourinho getting impressed by a blong girl before a training session in Los Angeles:
Still regarding the possiblity of increasing his family, Cristiano Ronaldo shooted: "Maybe one day I'll have many children as Beckham has, who knows? I definately want more kids, but I can't tell you when that's going to happen. That's the sort of things that you simply can't plan. They should happen naturally. But it's true that I'm really enjoying being a dad!". David Beckham and his wife Victoria Beckham, recently had their fourth kid, a little girl called Harper Seven. The other three kids from Beckham's clan are: Brooklyn, Romeo and Cruz.
Real Madrid next match in the United States pre-season tour will be against the Mexican side, Chivas Guadalajara. The game will take place in San Diego, on the 21st of July (European Time). José Mourinho will probably rotate the team again and Cristiano Ronaldo is likely to start the match on the first eleven. You can follow and watch Real Madrid vs Chivas Guadalajara livestreams and Cristiano Ronaldo in action, inside the Live Games Streams section. Countdown clock for the match is displayed in the top right corner of this site.
Sources: ronaldo7.net/correiodamanha.pt/abola.pt

comments powered by