19.07.2011 » Cristiano Ronaldo: "We want titles. That's what we're focused at"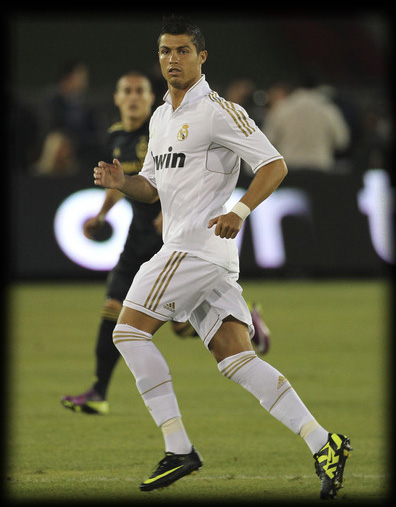 After a first sensacional display of the season against L.A. Galaxy, Cristiano Ronaldo referred that his goal wasn't very important at this stage and that the team is very focused on winning titles this season. CR7 also commented Fábio Coentrão's debut and assumed he was probably the MVP of the match.
The waiting is finally over. Football fans all over the World can now put their happy faces once again, since Cristiano Ronaldo is back to business and in what a way the Portuguese player made his comeback. However, CR7 preferred not to get much credits for his individual performance against L.A. Galaxy and noted that the most important thing is that Real Madrid is on the right tracks for winning titles this season.
Cristiano Ronaldo: "I scored a good goal, but that wasn't the most important thing in this match. What matters is that this was our first preparation game and we're doing things the right way to prepare next season. We want to keep things like this." Ronaldo was also asked to comment about other Real Madrid players performances and CR7 shared his oppinion on who deserves to be elected the MVP of the match. Cristiano Ronaldo: "Fábio Coentrão had a great match. He probably was the best player in the match. I'm pretty sure that he'll give many joys to Real Madrid fans."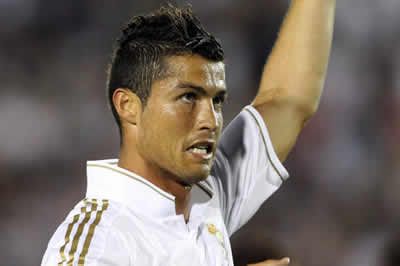 Cristiano Ronaldo: "We want to win titles. That's our main focus this season." said the Portuguese just before ending the quick flash interview with the journalists. Still regarding L.A. Galaxy vs Real Madrid post-game reactions, David Beckham also had something to say and praised Cristiano Ronaldo for his tremendous goal. Beckham: "Cristiano Ronaldo goal was just amazing and we all know he can do such things whenever he wants, because he's just that kind of player. He truly is a great talent. I already said earlier this week, that Ronaldo is not only one of the most technically gifted players in the World, but he also works very hard. No one can reach that kind of level without putting a lot of effort and hard work. That is why he is the best player in the World. He's exceptional!", reckonized Beckham to the ESPN.
Real Madrid next opponent in the United States pre-season tour will be the Mexican team Chivas Guadalajara. The match will take place in San Diego, on the 21st of July (European Time). José Mourinho is expected to rotate again the team and Cristiano Ronaldo will probably start the match on the lineup. You may watch Real Madrid vs Chivas Guadalajara free livestreams online and Ronaldo in action, inside the Live Games Streams section. Countdown clock for the match is displayed in the top right corner of this site.
Sources: ronaldo7.net/espn.com/abola.pt

comments powered by