08.07.2011 » Cristiano Ronaldo is the World's top goal scorer in 2010-11, for IFFHS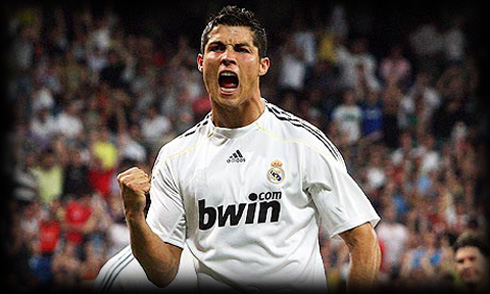 Cristiano Ronaldo was ranked in the 1st place as the World's top goalscorer in the 2010-2011 season, according to the IFFHS (International Federation of Football History & Statistics). CR7 scored a total of 40 goals in the Spanish League, beating Messi, who finished 2nd, with 31 goals.
Cristiano Ronaldo finished the 2010/2011 season with 40 goals in La Liga, which allowed him to end in the top of the World's goalscorers table, recently published by the International Federation of Football History & Statistics (IFFHS). These rankings only take into account goals that were scored in the domestic leagues and that's why there were a total of 13 goals deducted to Cristiano Ronaldo total goal tally in 2010-11, since CR7 scored 53(54) goals in all competitions.
Despite the controversy about Cristiano Ronaldo having scored 40 or 41 goals in the Spanish League (because of an earlier goal scored this season against Real Sociedad being awarded to Pepe and not Ronaldo), competition was left behind by miles. The second place was awarded to Lionel Messi, from Barcelona, who scored 31 goals (9 goals behind Cristiano Ronaldo). In the third place we can find Mario Gomez from Bayern Munich with 28 goals (12 goals behind).
Another interesting and relevant stat that you may check on the IFFHS rankings table link we provide on the top, regards the Most Efective Top Division Goal Scorer in 2010-11. Once again, Cristiano Ronaldo beats everyone with an incredible stat of 32 games played and 40 goals scored (1.250 ratio), leaving Messi behind in 3rd place, with 31 games and 31 goals (1.000 ratio). Now the question remains, is there anyone who believes that CR7 can still improve these record breaking stats? What can we expect from Ronaldo in the 2011-2012 season? We'll have to wait a few more weeks, since Real Madrid pre-season will start next Monday (11th of July) and Ronaldo will start by focusing on working in the physic side. In the meanwhile, you can check out some great moments from last season:
Sources: ronaldo7.net/abola.pt/iffhs.de

comments powered by