26.06.2011 » Nigel Reo-Coker: "Ashley Young can be like Cristiano Ronaldo"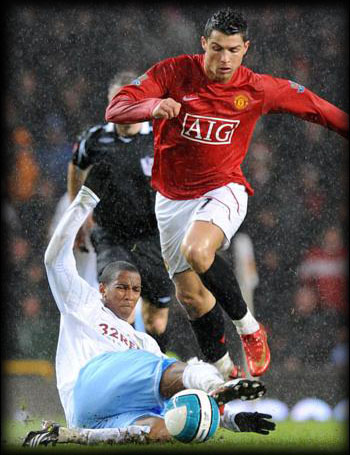 Manchester United recently signed Ashley Young from Aston Villa and comparisons with Cristiano Ronaldo just started to appear. Nigel Reo-Coker, a midfielder who played with Young for that last four years, stated that Ashley Young can have the same impact in Manchester United as Cristiano Ronaldo did in the past.
Manchester United will be active this transfer season and already made sure that Ashley Young wouldn't slip away. The English winger is still seen by many as a potential World class player and a very promising player, however, football fans are still waiting to see him performing at a very high level in a top club. He'll have his chance next season and his former teammate at Aston Villa, Reo-Coker, has no doubts that he'll be very succesful and popular among fans and even compares him with Cristiano Ronaldo.
Nigel Reo-Coker: "Ashley Young really deserves this opportunity he has been granted, for everything he has done for Aston Villa, a club where he remains very popular. I'm pretty sure that he'll manage to live up with the expectations made about this transfer. I have no doubts that Manchester United fans will be thrilled with his performances througout the season and will love having him in the club", said the English midfielder to British media "The Daily Mirror".
Reo-Coker: "People usually say that Manchester United lost some creativity after Cristiano Ronaldo transfered to Real Madrid. I think Ashley Young will be able to add that unpredictability factor to the team. He has great game vision skills and I'm sure he'll easily create many chances and opportunities for his new teammates to score, as well as scoring some himself."
Reo-Coker: "I'm not going to say that Ashley Young will replace Cristiano Ronaldo, because he'll follow his own path, but they surelly are very similar players. He's also very good when it comes to defend and I'm sure he'll succeed because he has a great personality and being at Manchester United won't change his way of being. He has a winning mentality and he'll be where he always wanted to be, in a club that can offer him the chance to win trophies."
Sources: ronaldo7.net/record.pt/goal.com

comments powered by