24.06.2011 » Dorival Júnior: "Neymar is better than Cristiano Ronaldo"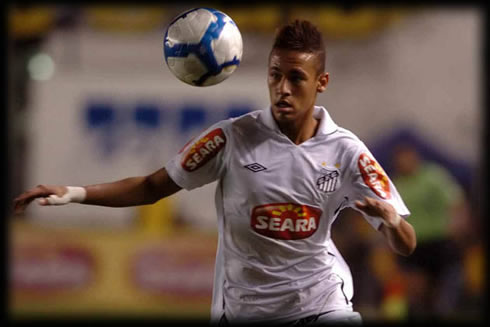 The Brazilian coach Dorival Júnior affirmed that Neymar has the potential to become better than Cristiano Ronaldo. The former Santos coach and the current manager of Atlético Mineiro knows Neymar very well and has no doubts about his overall quality.
This summer transfer season promises to be exciting for Real Madrid. Among names such as Alexis Sanchez or Kun Aguero, who have been mentioned on the press as potential transfers for the "Merengues", Neymar is certainly one of the few who can be regarded as a "Galáctico" transfer. A potential partnership between Neymar and Cristiano Ronaldo is seen by many as something unpredictable, but one thing is for sure, the Santiago Bernabéu wouldn't complain about the lack of quality and talented players.
Dorival Júnior has coached Neymar in the past and he's confident that the Brazilian prodigy is prepared to join Real Madrid. Dorival Jr.: "In my opinion, Neymar is only worst than Messi. I think he is better than Cristiano Ronaldo in many aspects of the game. He's a lot more pragmatic than Ronaldo, more decisive, more genius. In a few years, I'm confident he'll also reach Lionel Messi's level." said the Brazilian coach to the website Lancenet.
Dorival Júnior: "Neymar is a great kid and has an incredible charisma. If he focus himself on his career, he'll grow very fast because he has such an immense potential."

Dorival also praised one of Neymar's teammates, Paulo Henrique Ganso, the other rising star from Santos. "Ganso is a great professional, just like Neymar is an exceptional player. Neymar is a genius and Ganso is more of a maestro in the midfield. They both complement each other very well on the field."
Petkovic, the former International from Serbia, who played for Real Madrid, Sevilla and Racing Santander, also agrees that Neymar is better than Cristiano Ronaldo. "Neymar is superior than Cristiano Ronaldo. CR7 has a lot of strenght and plays well with his head, but with all the respect, he doesn't have the technique level of Neymar. In the next years, Neymar will fight with the best to become the World best player, just like Messi does."
Petkovic: "Neymar isn't a "Pichichi" kind of player, like Cristiano Ronaldo is, but he is a great forward. He's really good and besides scoring many goals he also helps the attacking plays becoming more dangerous. He has a lot of easiness in finishing his teammates plays. This is the right moment for Neymar to take this step and go play to big European club. He has to leave Santos now and take his chances in Europe. If Real Madrid doesn't sign Neymar, than Barcelona or Manchester United will."
Sources: ronaldo7.net/maisfutebol.iol.pt/abola.pt

comments powered by