01.06.2011 » Cristiano Ronaldo sends a message to China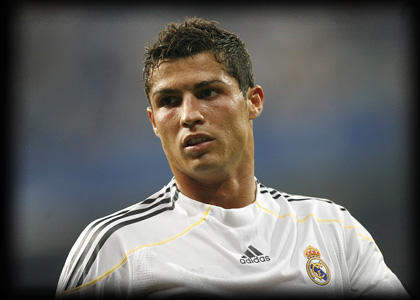 Real Madrid and Cristiano Ronaldo have already planned the 2011-12 pre-season. The team will travel to China and play 2 games against Guangzhou Evergrande in the 3rd of August and Tianjin Teda in the 6th of August. In a marketing campaign, Cristiano Ronaldo left a video message in English to the Chinese people, saying that those will be "two big games that can't be missed".
Cristiano Ronaldo addressed a video message to the Chinese people, in order to invite everyone to watch the pre-season matches that Real Madrid will play in China in the beginning of August. Besides Cristiano Ronaldo, also José Mourinho talked and the Special One even did it in Chinese, making a request for the Real Madrid Chinese fans to go watch the games.
Even though Cristiano Ronaldo spoke in English, his teammates Xabi Alonso and Kaká made an effort to leave short messages in Mandarin (Chinese language), following the coach José Mourinho. In what can be seen as a strong marketing move into the Asian markets, Real Madrid is now attempting to expand their brand and this pre-season promises a great show, now that this team has finally had the time to know each other. Below you can watch the video that Real Madrid published in China:
Cristiano Ronaldo message to China (in English): "Two big games you can't miss"
China represents a market to explore and it's not exactly a surprise that players such as Cristiano Ronaldo or Kaká will trigger a lot of enthusiasm around the Chinese community. One of the European clubs that has already shown to understand perfectly how these Asian markets are important nowawadays, is certainly Manchester United, who has traveled several times to China during pre-seasons in order to dispute friendly matches and somehow charm more audiences to their brand. Cristiano Ronaldo is expected to count with a large ammount of fans support, since there are several fan clubs based in China.
Cristiano Ronaldo has been training with the Portuguese National Team in the last days and will play against Norway, this Saturday, in the 4th of June. You can watch Portugal vs Norway game livestreams here on this site.
Sources: ronaldo7.net/marca.com

comments powered by