14.05.2011 » Hugo Sanchez: "I'll be happy if Cristiano Ronaldo beats my record"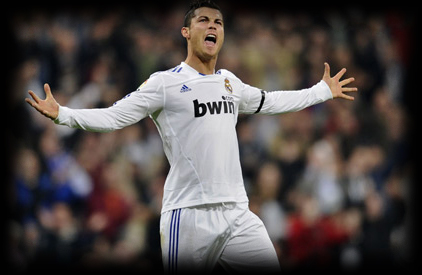 The legendary Real Madrid former player, Hugo Sanchez, assumed that if Cristiano Ronaldo beats his goalscoring record in the Spanish League this season, he would happy with it. What Hugo Sanchez wouldn't like to see is the record falling to the hands of Barcelona's player, Lionel Messi. CR7 is only one goal away from equalising Hugo Sanchez and Zarra's 38 goal record in a single Spanish League season.
Someone said in the past that records are made to be beaten. It seems like Cristiano Ronaldo took that statement very seriously and is very close to beat one of the most outstanding Real Madrid and La Liga's historic records. CR7 scored 37 goals in the Spanish League so far and is only 1 goal away from equalising Hugo Sanchez and Zarra's 38 goal record. Ferenc Puskas record of 49 goals in a season, got beaten earlier this week, when Cristiano Ronaldo completed another hat-trick and scored his 50th goal in the 2010-2011 season.
Hugo Sanchez: "I'm not worried that someone beats my record. I've always said it, and I keep saying it, that records are made to be beaten. Everyone knows what I did in my career and I've got other records that are still up.", said Real Madrid's former player, when asked to comment about the possibility of Cristiano Ronaldo becoming La Liga's all-time goalscorer.
Hugo Sanchez said that he's happy that his record is on the verge of being surpassed by another Real Madrid player, such as CR7: "If my goals record has to be broken, then I can only wish that it will be made by a Real Madrid player, which is the case with Cristiano Ronaldo. What I wouldn't like to see happening is Lionel Messi breaking the record. The fact that Cristiano Ronaldo is attempting to beat this record, just gives it more value."
Remember that you can watch Villarreal vs Real Madrid livestreams, for the Spanish League, online here on ronaldo7.net, this Sunday. Cristiano Ronaldo will start on this match, and will try to surpass the 38 goal mark record.
Sources: ronaldo7.net/realmadrid.com/therealmadridfan.com

comments powered by