09.04.2011 » Paulo Bento: "Cristiano Ronaldo is an example for others"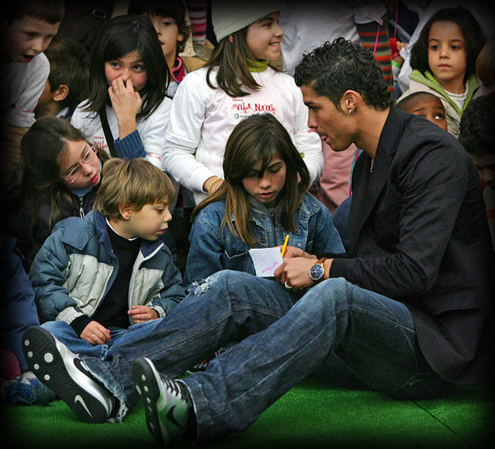 Paulo Bento (Portugual National Team coach), admitted he doesn't regret to have given the captain's armband to Cristiano Ronaldo, even after what happened in the South Africa World Cup. The manager explained the reasons and said CR7 is an example for all others in terms of professionalism and respecting the rules.
Paulo Bento, the Portuguese National Team coach, said he doesn't regret to have named Cristiano Ronaldo as Portugal captain again. The manager tried to explain the main reasons why CR7 is the chosen captain, and said that besides the quality and potential that everyone recognizes in him, "he's also a role model in what concerns discpline, respecting the rules or schedules."
A controversial topic in the Portuguese National Team will always be the lack of a true forward (classic number 9). In Paulo Bento's opinion, Hugo Almeida, Hélder Postiga and also Cristiano Ronaldo can fill that blank and they all still have a few years upfront to gain more experience. However, most football critics insist on noting that Cristiano Ronaldo can perform a lot better when playing on a free role, or close to the sideline, which seems to be a valid point.
Cristiano Ronaldo is now on the final stages to recover from an injury picked against Malaga, back in March and will play later on today, against Athletic Bilbao. Real Madrid is still 8 points behind Barcelona and the small title hopes are depending on a win in this match. With Benzema being ruled out due to an injury, Real Madrid will most likely start the game with Adebayor, Higuain and Cristiano Ronaldo upfront, which will be the first time these three players play together simultaneously.
Remember that you can watch Athletic Bilbao vs Real Madrid livestreams, online here on ronaldo7.net, today. Cristiano Ronaldo will play and you can follow him here.
Sources: ronaldo7.net/publico.pt

comments powered by