04.04.2011 » CR7 will risk playing against Tottenham, not fully recovered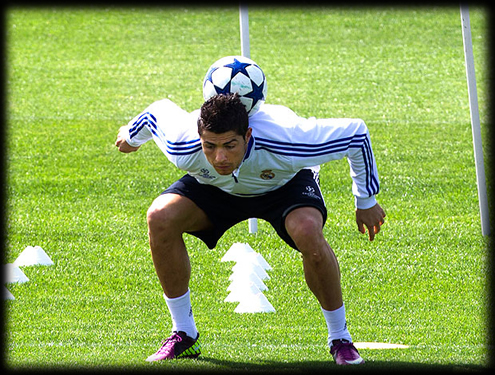 Real Madrid plays this Tuesday, one of the most important matches of this season so far, against Tottenham Hotspurs, for the UEFA Champions League quarter finals. Cristiano Ronaldo is still recovering from an injury and won't be at 100%, but Mourinho already assumed he might risk his presence in tomorrow's match.
José Mourinho admitted he may play with Cristiano Ronaldo and Marcelo in the lineup, even though both players are still not fully recovered from their injuries. In the other hand, Benzema return was already discarded, since his injury is slightly more serious at this moment. Real Madrid will play against Tottenham for the 1st leg of the UEFA Champions League quarter finals.
According to Spanish newspapers "As" and "Marca", CR7 and Marcelo are also willing to risk their own physical condition, in order to give their contribution to the team, in this very important match. Cristiano Ronaldo is still facing a muscle injury in his left leg and the risk of aggravating that same injury is still big.
José Mourinho: "My decision can go over the one of the medical staff. I'm aware that if it goes the wrong way, they will kill me, but I'll probably take my chances this time. It will be a risk assumed by me and the players." Harry Redknap, Tottenham's manager, is also convicted that CR7 will play tomorrow: "Cristiano Ronaldo is fantastic and I'm sure he'll play."
Don't forget that you can watch Real Madrid vs Tottenham livestreams, online here on ronaldo7.net, tomorrow. Cristiano Ronaldo is very likely to play, even though he's still not at 100%.
Sources: ronaldo7.net

comments powered by