27.03.2011 » Khedira: "I know I can't shine like Cristiano Ronaldo or Özil"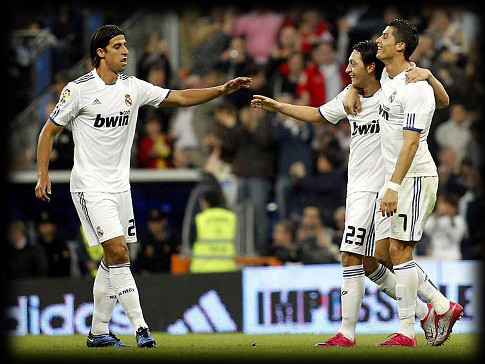 Sami Khedira spoke to the media and reckonized he can't do the same things on the field, as players like Cristiano Ronaldo or Ozil do. Therefore, Khedira admits he'll never shine like CR7 but he assures he does his job entirely as demanded.
Khedira granted an interview to the German TV media, Sport1, and reckonized that he doesn't have the same brilliance as Cristiano Ronaldo or Mesut Özil. For that reason, the German player knows he'll never get the same recognition as his teammates, but says that doesn't botter him. "I know I don't give the same show that Cristiano Ronaldo and Ozil do, but I'm fulfilling my tasks at 100%."
Khedira also praised José Mourinho, who he sees as a great leader serving Real Madrid: "He's a great coach, a world class manager. I adapt toMourinho's game concept perfectly and the kind of football we practise fits with my style."
When asked to talk about Mesut Özil, his teammate in Real Madrid and in the German National Team, Khedira reckonized all the work and dedication from the midfielder. Khedira: "Ozil works to be one of the best players in the World. He's a very serious and methodic person and he doesn't get influenced by external issues. By the way he has been playing in the last monthes, he can be ranked as a World top player already."
You can all watch Portugal vs Finland livestreams, online here on ronaldo7.net next Tuesday, even though Cristiano Ronaldo won't play.
Sources: ronaldo7.net

comments powered by