26.03.2011 » Portugal 1-1 Chile. Colourless draw without Cristiano Ronaldo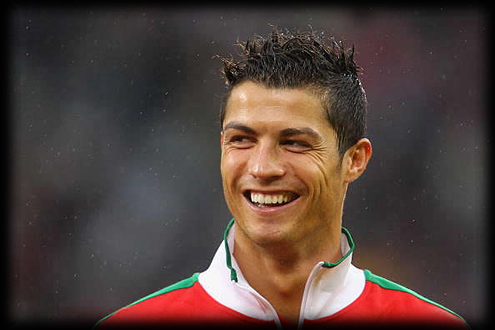 Portugal were held to a draw (1-1) against a fisty Chile team, in a friendly International game. Silvestre Varela and Matías Fernández made the goals for Portugal and Chile respectively. The Portuguese National Team couldn't count with Cristiano Ronaldo, who keeps recovering from his injury in Madrid.
Watch Portugal vs Chile goals and highlights
With the confirmation earlier this week, that Cristiano Ronaldo was unavailable for this friendly match, the expectations to see an outstanding clash falled immediatly and the truth is, tonight's game wasn't a very entertaining one. Portugal couldn't get more than a draw against a Chile formation which also didn't seem to be very interested in pushing the tempo of the game. F.C. Porto player, Silvestre Varela made the goal for the Portuguese side around the 16th minute concluding a corner taken by Nani with a good header, but 5 minutes before the half time, Matías Fernández, who plays for Sporting C.P. in Portugal, tied the game with a long range free kick shot.
Without Cristiano Ronaldo, Paulo Bento started the game with Varela and Nani in the wings, supporting Helder Postiga, who played as striker, in a 4-3-3 system formation. However, CR7's absence was noted, and the Portuguese side couldn't create many danger actions near Chile goal line and the goalkeeper Claudio Bravo had a relatively calm night.
Nani was one of the most active players in the match and showed some good combinations plays with Fábio Coentrão, S.L. Benfica left right back, who many football analysts say to be the next big thing in European football. There are many rumors on a potential transfer for this Portuguese defender at the end of the season, who is seen as player of the same level of Tottenham's Gareth Bale, club which Real Madrid will play against in about 10 days for the first leg of the UEFA Champions League.
The match didn't show many interesting moments and not even Ricardo Quaresma entrance changed things. Cristiano Ronaldo will also miss Portugal's next game against Finland this Tuesday and will keep recovering from his injury in Madrid.
You can watch Portugal vs Finland livestreams, online here on ronaldo7.net next Tuesday, even though Cristiano Ronaldo won't play.
Sources: ronaldo7.net

comments powered by