12.03.2011 » Cristiano Ronaldo misses Hércules but returns against Lyon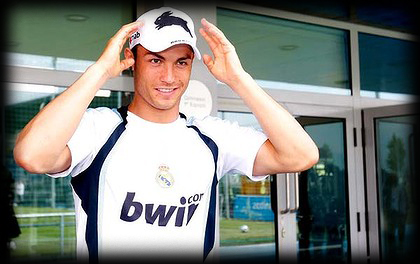 Cristiano Ronaldo will miss tonight's match against Hércules, but he is expected to be back against Olympique Lyon, next Wednesday. Medical staff decided not increase the risk of another injury and therefore, CR7 won't play tonight.

Cristiano Ronaldo won't play the match against Hércules, scheduled for tonight. The Portuguese player didn't train with his teammates this Friday in the last session before the match against Hércules, counting for the Spanish League. However, it is almost guaranteed that Cristiano Ronaldo will play against Lyon in the Santiago Bernabéu, next Wednesday, for the second leg of the UEFA Champions League.
Reports say that Cristiano Ronaldo doesn't feel pain anymore and is ready to play already, but the medical and technical staff have preferred not to risk a new injury and keep CR7 safe for the match against Olympique Lyon. Higuain, Gago and Kaká also didn't train in Valdebebas this Friday, since they are all recovering from injuries.
José Mourinho also showed his confidence on counting with Cristiano Ronaldo for the UEFA Champions League clash against Lyon: "Cristiano Ronaldo will play this Wednesday, but if the game was tomorrow, he wouldn't be at 100% yet. If he trains Sunday, Monday and Tuesday, then I think he'll be fit and able to play.
You can watch Real Madrid vs Hercules livestreams tonight, here on ronaldo7.net. Links will be updated around 30 or 60 minutes before the match starts.
Sources: ronaldo7.net/record.pt/marca.com

comments powered by