08.03.2011 » Emílio Butragueño: "Cristiano Ronaldo is a luxury for Real Madrid"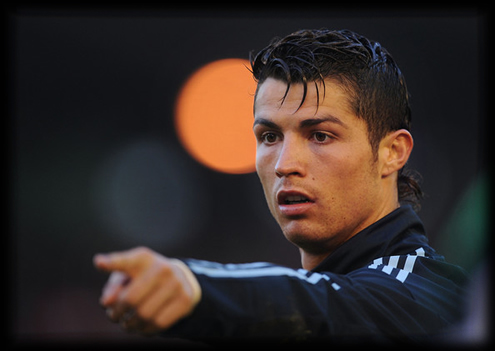 Emilio Butragueño spoke to the media this Tuesday and said that Cristiano Ronaldo is a true luxury for Real Madrid to have. The Real Madrid Director also said that he sees Mesut Ozil as the present and the future of Real Madrid.

Emilio Butragueño, who is the Director of Institutional Relations in Real Madrid, said this Tuesday that having Cristiano Ronaldo in the team is a luxury for Real Madrid.
Butragueño: "Cristiano Ronaldo is an impressive player. It was shown in Santander, that this team can play without CR7 and can deal positively with his absence, but everyone needs to understand that Cristiano Ronaldo is a luxury for Real Madrid.", said the former "Merengue" player.
Butragueño also talked about one of the most admired players in Real Madrid these days, Mesut Ozil. In the Director's opinion, Ozil has "the capacity to assume the true meaning of Real Madrid. He has been having superb performances so far. He has to keep developing on this path." There have been lots of comparisons made in the media lately, saying that Mesut Ozil is the new Zidane in Real Madrid, which will probably be the biggest compliment the German player can get nowadays.
Regarding CR7, there was also a very known journalist referring to the Portuguese recently. Sara Carbonero, Iker Casillas's girlfriend, who is now hosting a Ford contest in Spain, was asked the most predictable and controversial question around football in the last years. It was asked to Sara Carbonero, who is the best player between Lionel Messi and Cristiano Ronaldo and the Spanish gorgeous journalist gave her opinion. Sara Carbonero: "Both Messi and Ronaldo are great. They are both tremendous players, but Messi has nothing to due with Cristiano Ronaldo. The Portuguese has an incredible physical power. Messi is like a snake, who is amazingly fast, something that I believe Cristiano isn't. They are both players physically and tactically different, but they are the greatest of all".
Regarding those Sara Carbonero comments, I just find it hard that someone can say Cristiano Ronaldo isn't as fast as Messi, but everyone is entitled to have their own opinion. Next game is this Saturday, and you can watch Real Madrid vs Hercules livestreams here on ronaldo7.net. Cristiano Ronaldo is still expected to comeback in the match against Lyon, for the UEFA Champions League, in about a week. We'll keep updating his injury situation in the following days.
Tonight, you can also watch Barcelona vs Arsenal livestreams online on ronaldo7.net. It's the second leg of the UEFA Champions League and Arsenal defeated Barcelona in the first leg by 2-1, played at the Emirates Stadium.
Sources: ronaldo7.net/realmadrid.com

comments powered by