05.03.2011 » Mourinho: "Real Madrid won't be the same without Cristiano Ronaldo"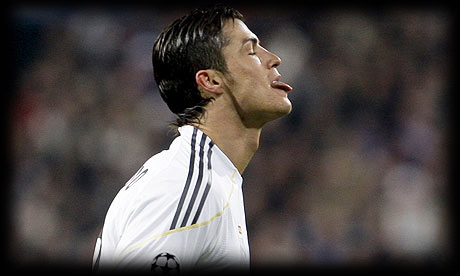 José Mourinho admits that Real Madrid potential will be smaller without Cristiano Ronaldo available. The Portuguese coach also added that the opponents fans won't be happy with this situation either, because they won't have the chance to insult Cristiano Ronaldo during the entire match, like they usually do.

For the first time this season, José Mourinho won't be able to count with Cristiano Ronaldo for a Spanish League match. After CR7 injury last thursday against Malaga, also Arbeloa and Kaká were given as unavailable for next games. Arbeloa picked an injury and Kaká decided together with the team staff, to avoid playing until he improves his physical condition.
José Mourinho: "We would be hypocrite if we didn't admit that our potential won't be the same without Cristiano Ronaldo. Cristiano is Cristiano, he's just too important for us to say that we won't miss him or that we will be able to have the same potential. We won't be hypocrites. But we have other players, who are also motivated to give their best. Cristiano Ronaldo's absence won't affect our objectives", said the Portuguese coach when previewing the match against Racing Santander, this Sunday.
Mourinho: "This Sunday game will be a very hard match, against a motivated team, that plays with a lot of confidence, specially at home. It will be harder without Cristiano Ronaldo, but we're confident that we'll achieve our objective. Cristiano Ronaldo is always insulted when playing in all Spanish stadiums except the Santiago Bernabéu, probably because there are people who hate him a lot, so his absence can't be good for our opponents either.", added the "Special One" using his well known irony.
However, José Mourinho prefers to not dramatize Cristiano Ronaldo injury (muscle strain) from the match against Malaga, which will put CR7 outside the options list for almost 2 weeks. "Cristiano Ronaldo got injured playing, and playing well. He didn't give any signs of weakness or tiredness, since he had just completed an hattrick. This type of injuries can appear at any moment."
The match Racing Santander vs Real Madrid can be seen live, here on ronaldo7.net, through several live streams available, even though Cristiano Ronaldo won't play in this game. The match will start at 20:00 (GMT+0).
Sources: ronaldo7.net/abola.pt

comments powered by