17.02.2011 » Pepe: "Cristiano Ronaldo is obsessed with work"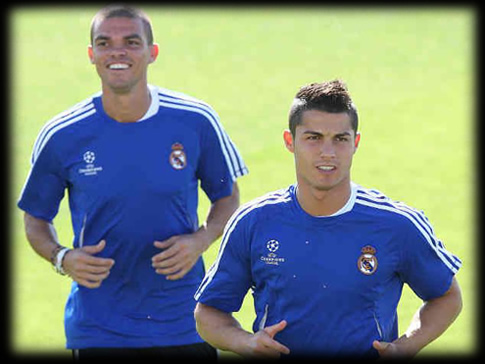 Real Madrid defender, Pepe, talked to spanish newspaper Marca and assured that Cristiano Ronaldo is the player who trains the hardest in Real Madrid.
Pepe granted an interview to newspaper Marca, revealing that Cristiano Ronaldo is obsessed with work. Being his teammate at Real Madrid, the defender says CR7 is the first to arrive to training sessions and he doesn't see any other player training as hard as him.
Pepe: "Cristiano Ronaldo gives all he has in everything he does, just like if it was the last day he will live and, therefore, the outcome is always good. It isn't easy to arrive at Real Madrid with a price tag of 96 million euros and immediatly achieve such success and such high performance levels. There was a lot of pressure and I remember when people used to say that he was only going to care about parties and going to bars and discos at night. However, Cristiano Ronaldo showed he's an authentic machine and an exemplary professional. He's humble and he only looks for the best to the club."
Pepe still added: "Yes, he's obsessed with work. When Cristiano Ronaldo works at specific exercises, that's because he's preparing to the next game. No one works as much as him!"
The portuguese defender also noted that there isn't any conflict between the portuguese side and the spanish side inside the squad: "That doesn't happen. Me and Cristiano Ronaldo get along with Casillas, Sérgio Ramos, Arbeloa... There's no bad atmosphere at all in the team. We are a very united group and we want to win everytime. Our locker room is shielded and there's nothing that can affect us." Ronaldo7.net reminds all fans that you may watch Real Madrid x Levante in the Live Game Streams section, this Saturday.


Sources: ronaldo7.net/record.pt

comments powered by