12.02.2011 » Ozil: "Cristiano Ronaldo helped me a lot when I joined Real Madrid"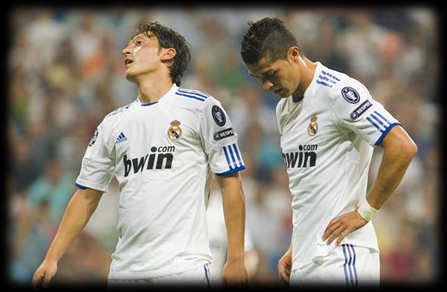 Mesut Ozil talked to the press and recognized he received a lot of support from Cristiano Ronaldo when he joined Real Madrid.
The german internacional player, Mesut Ozil, said he was very grateful for the support he has been receiving from Cristiano Ronaldo in Real Madrid. The german midfielder recognized that Ronaldo was very important regarding his adaptation to the spanish club.
Ozil said: "I have a great relationship with Cristiano Ronaldo. He has been a very good person and he helped me a lot since I joined Real Madrid." The former Werder Bremen player confessed that Ronaldo is one of the players who he contacts with the most inside the team.
Ozil also wanted noted how important Cristiano Ronaldo is for the team: "He's a fantastic person. Cristiano is one of the key players in this team. He has been scoring a lot of goals and he puts all his energy to help the team. I'm very satisfied to be able to play on his side."
Real Madrid will play tomorrow against Espanyol, and both Cristiano Ronaldo and Ozil should play from the start. Remember you can watch this game here on ronaldo7.net, inside the Live Streams Section.
Sources: ronaldo7.net/abola.pt

comments powered by