31.12.2011» José Mourinho: "I've run out of words to describe Cristiano Ronaldo"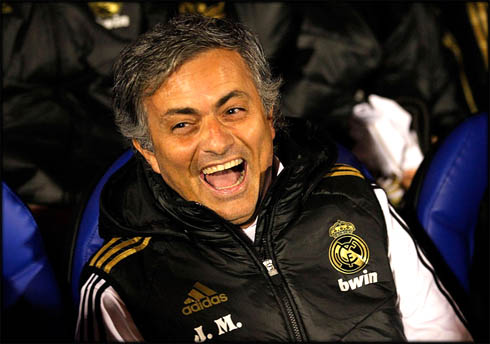 Real Madrid returned to training this past Thursday and José Mourinho felt this was the right time to grant an interview to Real Madrid official website. The Portuguese coach noted that Cristiano Ronaldo has been doing brilliantly for Real Madrid so far and that it's hard to keep finding adjectives to qualify his talent.


The Christmas break is over for Real Madrid, as the squad returned to training this past Thursday. In an interview granted to the Merengues official website and despite what has been reported in the last days, José Mourinho revealed that he has no intention of leaving the club in a near future. The "Special One" also noted that he's running out of words and adjectives when it comes to describe his countryman, Cristiano Ronaldo and that he is extremely pleased with CR7's contribution to Real Madrid.
Cristiano Ronaldo dribbling video - The juggler: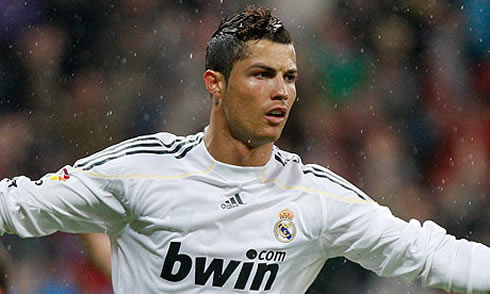 The Portuguese coach started by referring that the club won't precipitate with new signings during this January transfer window, since he relies on the current squad. José Mourinho: "The best this team has to offer, is still to come. We are playing very well. Those who insist on saying that we don't play a beautiful football and that we're only playing for results, are simply lying. We please our audiences and that's why everyone wants to see us playing. A good proof is that the Santiago Bernabéu is always sold out, no matter who we play against."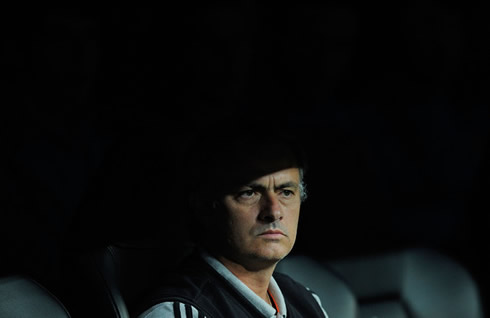 José Mourinho: "A team that won 16 or 17 games out of their last 18 or 19 games is necessarily a solid and strong group. In my opinion, every team should play at their own style and we have ours. People have all the right to prefer one or another, but everyone should realize that football is a combination of different cultures and styles, and Real Madrid plays a fantastic open game. We've been able to put on good shows and performances, at the same time as we keep delivering good results and that's not always easy to accomplish", noted the Real Madrid coach.
Mourinho: "We're having a good campaign at La Liga and as I said before already, if we were competing in any other league in the World, we would still be on top, but with a higher and decisive margin to the 2nd place. We have to keep in mind who is our direct opponent and that just proves that we're doing very well, despite the point difference being extremely narrow right now. We managed to get through to the last 16-stage in the UEFA Champions League and that was the most important objective we had set for ourselves, as well as being first in the group. We did it in a fantastic way, setting a new record in European football", pointed out the Portuguese manager, who even had the chance to spare Cristiano Ronaldo from the last club commitments in Europe, since the qualification was already assured.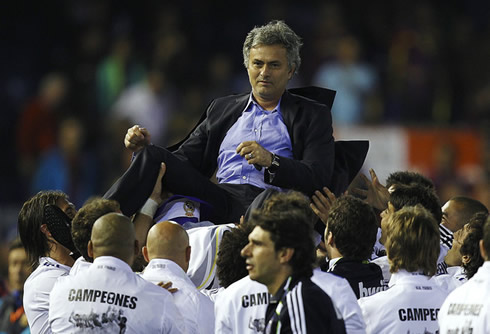 Regarding a statement from Mourinho, that has been published in first hand in a few English media and on which the Portuguese coach said that he would be willing to move to an English club in about 2 years, Mourinho clarified what happened: "I was being interview for a show that covers the Olympic Games and I had a very interesting chat with Sebastian Coe. At the end of that talk, we joked a bit and he asked me when was I going to return to English football. I simply told him what I always do: that I'm delighted to be in Real Madrid, the best club in the World", said Mourinho, just before adding: "Everyone knows that I enjoyed a lot my stay in England and that someday I should naturally return there. However and since I'm expecting my professional carrer to last at least 20 years, that day may only arrive in some years from now. There's no chance for that to happen at the moment, because I'm very happy at Real Madrid."
Mourinho: "It could be 2, 3, 4 or 20 years... You simply never now when you're really going to leave a club. Those who know me very well, are aware that I wouldn't lose the best that this team has to offer. This group is still improving and our best years will arrive very soon! We've been working not only thinking about today, but also preparing tomorrow's challenges", promised Mourinho, revealing his high expectations for Real Madrid ruling Europe in the upcoming years.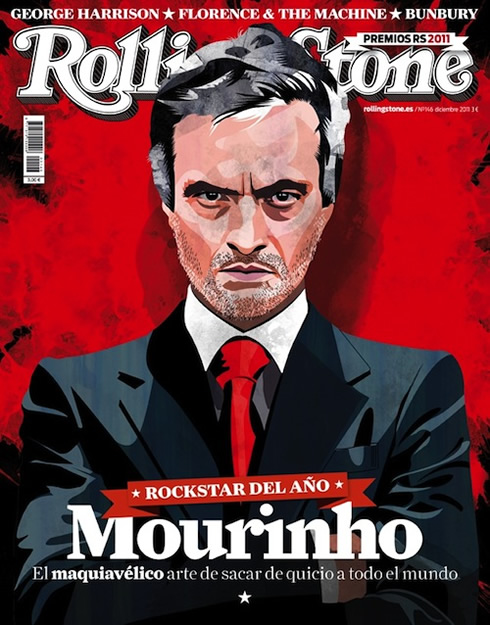 José Mourinho: "This project still have many years left. I'm sure our best level will arrive in the next years and it wouldn't be a very smart move if I was to decide abandoning this project all of a sudden, after dedicating so many hours into this. Real Madrid is exactly where I want to stay and this is where I want to keep working in the upcoming years."
The Portuguese coach also revealed a small talk he had with the team captain, Iker Casillas, just before the game against Sevilla. Mourinho: "I told him that in what depends on me, I wouldn't be leaving the club for sure, unless I get sacked for bad results. I'm very confident that I'll honor my contract with Real Madrid."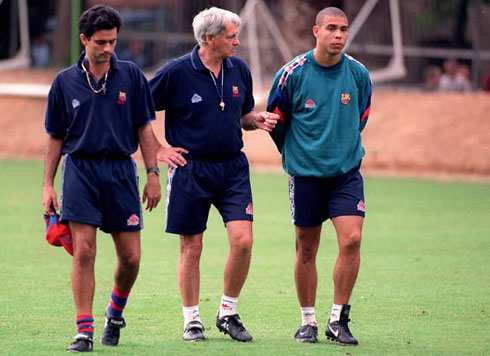 January represents a very important month for many clubs out there, since it's exactly when everyone in Europe is allowed to "retouch" their squads by bringing in new players and releasing others. Mourinho doesn't believe that Real Madrid will play an active role during this transfer window: "No. We won't be active on the market this time. The transfer window will open now and last for 1 month, but I realize it's also an important period for the press to play with, for some players, their agents and everyone who depends on the markets speculations. Our team has been built with a lot of work form our directors, just so we could have all the solutions we need to fight for the titles. This transfer window won't be for us. I don't want any player, I haven't asked for anyone and I won't be doing it in the next weeks."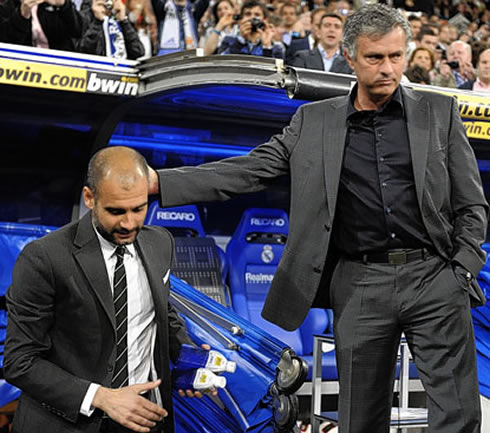 One of the biggest doubts about this team was to know if the group would react well to a harsh loss, as it has been the one recently suffered against Barcelona in the Santiago Bernabéu, by 1-3. Mourinho confessed that he got pleased with the way his group responded to the adversity. "I think that at an emotional level the team is very well prepared to deal with anything and after we lost against Barcelona, we gave an immediate response on the field. That's a very important quality that this team has. The group is very confident and there isn't any kind of upset which may be capable of discouraging and deviating us from our objectives."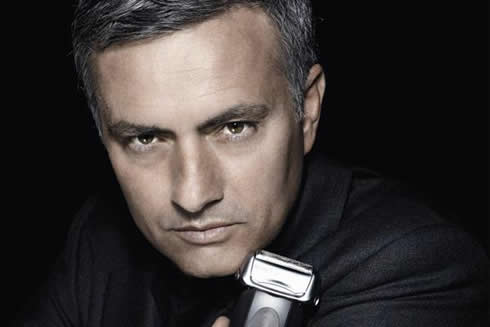 A few days ago, Mesut Ozil revealed in an interview that José Mourinho has been like a father to him, ever since he arrived to Real Madrid. The Portuguese coach appreciated the words and talked about a funny situation that happened in the locker rooms. Mourinho: "Now what happens is that some players start saying 'Ozil, you're daddy is here now', or they just address to me saying 'your son is right there'. A few others still say 'Mister, your son is more prettier than Ozil', or 'You'll never have a son as ugly as Mesut'. Everyone jokes with it in a tender way and this just shows how good of a relationship we all have, as it is a lot more than a strict player-coach relationship.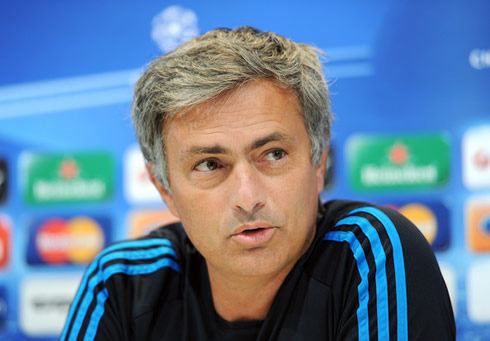 When the time arrived to talk about Real Madrid's biggest star, Cristiano Ronaldo, the Portuguese coach started by noting that it's hard to keep finding words to describe CR7, since he's above any kind of adjectives or comments that may come to our heads. Mourinho: "Ronaldo is a player who has been doing a brilliant work at Real Madrid, but also has the luck of playing in a team that plays football at such an high level. We are a very offensive side, and this is the right team for Ronaldo to show his best qualities on the pitch."
Mourinho: "There's such a big symbiosis between this team and Cristiano Ronaldo, due to the way we play and Ronaldo's mental and technique attributes. These combined, allow us to make History in a beautiful way and let's hope that we can achieve the collective titles as well, because those are undoubtedly the most important ones. Winning a Golden Boot or FIFA's Balon d'Or isn't as relevant as winning trophies for the club and Cristiano Ronaldo knows that, which is extremely important", stressed out Mourinho when finishing the interview.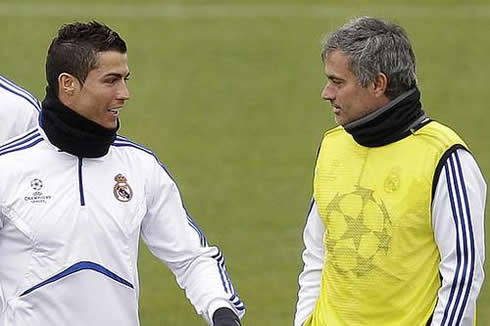 Real Madrid next match is against Malaga for the 1st leg of the Copa del Rey, in the 3rd of January 2012. The club is expected to return to training this Thursday (29-12-2011). This weekend, you can watch Chelsea vs Aston Villa, as well as Arsenal vs QPR and Manchester United vs Blackburn Rovers, all games for the English Premier League. All these matches will be available from our soccer live streams section.
Real Madrid vs Malaga kick-off time (03-01-2012):
Jakarta (Indonesia) | GMT+7: 04:00
Spain (Madrid) | GMT+1: 22:00
Portugal and England (Lisbon/London) | GMT+0: 21:00
Rio de Janeiro (Brazil) | GMT-2: 19:00
New York (United States) | GMT-5: 16:00
Los Angeles (United States) | GMT-8: 13:00
Beijing (China) | GMT-8: 13:00

Sources: ronaldo7.net / realmadrid.com / marca.com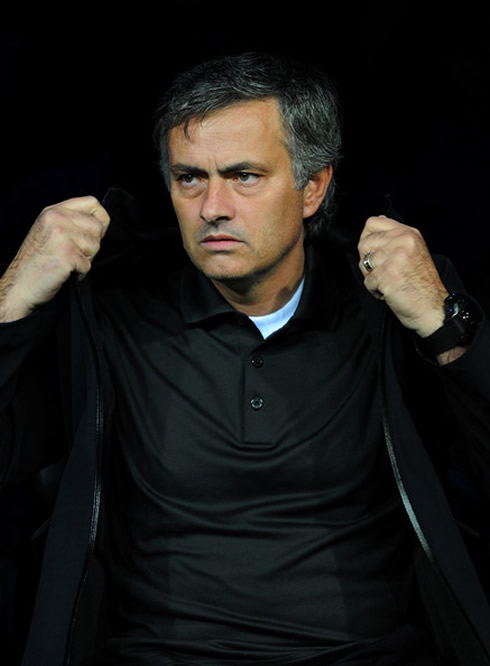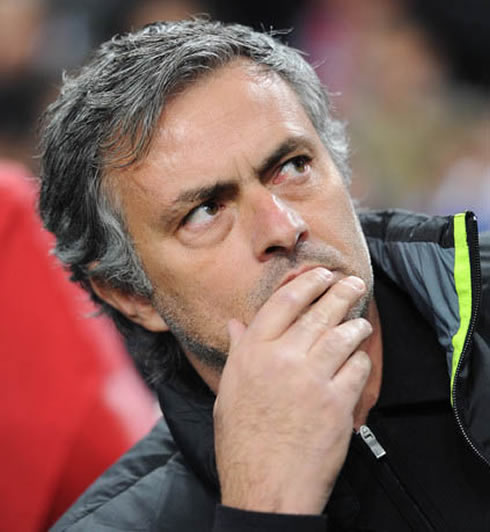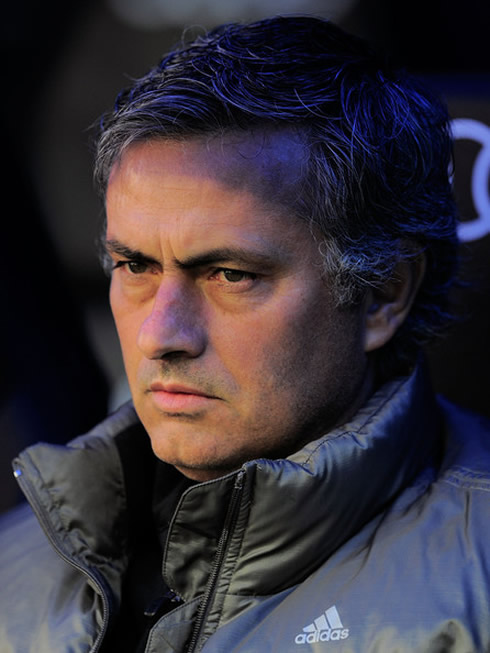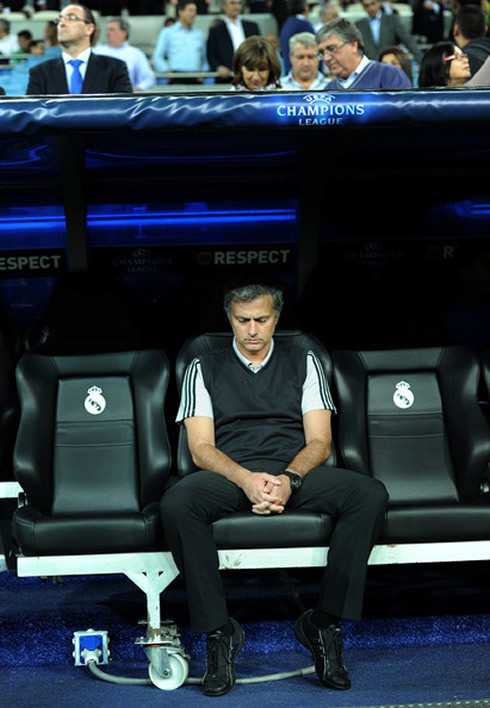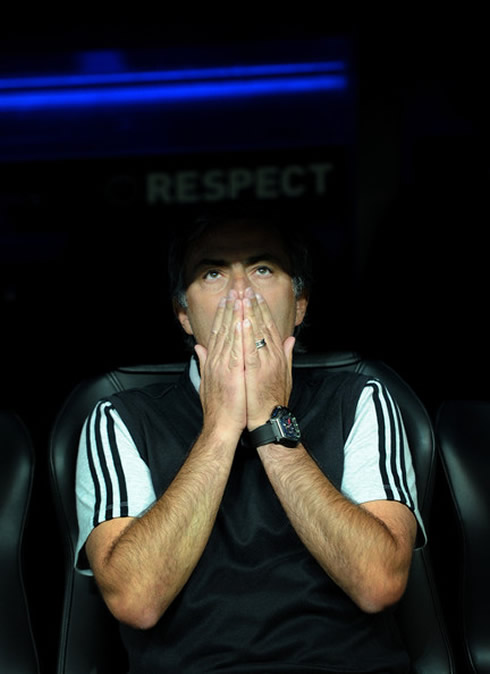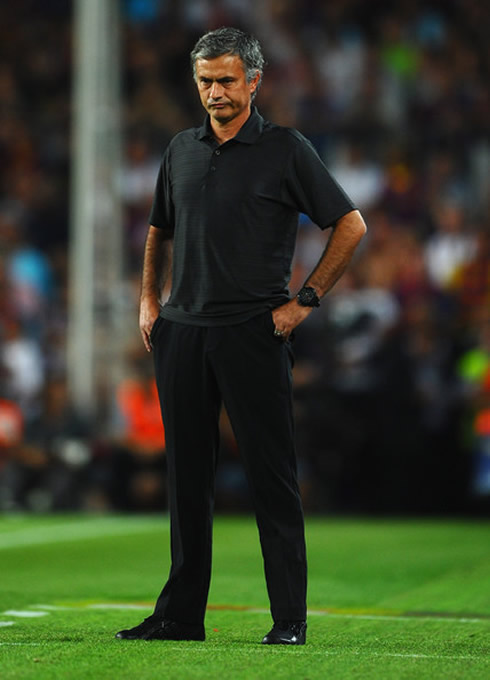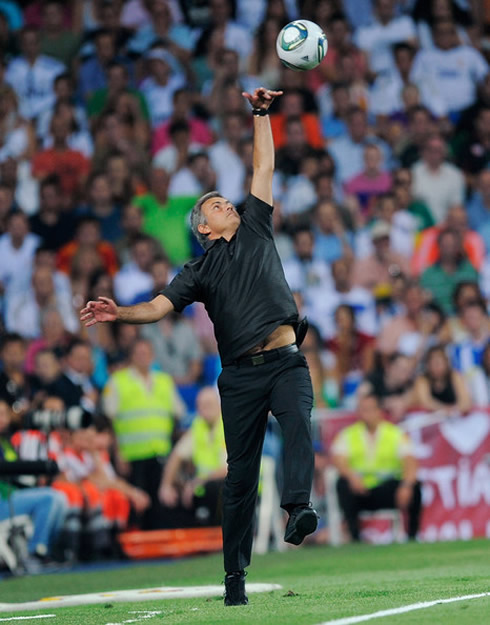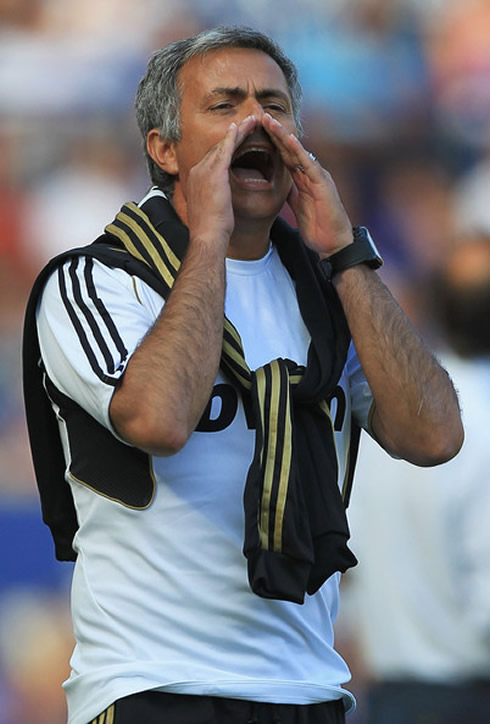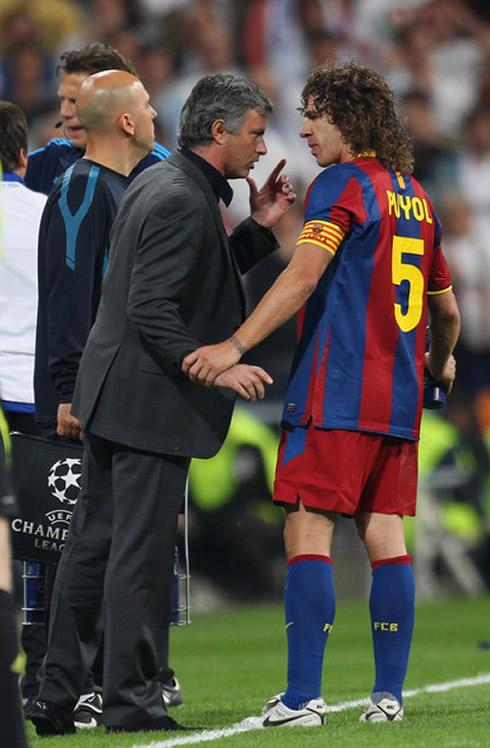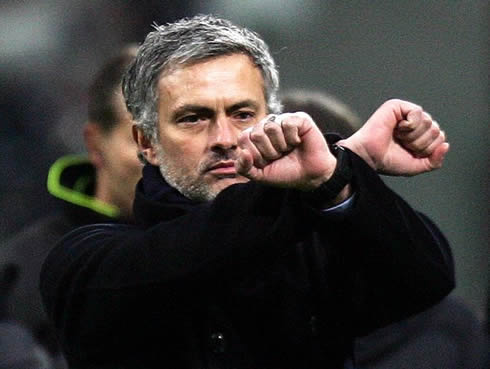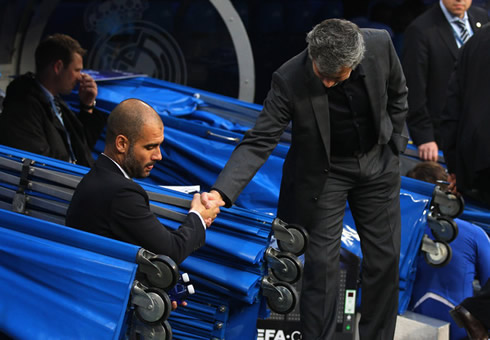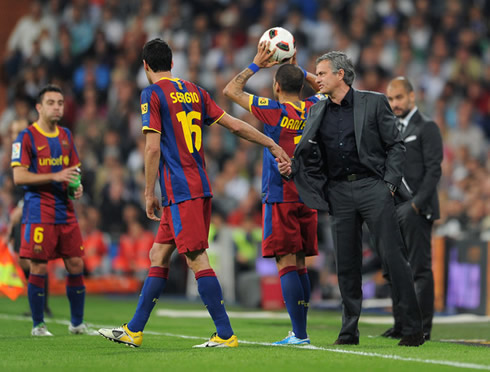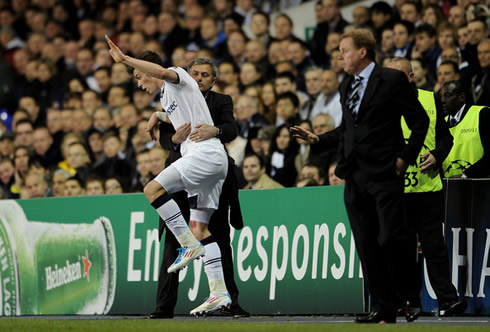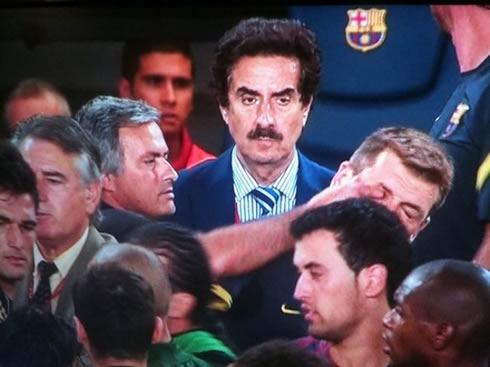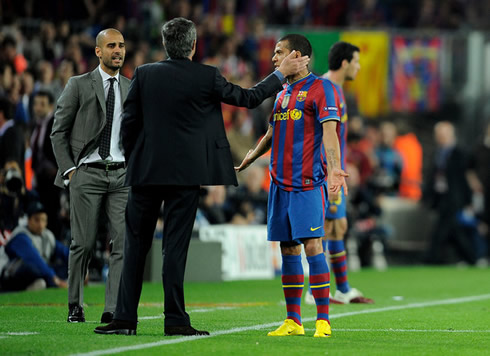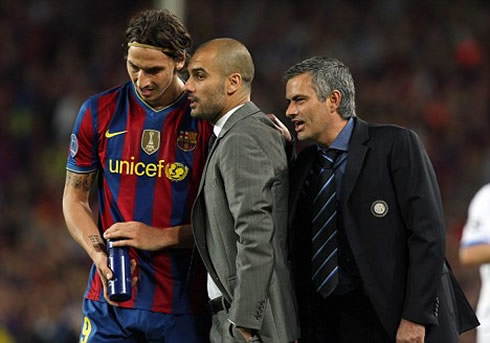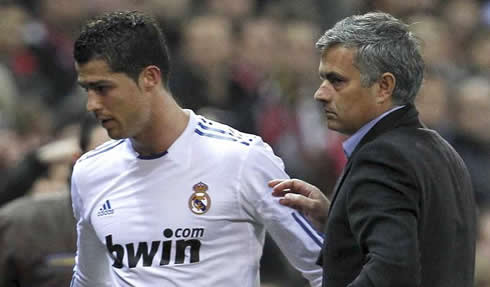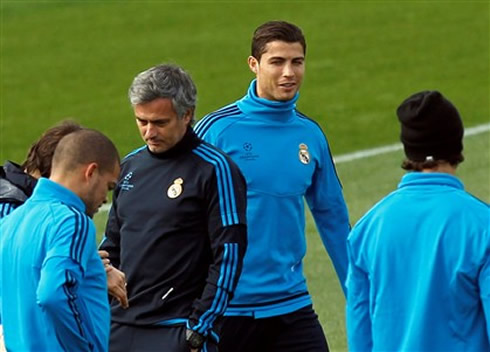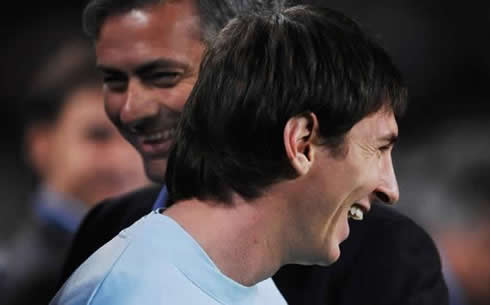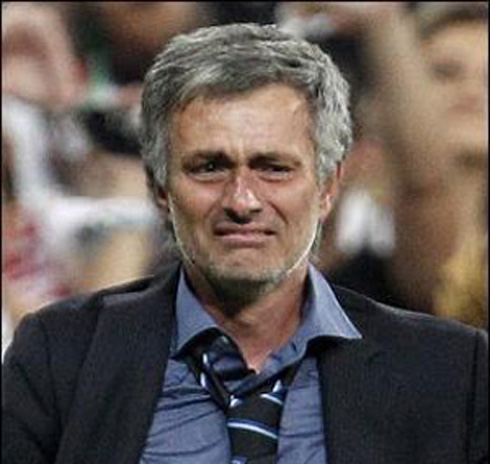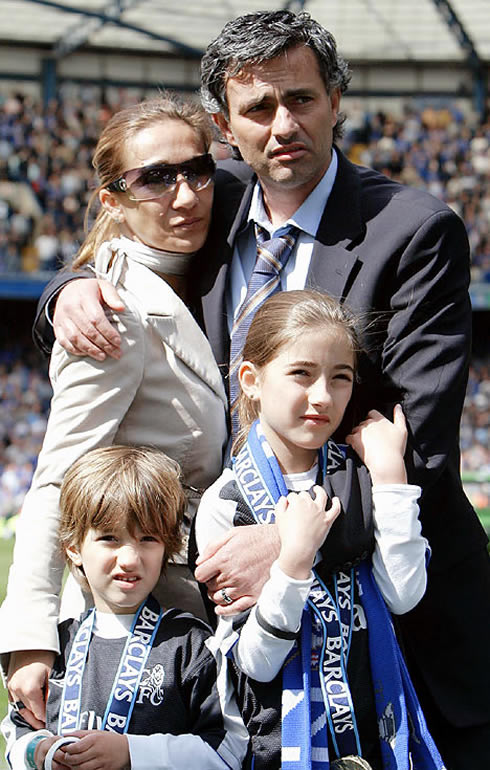 comments powered by