15.10.2011 » Real Madrid 4-1 Betis. Cristiano Ronaldo assists and Higuain shines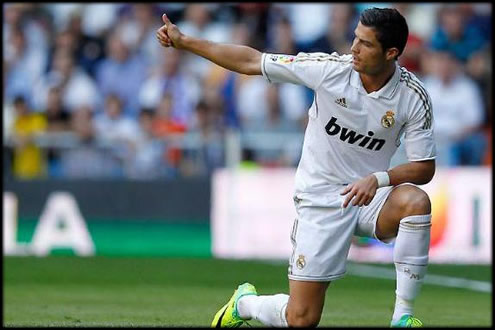 Betis has been one of the positive surprises in La Liga this season, but Real Madrid broke down the resistance in the 2nd half with an hat-trick from Gonzalo Higuaín and a great goal from Kaká. Cristiano Ronaldo helped his team once more, by assisting Higuaín and Kaká for the first two goals of the match.

Real Madrid ran over Betis with a 4-1 victory in the Santiago Bernabéu, this Saturday. Gonzalo Higuaín scored his third hat-trick on his last 4 matches and Kaká keeps proving he's returning to his best shape, by scoring another goal. In his 100th game for Real Madrid, Cristiano Ronaldo helped breaking down Betis resistance, by assisting Higuaín for the 1st goal, and Kaká for the 2-0.
Watch Cristiano Ronaldo game photos in Real Madrid vs Betis
Watch Real Madrid 4-1 Betis goals and highlights:
Real Madrid had a slow start and Betis soon realized that their chances of bringing a good result back to Sevilla will depend of their capabilities to prevent Real Madrid from scoring an early goal. Betis showed a very well tactic organization and managed to close all the gaps that Real Madrid usually explore so well through counter-attacks and fast combinations plays. Even so, Cristiano Ronaldo was close to score from a couple of opportunities, but the Portuguese player has been looking a bit fatigued in the last games and his goal instinct has met better days in the past. The 1st half would end with a goalless draw and José Mourinho rushing to the locker rooms before the referee's whistle, as he usually does.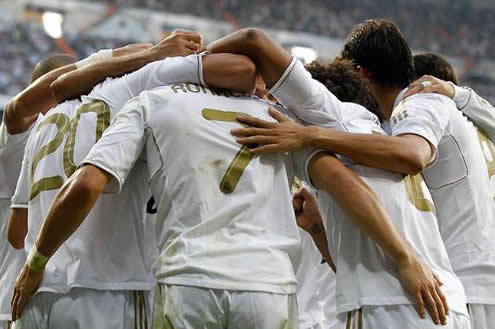 There's a reason why José Mourinho is called the "Special One", and once again this season, Real Madrid stepped back to the 2nd half as if they have been enlightened and knew exactly what needed to be adjusted and corrected. The outcome was a dominating Real Madrid and the Merengues didn't lose time to rush into open the hostilities. With just two minutes played in the second half, a great run by Cristiano Ronaldo ended with the Portuguese assisting Gonzalo Higuaín for an easy tap-in to make it 1-0. Mourinho knew his half-time instructions were once more having a turnaround impact on the game and still in the first quarter, around the 59th minute, Cristiano Ronaldo assisted Kaká, who was in a good position to strike a curled shot. The Brazilian showed everyone he still has something special in him, putting the lead in 2-0.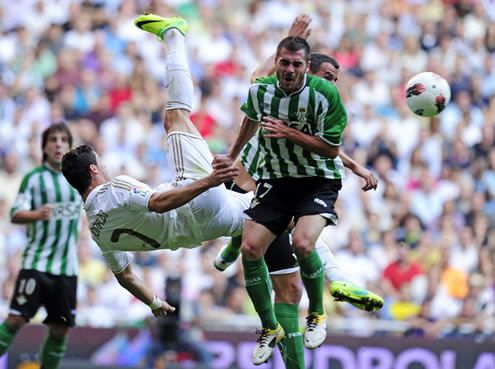 Real Madrid then started to relax and slow down the tempo of the game, which allowed Betis to push forward and score their lone goal from a scrambled play, near the 69th minute. However, that event somewhat awoke the Merengues and just one minute later, Di María assisted Gonzalo Higuaín for his second of the night, from a good finish, after turning around the Betis goalkeeper, Castro. Still shaken after seeing the lead being restored to 2 goals, Betis suffered another goal from Higuaín's feet, which allowed the Argentinian to make his hat-trick and set the final score in 4-1, from a sort of a lob finish. The game would have no interest from that point on, but even less after Cristiano Ronaldo got substituted/replaced by the Turkish player, Altintop, around the 78th minute. José Mourinho took the opportunity to rest Ronaldo for a few minutes, since Real Madrid will now take Olympique Lyon next Tuesday, for the UEFA Champions League and we all know how CR7 is important for the team's success.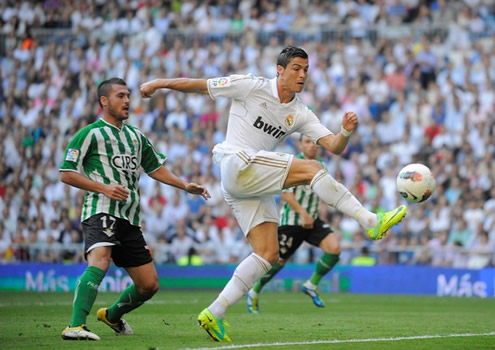 Real Madrid line-up vs Betis:
Goalkeeper: Casillas
Defenders: Marcelo, Pepe, S. Ramos, Arbeloa
Midfielders: Diarra, Xabi Alonso, Kaká
Attackers: Ozil, Cristiano Ronaldo and Higuaín.
Cristiano Ronaldo and Real Madrid will now focus in the UEFA Champions League, as they will face Lyon next Tuesday. You can watch Juventus live stream, Real Madrid vs Olympique Lyon live streams this Tuesday, in our Soccer Live Streams section. The countdown clock timer, displaying the time left for the next Ronaldo game, is shown on the top right corner of all pages. Besides Real Madrid game, you can also follow Otelul Galati vs Manchester United stream on Tuesday, and Barcelona vs Viktoria Plzen online on Wednesday. All streamings are provided from our "Live" section.
Real Madrid vs Lyon kickoff information:
18th of October, 2011:
19:45 (GMT+1) - London (U.K.), Lisbon (Portugal)
20:45 (GMT+2) - Madrid (Spain)
02:45 (GMT+8) - Beijing (China) [Wednesday]
10:45 (GMT-8) - Los Angeles (USA)
Sources: ronaldo7.net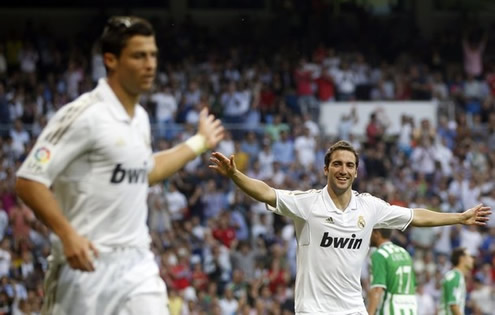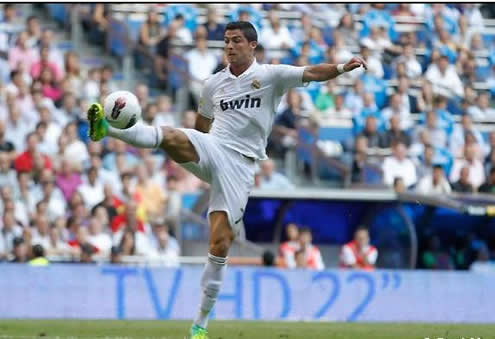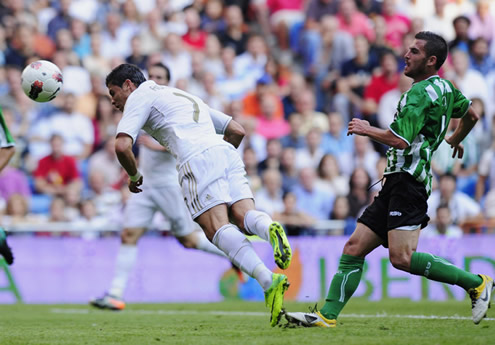 comments powered by