09.10.2011 » Eriksen: "Don't whistle Cristiano Ronaldo. It only makes him stronger"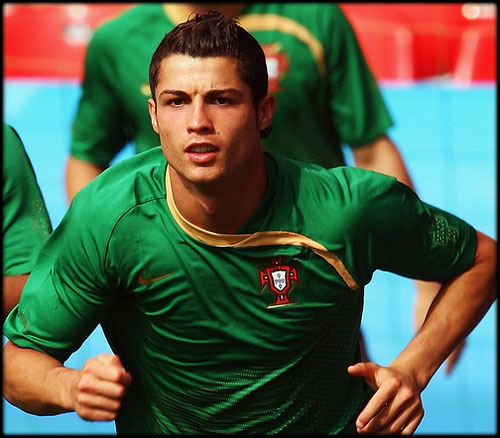 Christian Eriksen, Ajax and Denmark midfielder, has set the tone for stopping Cristiano Ronaldo in this Tuesday decisive match between the Danish and the Portuguese side. Eriksen appealed for the fans to don't whistle Cristiano Ronaldo, since that only makes him stronger.

Ajax and Denmark attacking midfielder, Christian Eriksen, made an appeal for all the fans that will show up in the stadium next Tuesday, for the decisive match between Denmark and Portugal. Eriksen asked for all the supportes to stop whistling Cristiano Ronaldo during the match, as that only makes him stronger. Just yesterday, Ronaldo showed his displeasure for the fans that keep provoking him by shouting and chanting for "Messi" during his games, calling them morons.
Eriksen: "It's not worth to whistle, provoke or boo Cristiano Ronaldo. That only makes him stronger. We can only hope that he gets a bad day...", said the Danish when asked how they could prevent Cristiano Ronaldo from creating danger. Denmark vs Portugal will the be the last fixture from Group G, for the Euro 2012 Qualififers stage and Portugal only needs to rescue one point to assure their ticket for the Euro 2012 final stages, in Poland and Ukraine, next Summer. You can check the current Group G standings in the Euro 2012 Qualifiers below:

Eriksen is only 19 years old, but his talent didn't go unnoticed and he already has 15 caps and 2 goals for the Denmark National Team. Eriksen has also no problems in admitting that he admires Cristiano Ronaldo. "Do I feel inspired by him? Everyone knows Ronaldo. I can learn a lot with him, from his goals, the chances he creates and the way he decides matches all by himself.", said the Danish who already scored one goal in the Dutch League this season. He then added to conclude: "We have a strong team and our teamwork will be enough to defend Cristiano Ronaldo."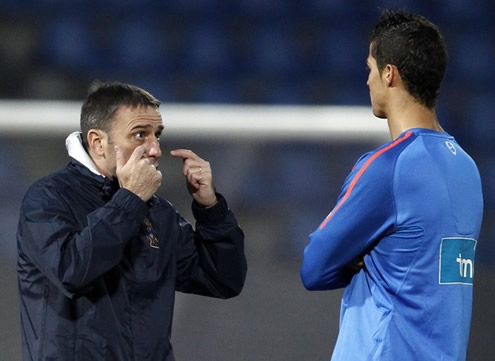 Liverpool's experienced defender Daniel Agger won't be fit to play against Portugal, but the Danish coach, Morten Olsen, has already assigned a player to mark Cristiano Ronaldo in this Tuesday's clash. Olsen: "Andreas Bjelland plays in Nordsjaelland, but he's young, brave and he has good reasons for being confident, because he has quality. He also he has the required experience for such a match, because he has already played against fast and talented players as Cristiano Ronaldo and Nani.", replied Morten Olsen, convinced that he chose the right man for the job.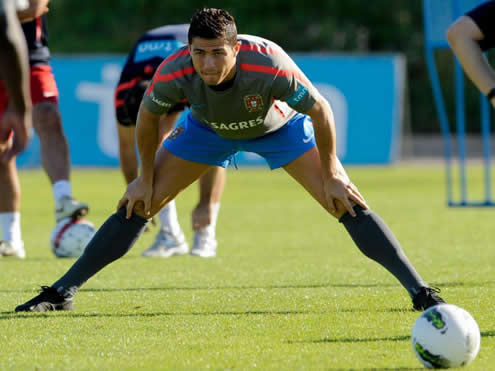 Cristiano Ronaldo is now preparing the important match against Denmark, scheduled for this Tuesday (11-10-2011). You can watch Juventus live stream, Denmark vs Portugal streaming, in our Soccer Live Streams section. The countdown clock timer, displaying the time left for the next Ronaldo game, is shown on the top right corner of all pages. This Tuesday, you'll can also watch Spain vs Scotland online. Next Saturday, the Premier League returns and you can follow the big rivalry clash between Liverpool vs Manchester United live. All streamings are provided from our "Live" section.
Denmark vs Portugal kickoff information:
11th of October, 2011:
19:15 (GMT+1) - London (U.K.), Lisbon (Portugal)
20:15 (GMT+2) - Madrid (Spain)
02:15 (GMT+8) - Beijing (China) [Wednesday]
10:15 (GMT-8) - Los Angeles (USA)
Sources: ronaldo7.net / abola.pt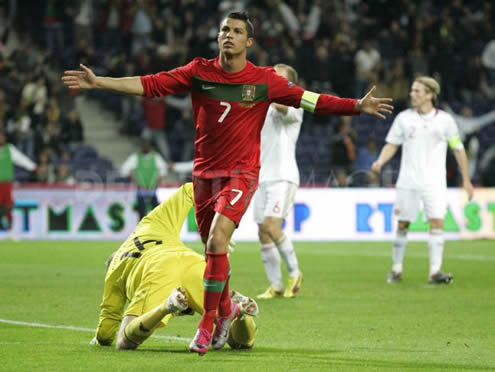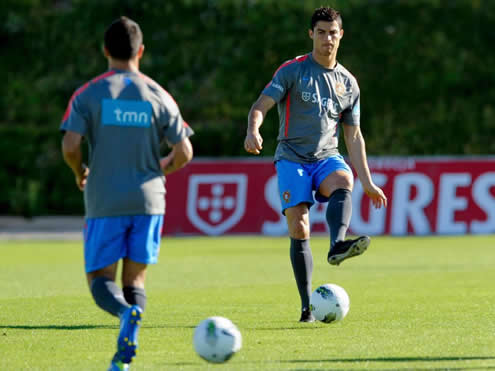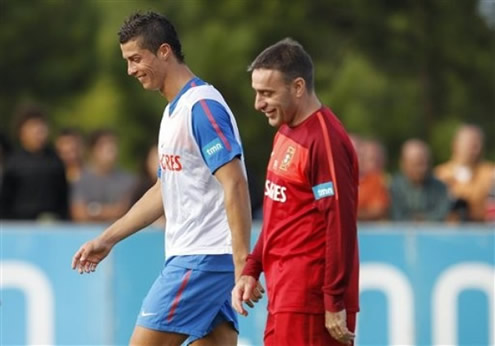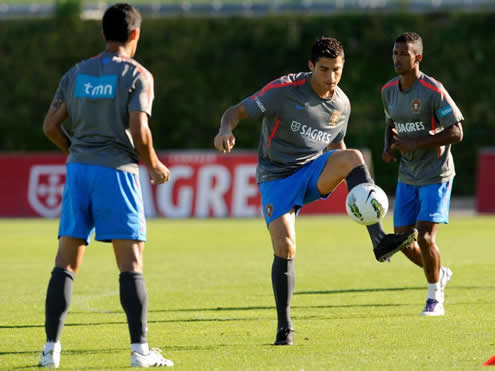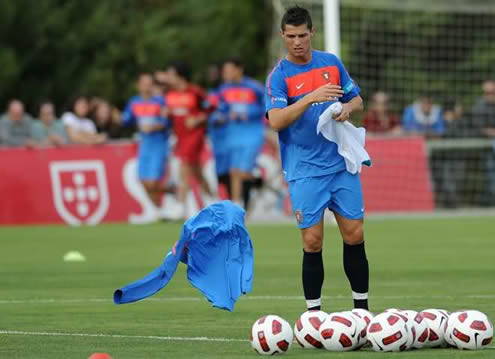 comments powered by