07.10.2011 » Portugal 5-3 Iceland. One step closer to the Euro 2012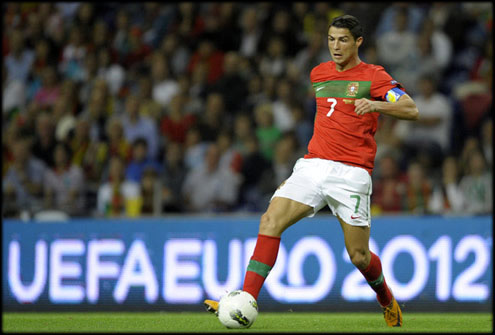 Portugal received Iceland in the "Estádio do Dragão" in a game where it was forbidden to drop points. Cristiano Ronaldo and his teammates defeated Iceland by 5-3, with goals from Postiga, Moutinho, Eliseu and two from Nani.

Portugal won last night match against Iceland by 5-3 and only needs to secure one more point to get their ticket for UEFA's EURO 2012 final stages. Cristiano Ronaldo had a few attempts to score, but wasn't lucky enough to put his name on the scoresheet. Eliseu and Nani were the most valuable players of this game, by helping Portugal to get the 3 points and start focusing on the decisive game against Denmark, next Tuesday.
Watch Cristiano Ronaldo game photos vs Iceland
Watch Portugal vs Iceland goals and highlights video: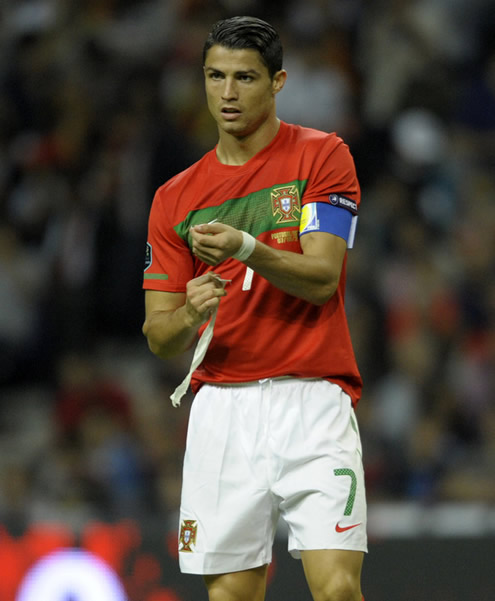 Portugal started the game imposing their football and the first half wouldn't bring any surprise as the "Lusitanos" would manage to take a 3-0 lead with pushing too much forward. Nani scored the first from a good header around the 13th minute and his second in the 21st minute, from an incredible mistake of Solvi Jonsson, who ended up by assisting Nani for an easy tap-in finish. The 3-0 would take place close to the half-time, from a Bruno Alves cross to Hélder Postiga, who didn't have the best of touches as his scrambled shot almost didn't hit the target. However, the ball would hit the crossbar and enter, allowing Portugal to go rest with a 3-0 lead and a dangerous feeling that their job was done for the night.
The second half started would start with an early goal from Iceland, around the 48th minute, in a play originated in a long free throw. Iceland showed their power in the aerial game and put Portugal into trouble again, in the 67th minute, this time from a corner kick. The game changed figure and an apparent safe 3-0 lead, suddendly turned into a 1-goal lead. Cristiano Ronaldo, being the captain of the Portuguese National Team was naturally upseted and he reacted ferociously with big sprint down the line just after the game resumed, winning a corner and passing a "wake-up" message for the rest of his teammates.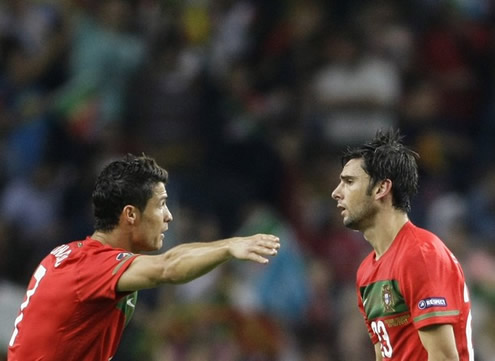 It was then time for Eliseu, Malaga CF player, to step up and from a good initiave started by him, João Moutinho was assisted to put the lead back in two goals and make the 4-2. Portugal could now breath better and the game started to flow more naturally once more. Around the 87th minute, the best goal of the night came from Eliseu right foot, in a curled shot that left no chance for Iceland's goalkeeper to stop. The game was rushing to its end as everything was decided for that night, but a late run from Bjarnason, forced the Portuguese defender from F.C. Porto, Rolando, to tackle him inside the penalty area. Iceland would reduce the score to 5-3 and that's how the game would end. Despite not having scored any goal in this match, Cristiano Ronaldo was once more the Portuguese captain and showed the right attitude when the team needed to react and secure the win from tonight's match.
Portugal line-up vs Iceland:
Rui Patrício; Eliseu, Rolando, Bruno Alves, João Pereira; Carlos Martins, Rául Meireles, João Moutinho; Nani, Cristiano Ronaldo and Hélder Postiga.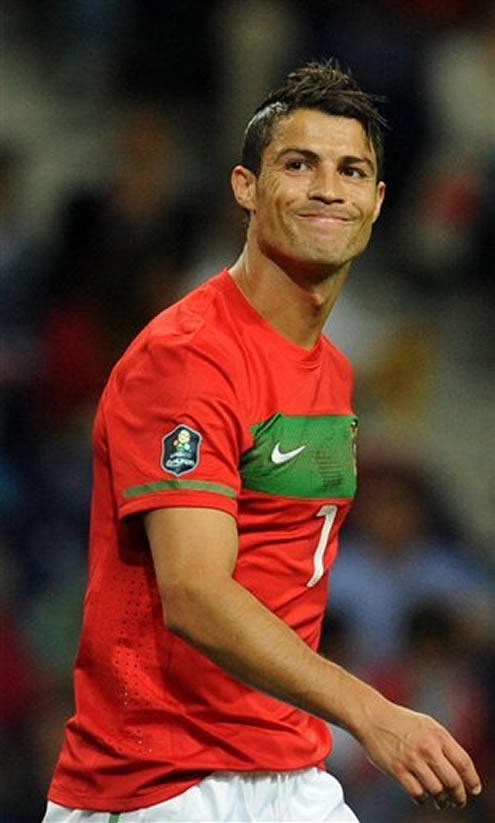 After Portugal defeated Iceland by 5-3, Cristiano Ronaldo is now focused at the decisive match against Denmark, to be played next Tuesday (11-10-2011). You'll be able to watch Denmark vs Portugal live stream, in our Soccer Live Streams section. The countdown clock timer, displaying the time left for the next Ronaldo game, is shown on the top right corner of all pages. This Tuesday, you'll also be able to watch Spain vs Scotland live stream. Next weekend, the Premier League returns and you can follow the big clash between Liverpool vs Manchester United. All streamings are provided from our "Live" section.
Denmark vs Portugal kickoff information:
11th of October, 2011:
19:15 (GMT+1) - London (U.K.), Lisbon (Portugal)
20:15 (GMT+2) - Madrid (Spain)
02:15 (GMT+8) - Beijing (China) [Wednesday]
10:15 (GMT-8) - Los Angeles (USA)
Sources: ronaldo7.net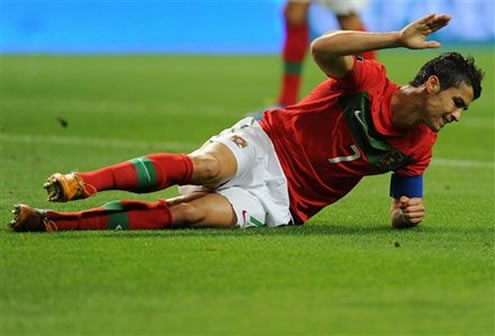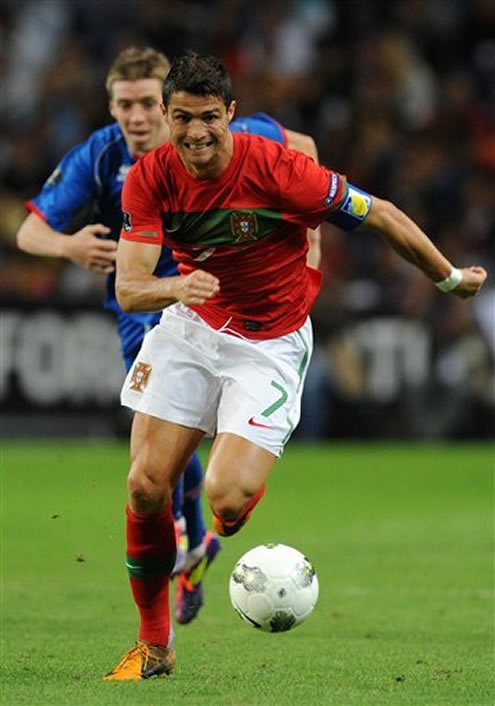 comments powered by