06.10.2011 » Cristiano Ronaldo tests "top secret" Nike football boots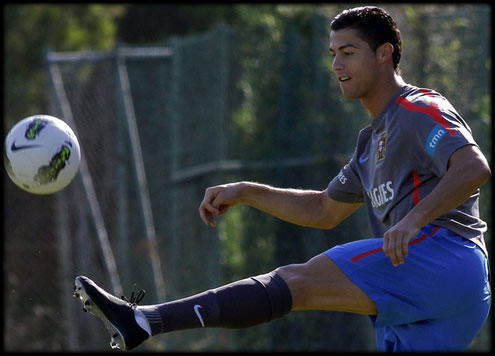 Cristiano Ronaldo has been training with his Portuguese National Team teammates, after recovering from a small injury on his hip. An interesting detail from the last several practice sessions, was the fact that Cristiano Ronaldo completed several drills with a new pair of Nike boots, hidden and covered into an all-black design.

Cristiano Ronaldo recovered from his small hip injury and has already been training without limitations with the Portuguese National Team. However, there was something worth our attention during these last training sessions: Cristiano Ronaldo is testing a new "top-secret" pair of Nike boots. CR7 was seen wearing a mysterious pair of cleats, covered in an all-back design, what usually is a sign that a new project is coming up and Nike needs their top athlete to make the final tests to get some feedback.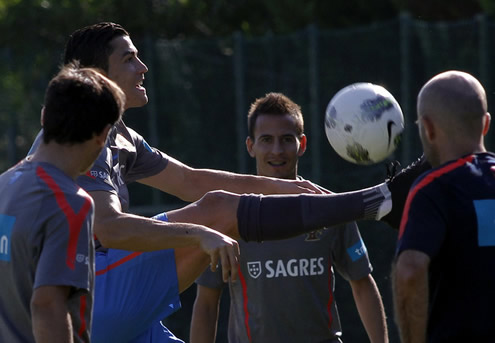 Cristiano Ronaldo returned to training with the Portuguese National Side this Wednesday, in order to prepare this Friday's game, against Iceland. The Portuguese super star completed some light drills with his countrymen and he'll very likely be a starter against Iceland, for this Euro 2012 Qualifier important match.
Paulo Bento, the Portuguese National Team coach, said that there are no worries on Cristiano Ronaldo's physical condition: "He didn't train in the first day (Sunday), in the second (Tuesday) he did a few specific workout exercices, but he has been training without limitations in the last two, so he's definately fit to play tomorrow against Iceland."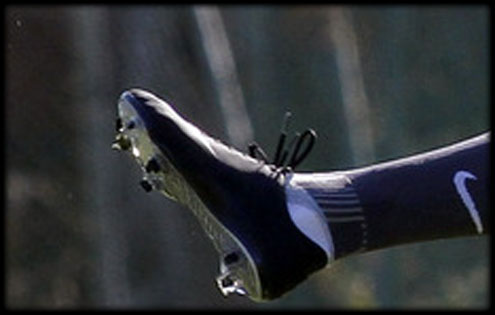 Back to the misterious Nike boots, Cristiano Ronaldo is know as a man who pays great attention to his footwear (most recently he has been wearing a neon 'volt' pair of Nike boots), so the sight of Ronaldo in a completely colourless (all-black) pair of cleats, was bound to draw our attention. As we know, Cristiano Ronaldo is one of the "elite" Nike athletes and he is often called up to test out their latest gear before it is revealed to the public, which is exactly what is probably happening these last days. To stop the public and specially rival brands like Adidas, from finding out the details behind Nike's top-secret projects, they often cover them in black when players are testing them - as seems to be the case with CR7 and his new footwear. Whilst we might not know anything about the exact football boots model that Cristiano Ronaldo will be wearing in a few months time, one thing we can be sure about. If Ronaldo himself, has been so involved in testing and designing them, then something unique will be coming out soon...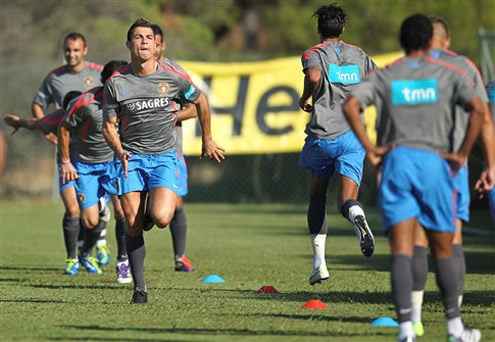 We would like to also give credit and a special thanks to our partners from Footy-Boots, as they were the ones to get in touch with us, in order to alert us for this Cristiano Ronaldo boots detail, which we know that our community will appreciate knowing in first hand. That being said, feel free to give their portal a check, as their website is specialized in football boots, providing latest news and full reviews on several type of cleats.
We'll leave you with one of the latest Cristiano Ronaldo videos, with several of his best moments this season:
Cristiano Ronaldo has been training with the Portuguese Team during this week, to prepare the matches against Iceland and Denmark. You can watch Juventus live stream, Portugal vs Iceland streaming, in our Soccer Live Streams section. The countdown clock timer, displaying the time left for the next Ronaldo game, is shown on the top right corner of all pages. This weekend, you can also watch Montenegro vs England free streaming and Czech Republic vs Spain online, both streamings provided from our "Live" section.
Portugal vs Iceland kickoff information:
7th of October, 2011:
21:00 (GMT+1) - London (U.K.), Lisbon (Portugal)
22:00 (GMT+2) - Madrid (Spain)
04:00 (GMT+8) - Beijing (China) [Saturday]
12:00 (GMT-8) - Los Angeles (USA)
Sources: ronaldo7.net / footy-boots.com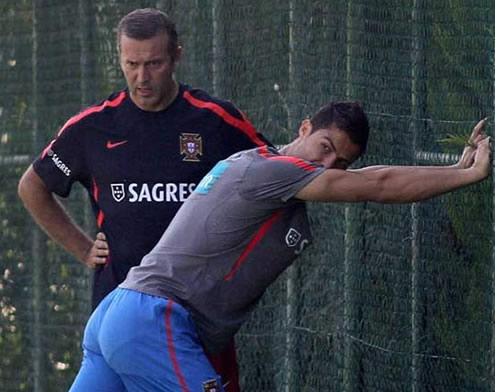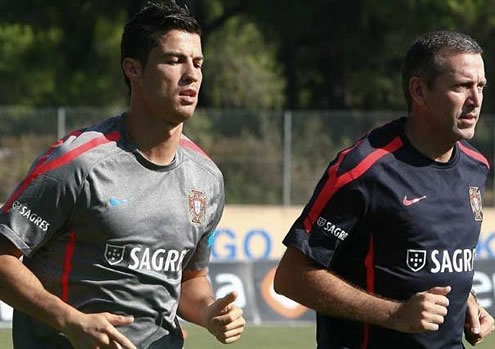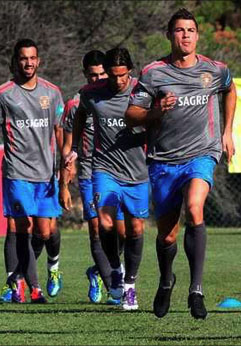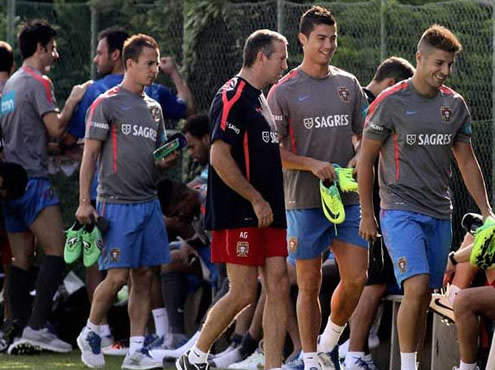 comments powered by