02.10.2011 » Espanyol 0-4 Real Madrid. Unselfish Ronaldo assists twice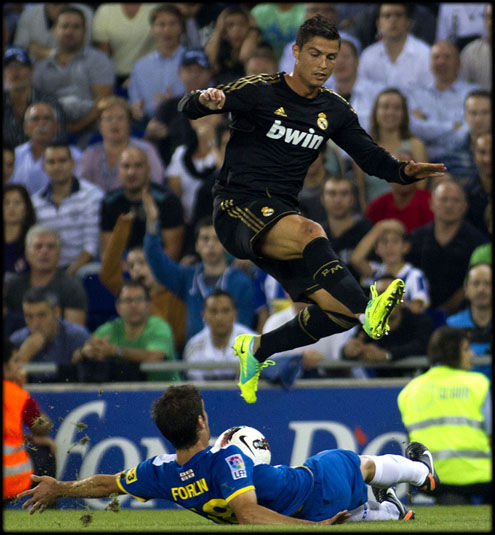 Real Madrid visited the "Cornella El Prat" stadium to play against Espanyol and defeated their opponent with a clear victory by 0-4. Cristiano Ronaldo didn't score any goal but he definately showed his unselfish side, as he assisted his teammates Higuaín and Callejón, for two goals.

Real Madrid imposed with a 0-4 victory against Espanyol tonight, making sure that Barcelona doesn't slip away in La Liga standings. Cristiano Ronaldo couldn't score any goal, but the Portuguese was crucial in several moments of the game, ending up with two assists for goal. Gonzalo Higuaín scored an hat-trick and showed everyone he still has that world-class strike, after he made his second of the night, from a powerful crossed shot. Callejón would step up into the game during the 2nd half, but he also managed to score a goal, which he chose not to celebrate, as a respect to the club and fans, because he played in Espanyol during 3 years of his career just before returning to Madrid.
Watch Cristiano Ronaldo game photos in Espanyol vs Real Madrid
Watch Espanyol 0-4 Real Madrid goals and highlights: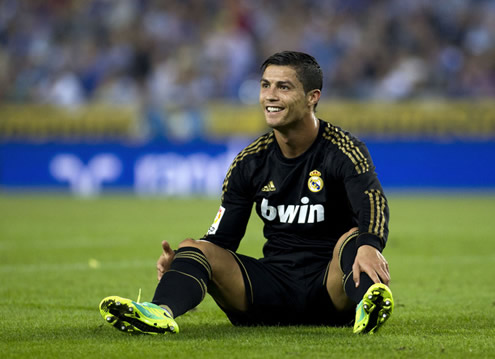 The game had started with a common factor to all previous Real Madrid matches. The opponent put their aggressiveness levels in the maximum and attempt to intimidate Real Madrid players right from the start. The Merengues struggled a bit to find the right pace to enforce on this game, but somehow managed to control Espanyol, not allowing the "Periquitos" to create many dangerous plays. As usual, through a counter-attack play, Real Madrid would score the first goal around the 17th minute, after an assist from Cristiano Ronaldo to Higuaín, allowing the Argentinian to make his first of the night in a good finish. The half-time would reach, but except for a couple good opportunities for both teams, nothing else relevant happened.
The second half wouldn't bring any surprises and Real Madrid kept Espanyol under control. Around the 66th minute, the Merengues would extend the lead in a world-class finish by Higuaín, provided from a good assist by Arbeloa. The Argentinian player is taking advantage from Benzema forced absence due to an injury and might even regain his spot as a first choice when the Frenchman returns to be fit.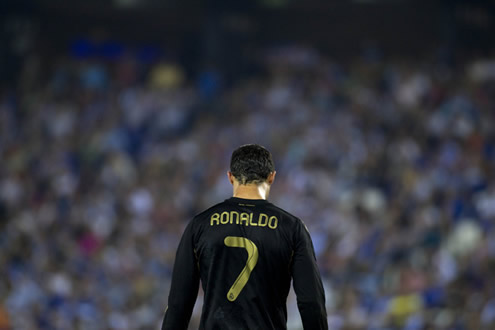 The game rushed to its end and close to the 82th minute, Cristiano Ronaldo was granted too much space in Espanyol's half after a long and precise pass made by Xabi Alonso. The Portuguese showed his tremendous speed when running to the ball and with a skillful dribble, he got rid of the defender he had in front of him. Ronaldo then found himself in a good situation to strike, but he showed how unselfish he can be sometimes and assisted Callejón for an easy goal. The game was settled and Espanyol had dropped their arms and resistance, but there was still time for Gonzalo Higuaín to make his third of the night and complete the hat-trick. The goal originated in a loose ball that came from an Espanyol defender, which put Higuaín in a one-on-one situation, with Espanyol goalkeeper.
Real Madrid line-up vs Espanyol:
Casillas; Marcelo, Raúl Albiol, S. Ramos, Arbeloa; Xabi Alonso, Diarra; Ozil, Kaká, Cristiano Ronaldo and Higuaín.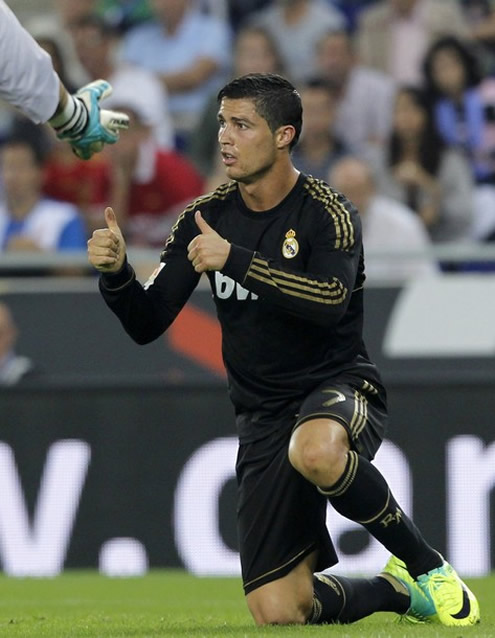 Cristiano Ronaldo will now join the Portuguese National Team to start preparing the matches against Iceland and Denmark. You can watch Juventus live stream, Portugal vs Iceland live stream, in our Soccer Live Streams section. The countdown clock timer, displaying the time left for the next CR7 game, is shown on the top right corner of all pages. Next weekend, you can also follow Montenegro vs England live and Czech Republic vs Spain online, both streamings provided from our "Live" section.
Portugal vs Iceland kickoff information:
7th of October, 2011:
21:00 (GMT+1) - London (U.K.), Lisbon (Portugal)
22:00 (GMT+2) - Madrid (Spain)
04:00 (GMT+8) - Beijing (China) [Saturday]
12:00 (GMT-8) - Los Angeles (USA)
Sources: ronaldo7.net
Cristiano Ronaldo highlights vs Espanyol: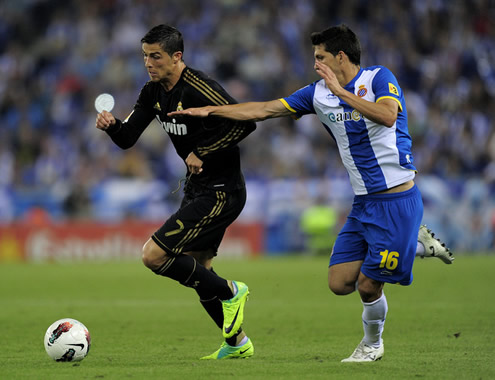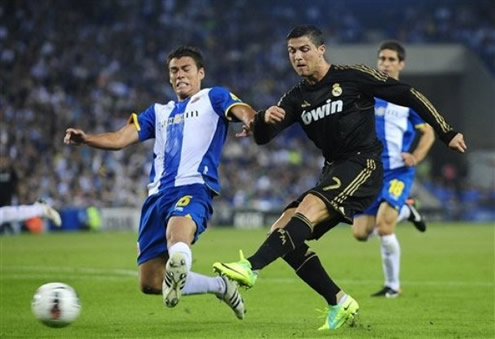 comments powered by